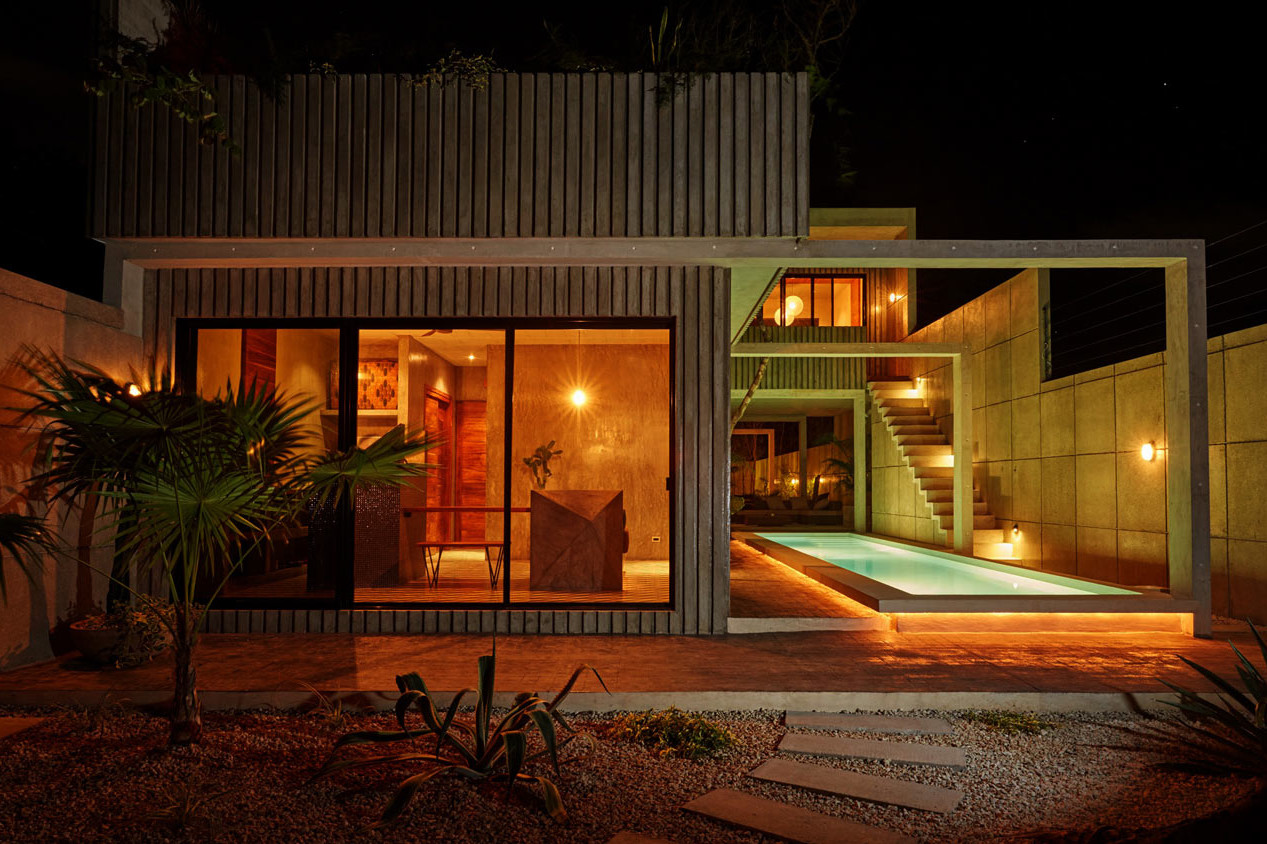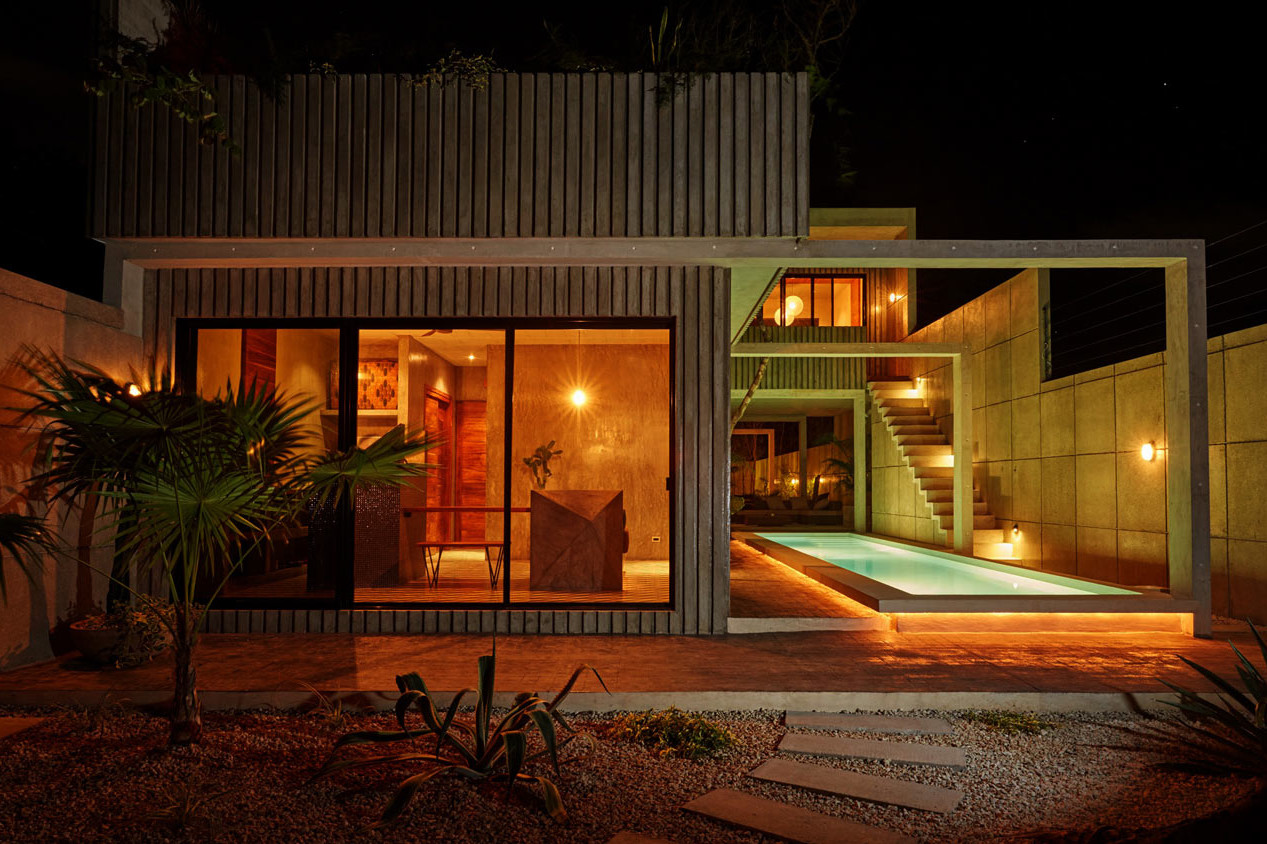 Casa T is a tropical house in Tulum, Mexico, that serves as the vacation home for a New York-based fashion designer. Taking its design cue from its main inhabitant, Casa T is an exotic combination of three individual studios, each with its own unique tropical flavor. The "T" shape itself is evident all the way from the overall structure's floor plan down to the niches in the bathroom.
Casa T's interiors are a wonderful play on various volumes and playful shapes, as though telling an interesting story at every corner. The textures and colors used, alongside well-placed vegetation, all lend to the undeniable equatorial feel of the tropical house.
The first ground floor apartment uses green as its primary color, while the other unit sports blue. The upper level studio features the elegant colors red and gold. Despite the tropical house's efforts to blend right into the greenery around it, it still manages to stand out with its modern, New York-style polished cement surfaces, further representing the tastes and origins of its owner.
Casa T is designed by Studio Arquitectos, with interiors by Brandon Troy.