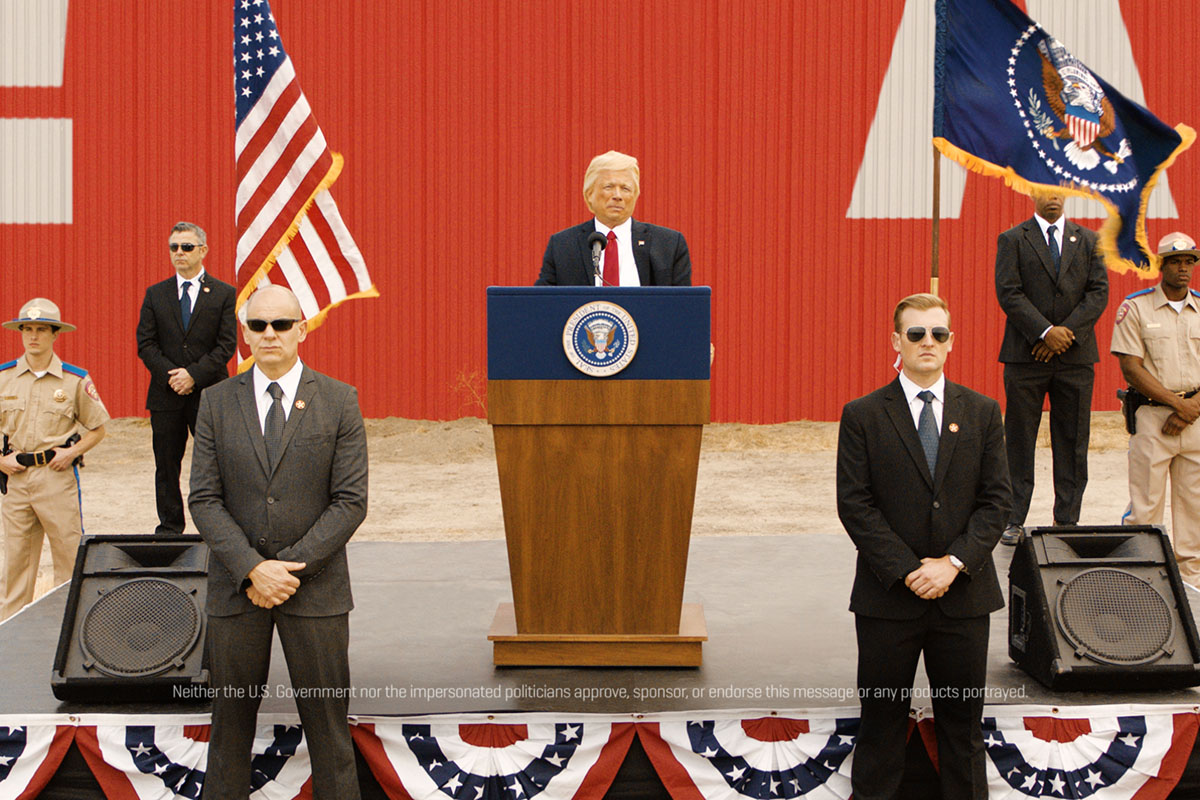 With Trump Parody Ad, 360fly Shows Their Cameras Don't Miss A Thing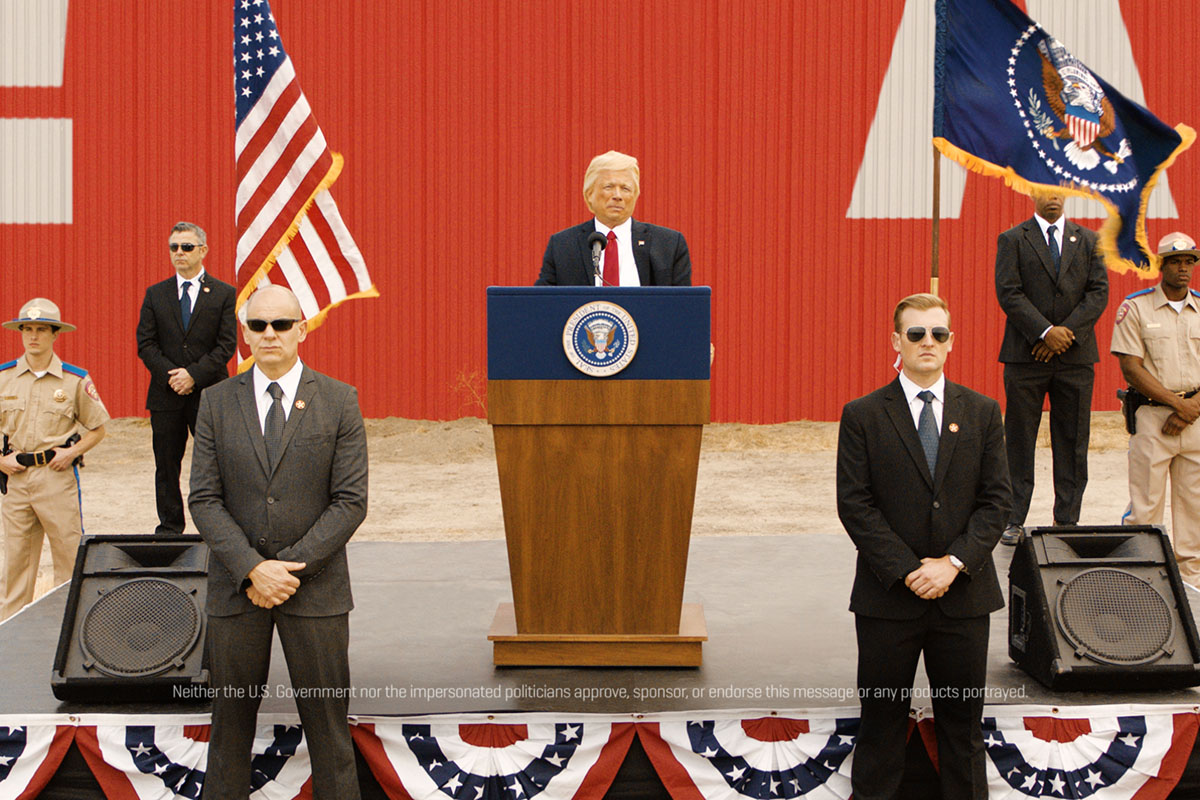 360fly, known for their 360-degree video cameras, has released a new parody ad that pokes fun at Presidential nominee Donald Trump and his dream of a Border Wall. With this alter universe in play and the wall getting an official unveil, we see a reporter swiping his finger across his mobile device to scan the 360-degree video frame. What we notice is a gaping hole dug under the wall with a whole lot happening, right behind Trump's back. Check out the ad above to see what happens.
With this ad showing off 360fly's 4K video camera and services like Facebook and YouTube already supporting 360-degree video, this might be as good a time as ever to grab one of your own. We've seen 360fly in action on a few different occasions and the camera's ease of use and mobile integration makes it a real winner, even over the bigger brands that are hoping to compete in the space. Grab yours now through 360fly.com and retailers nationwide.