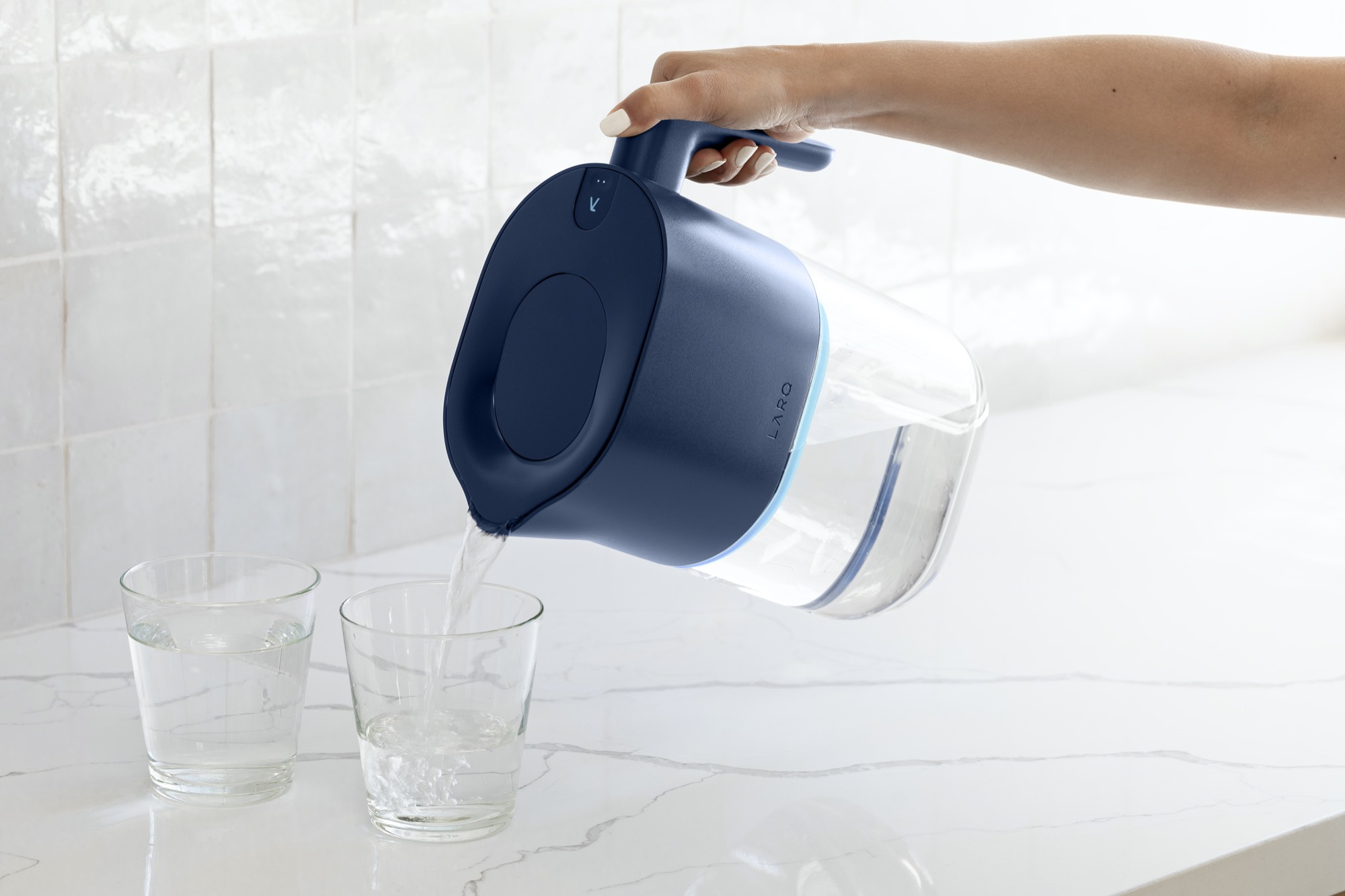 LARQ is known for their self-cleaning water bottles and they're now expanding into the home with the LARQ Pitcher. It's the first UVC-LED two-stage filtration system for the home and features a beautifully-designed vessel.
Where traditional water pitchers filter focus on filtering out chlorine to make the water taste better, LARQ filters purify up to 60 gallons of water and are killing a range of contaminants in the process. LARQ's smart filter is plant based, using 75% less plastic than any competing brand and remove more than 90% of harmful pollutants like lead, chlorine, mercury and more.
The well-designed LARQ Pitcher is offered with a matte exterior in Monaco Blue and Pure White and can be pre-ordered now with shipments beginning this winter.