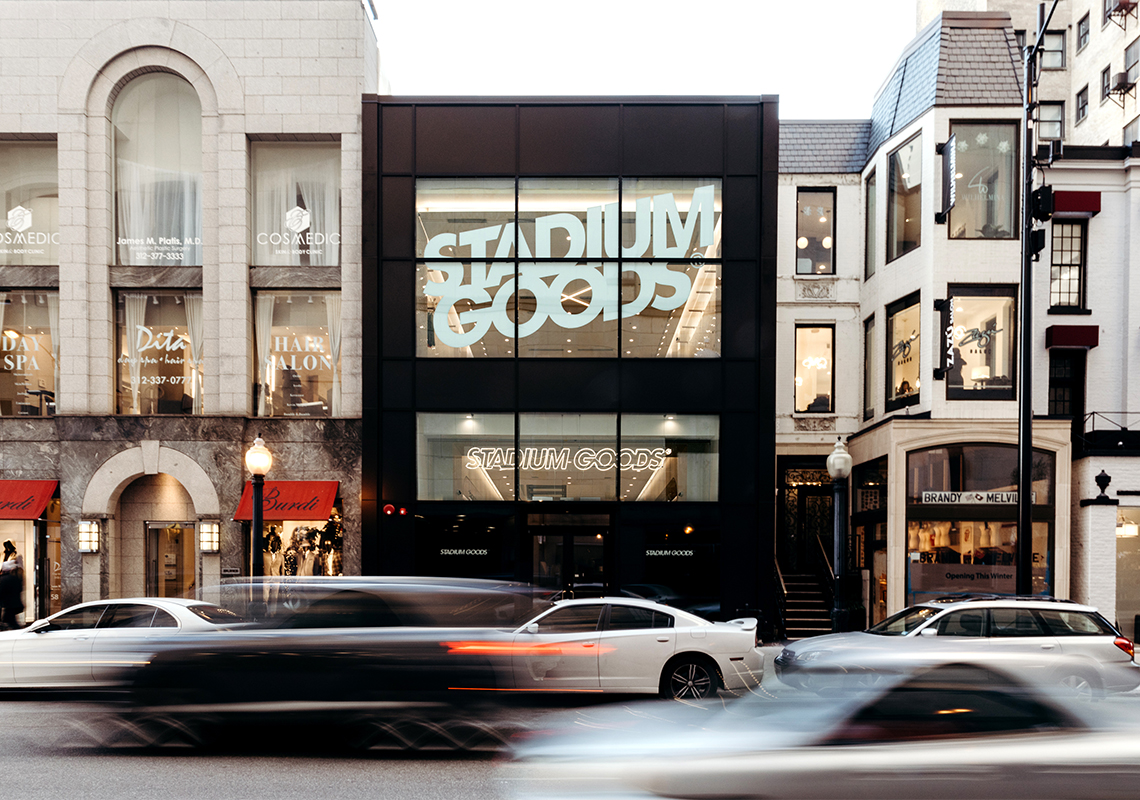 Retail isn't dead, not for brands like Stadium Goods who are focused on delivering a unique experience rather than just sales. The sneaker and streetwear marketplace has announced the opening of their second location as they look to take their talents and community to Chicago's Magnificent Mile. Sneaker culture runs deep here and making it Stadium Goods' second home just feels right.
The two-level space brings 6,000 square-feet to the brand's disposal and they've broken it out perfectly. While the first floor will house Stadium Goods' curation selection of sneakers and streetwear apparel, the second floor is a gallery space that will be used to showcase its collections. We're sure activations and events can take place there sometime in the future as well.
Beyond the Magnificent Mile space, Stadium Goods is also opening Market Center located at 1719 North Damen Avenue in Wicker Park, open for consignment intake starting today. Consignment drop-off is appointment only for now and can be done by clicking here.
Stadium Goods Chicago is located along the Magnificent Mile at 60 East Walton Street and will open to the public on Thursday, October 1st at 11am.