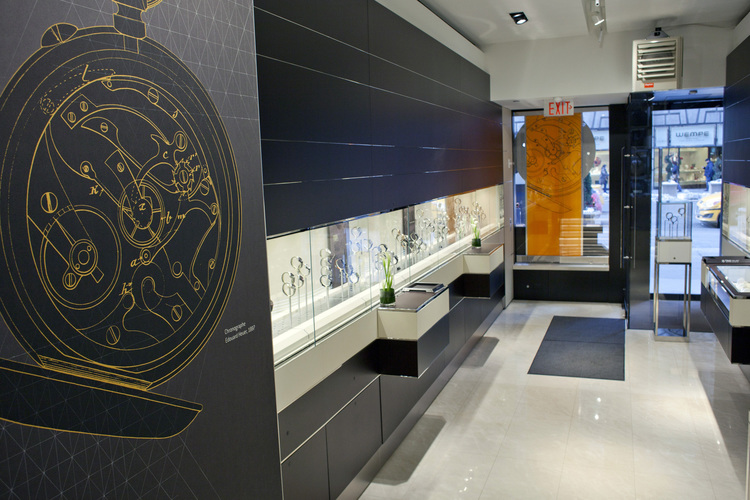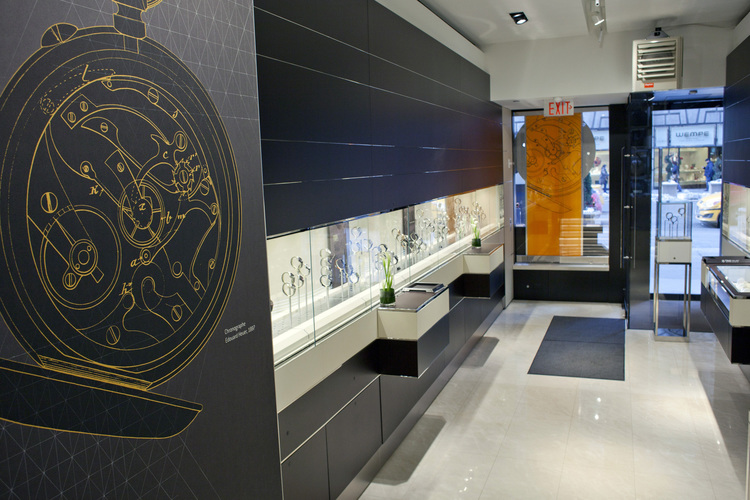 Our friends at Hodinkee are giving us an inside look at TAG Heuer's new Fifth Avenue boutique in New York City. And this your ordinary run-of-the-mill watch shop. Here, you'll get everything from your basic Carreras to TAG Heuer leather jackets to one of the world's fastest tourbillons, the MikrotourbillonS. The shop gets TAG Heuer's full-range of lifestyle products, which ranges from clothes like the leather jackets we mentioned to sunglasses, mobile phones and much more. Head to the upper level and there's a small sitting area for looking at watches and TAG Heuer's most advanced creations.
Check out some of the imagery below and head over to Hodinkee for a full look at the shop as well as some words from TAG Heuer CEO Stephane Linder.
TAG Heuer's New York City boutique is located at 701 Fifth Avenue, between 54th and 55th streets.