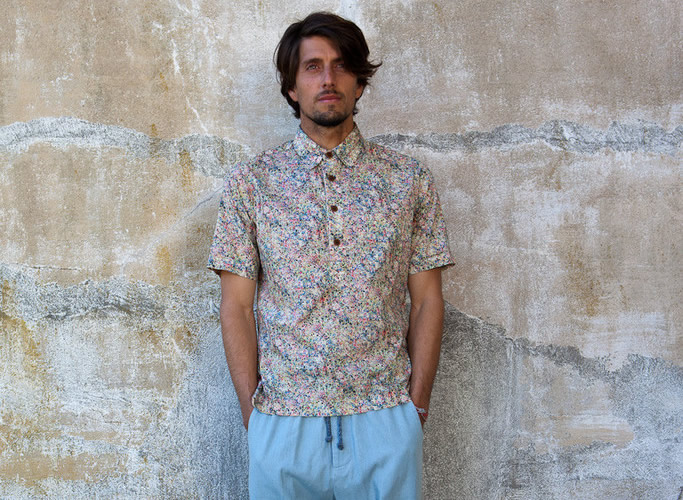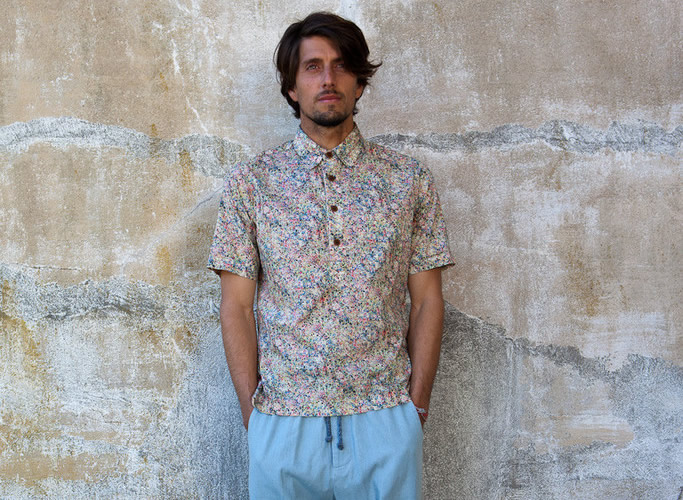 This past weekend, Thaddeus O'Neil unveiled his first namesake collection. Inspired by the hobos of the sea and their poetry, Thaddeus O'Neil is American surfer chic. We're talking premium quality pieces here with no detail left undone. Made by hand in New York City and Japan, each garment is of the highest construction and content using only the finest silk, linen, cotton, and pure Japanese indigo.
The debut collection features brightly contrasting color-printed trunks, relaxed separates and limited edition hand-dyed indigo kimono pieces for après-surf. Some of favorites include the Liberty print pullover shirt, the indigo drop bottom bloomers, and the sand beach suit trunk and vest which are both up for pre-order now.
You can shop the Thaddeus O'Neil Spring/Summer 2014 collection now through thaddeusoneil.com.