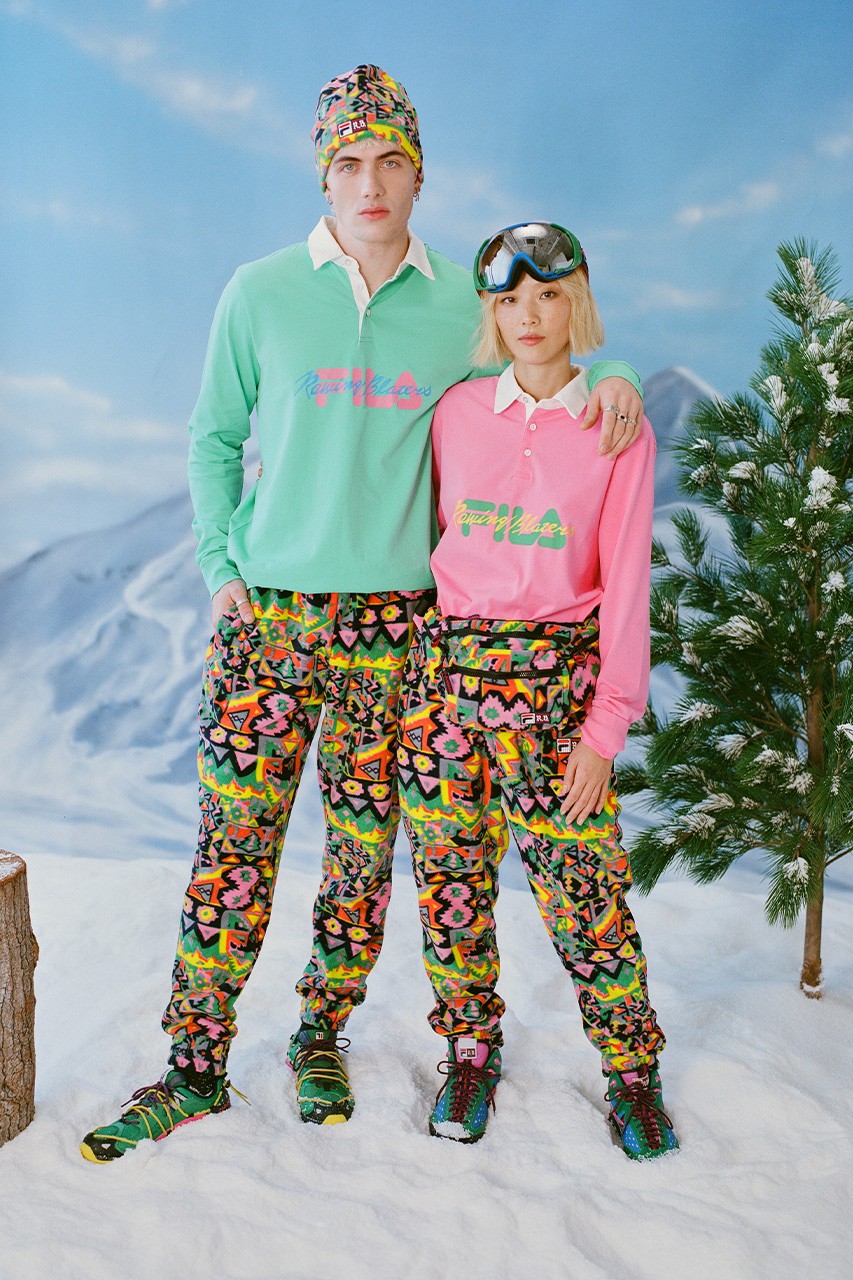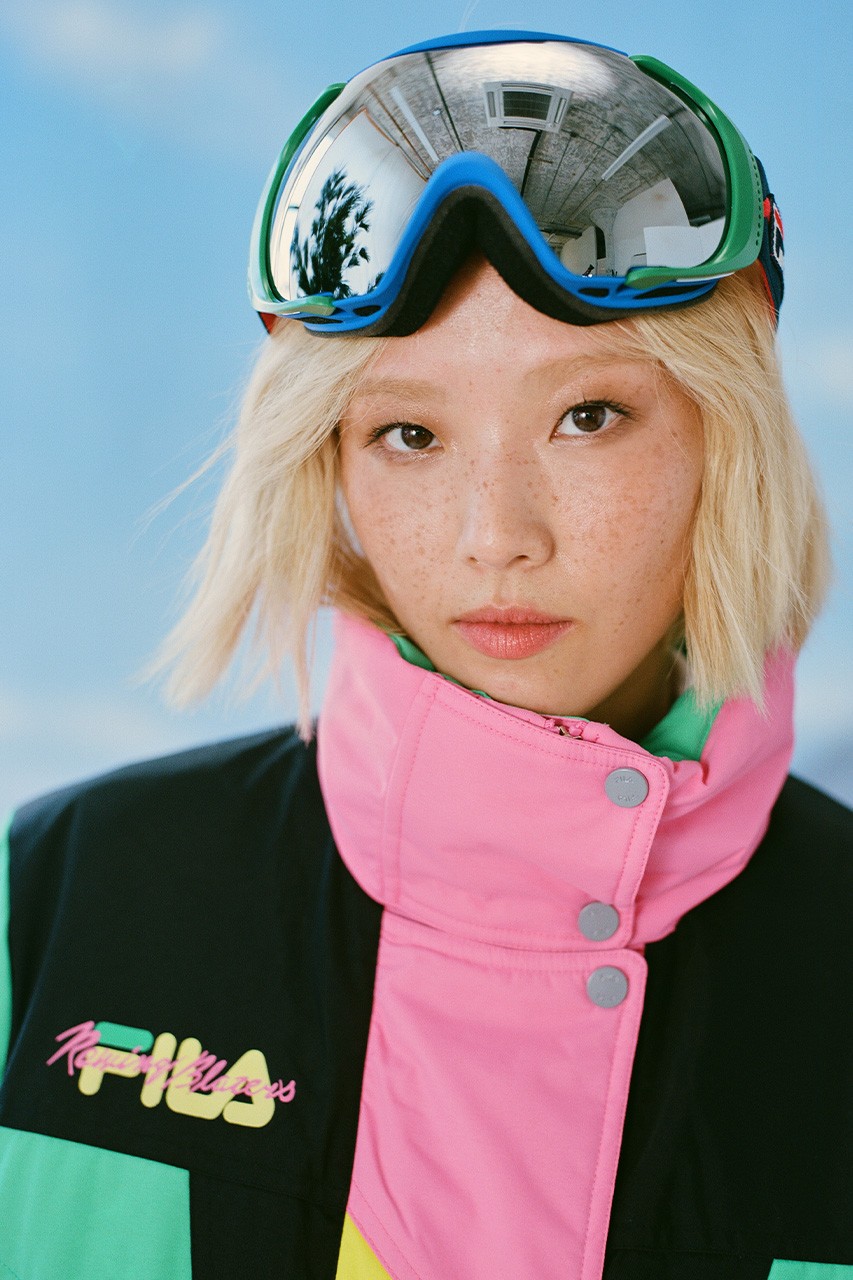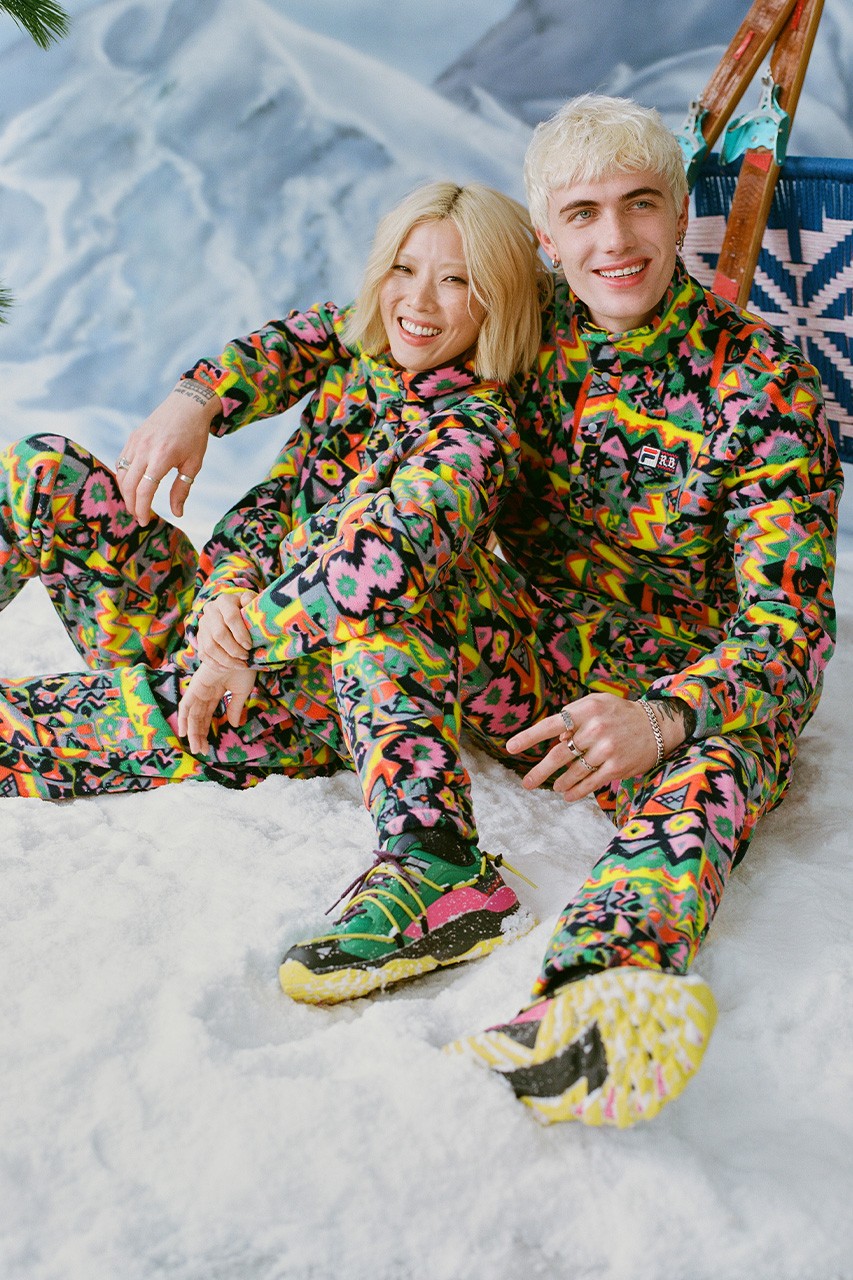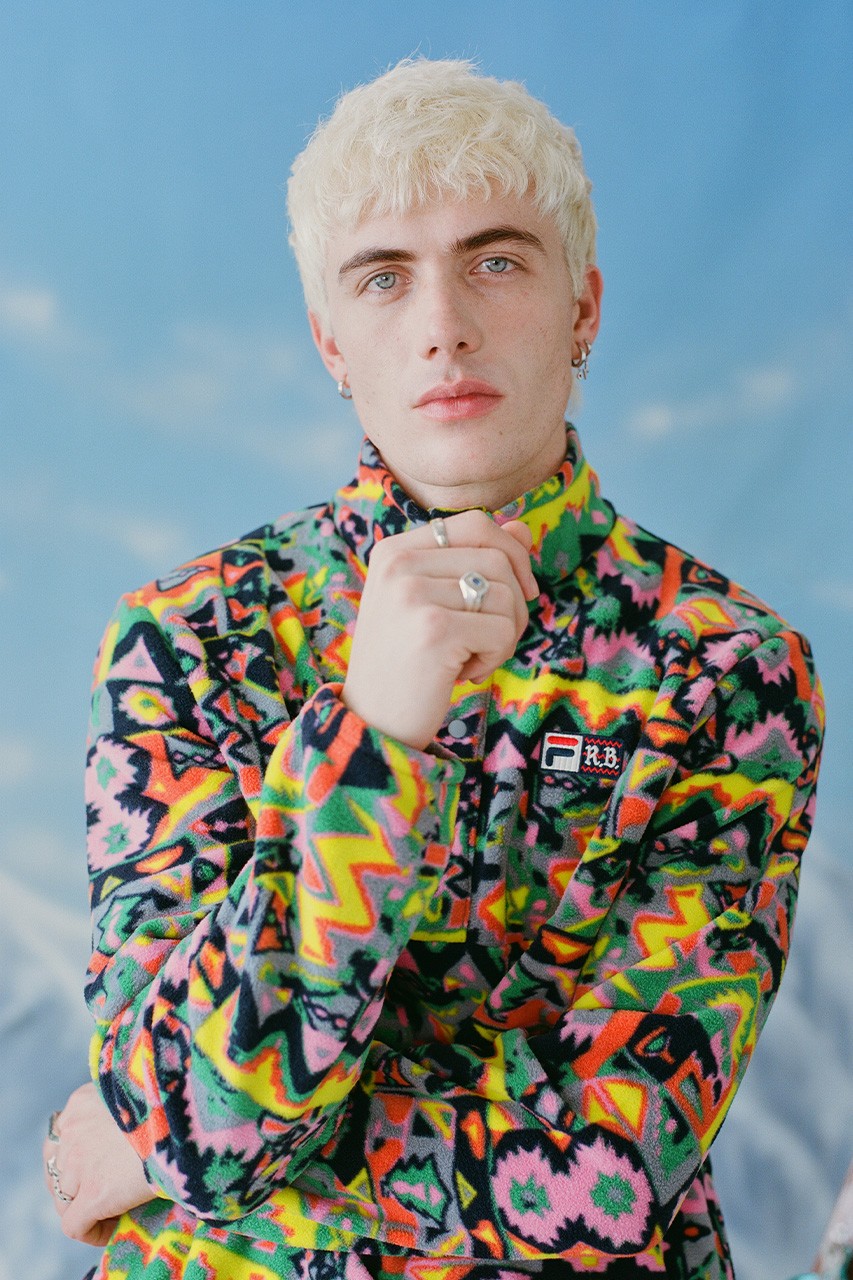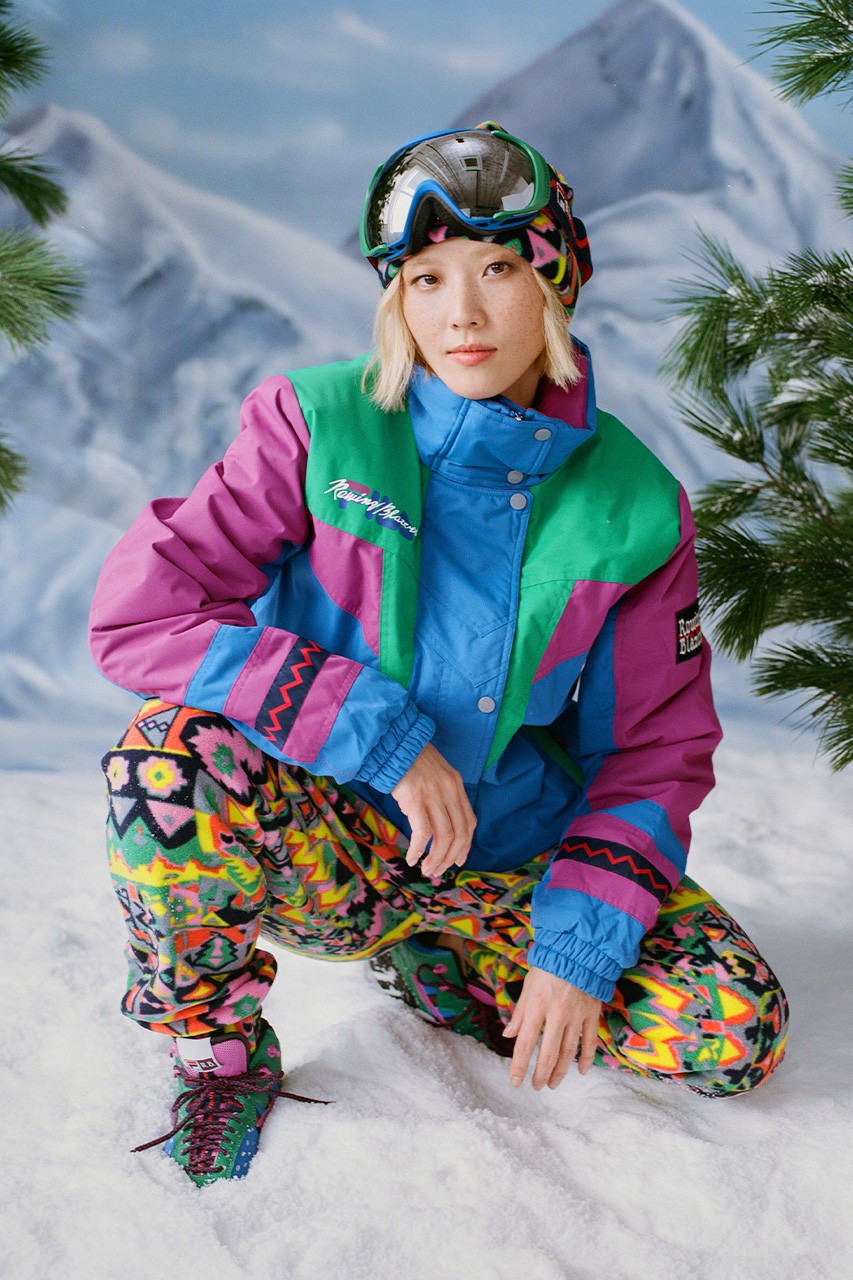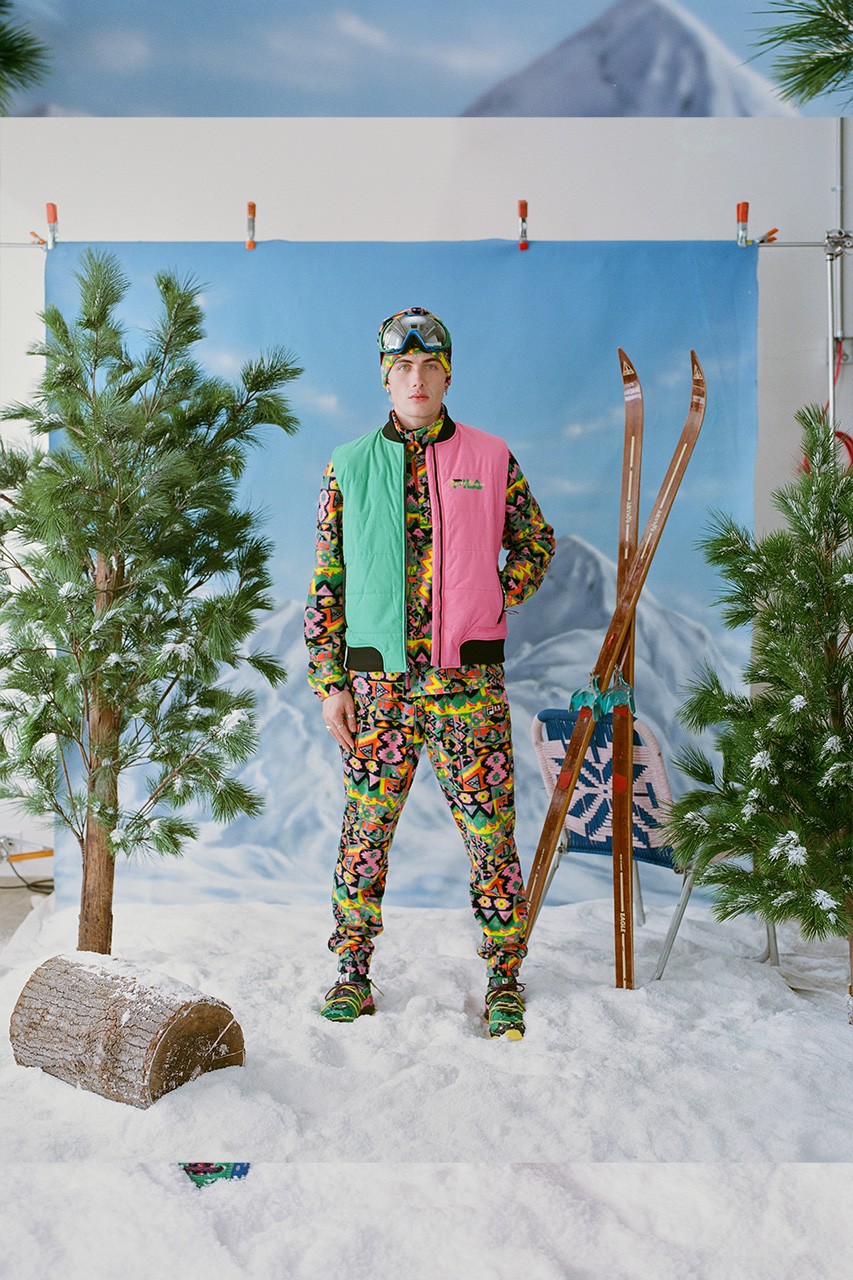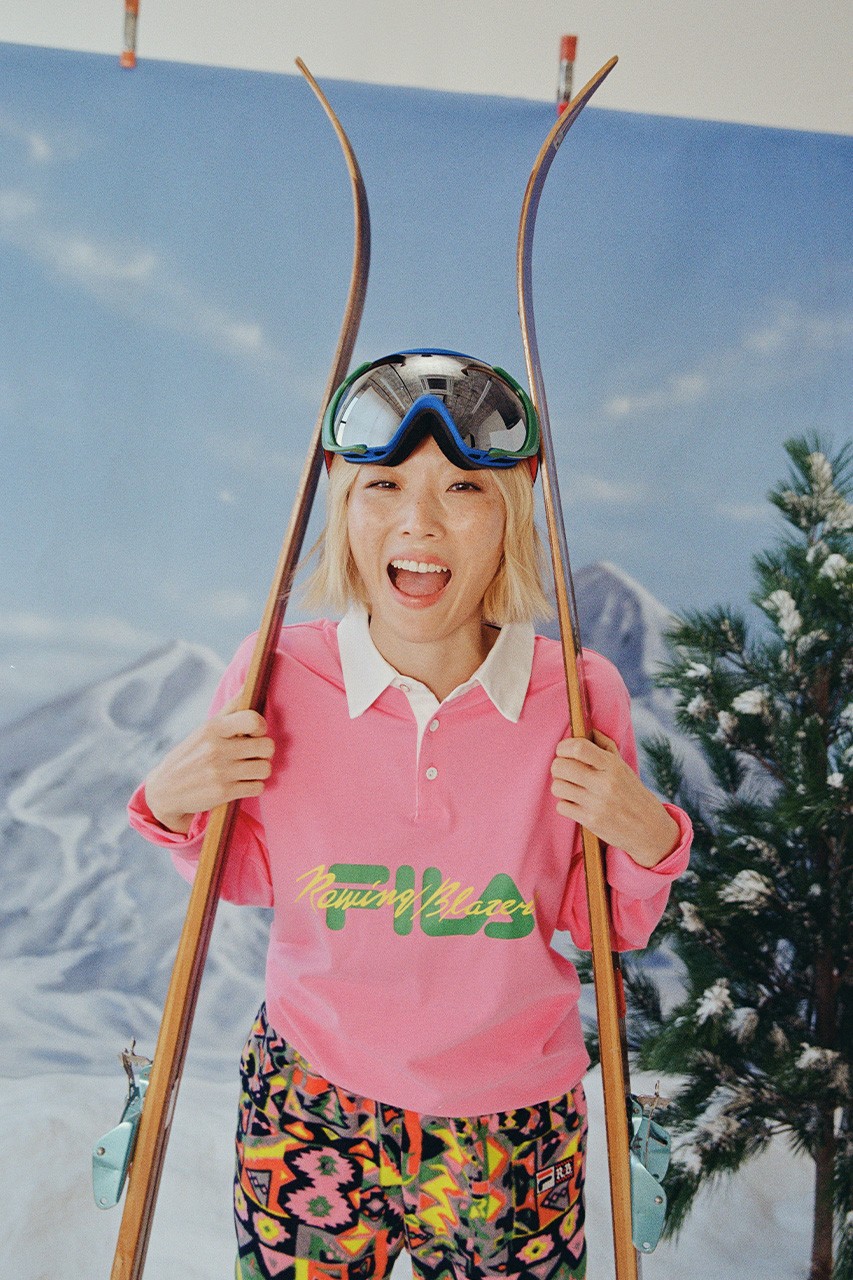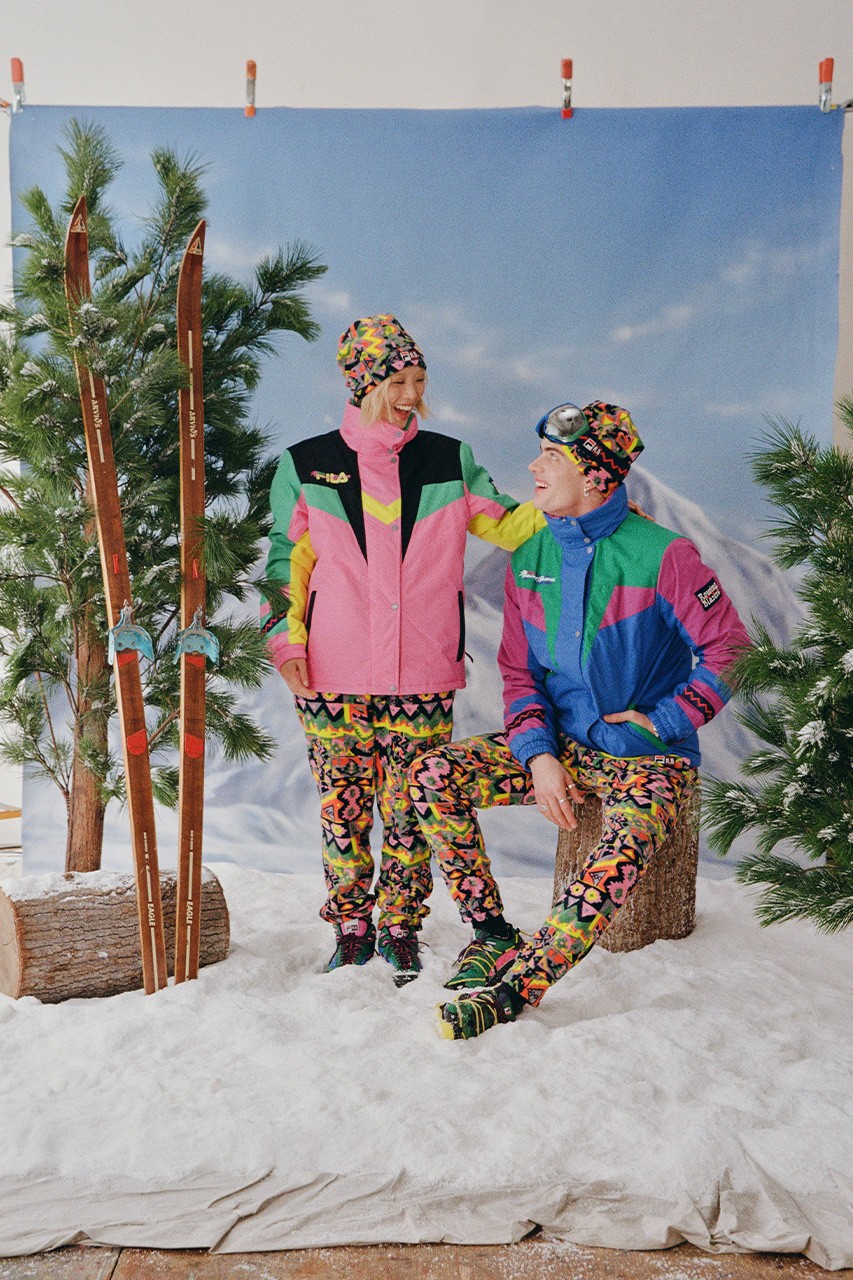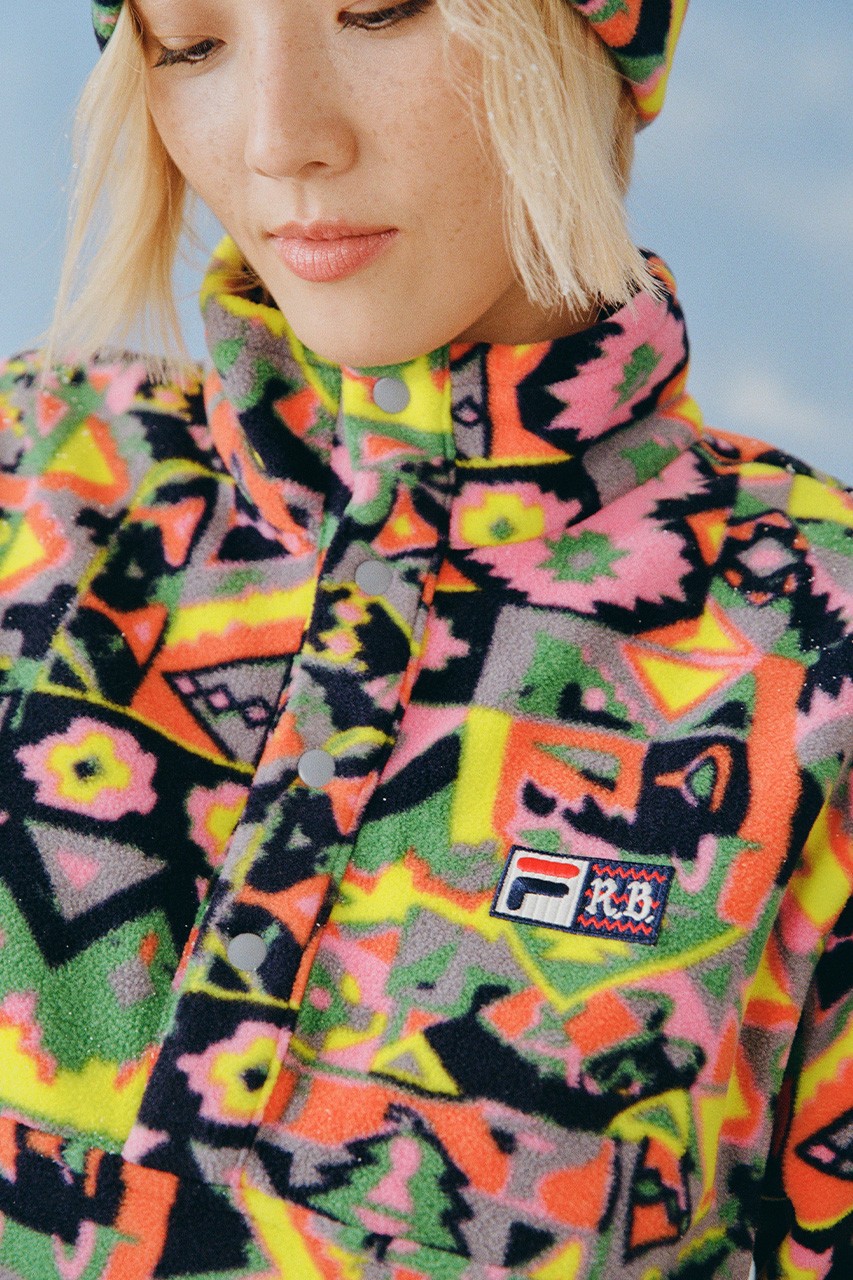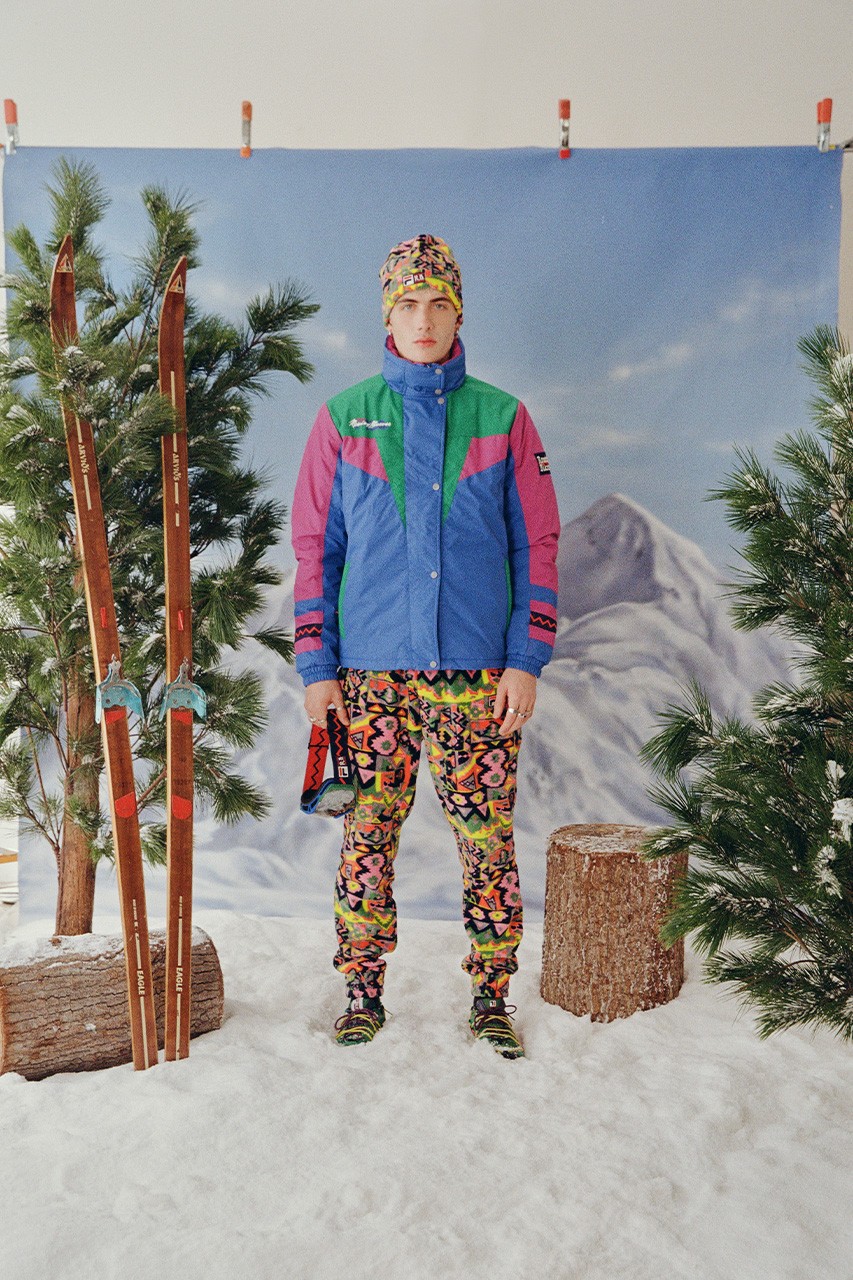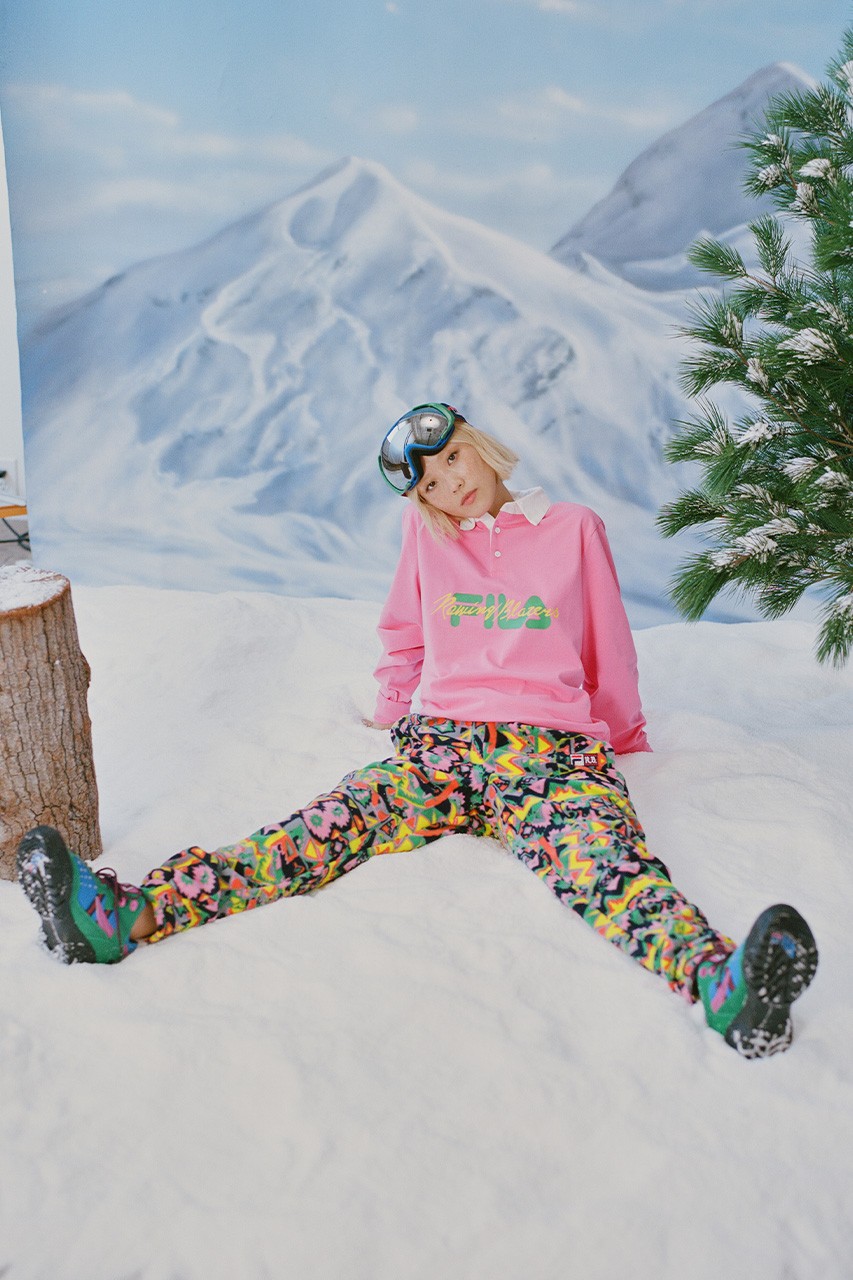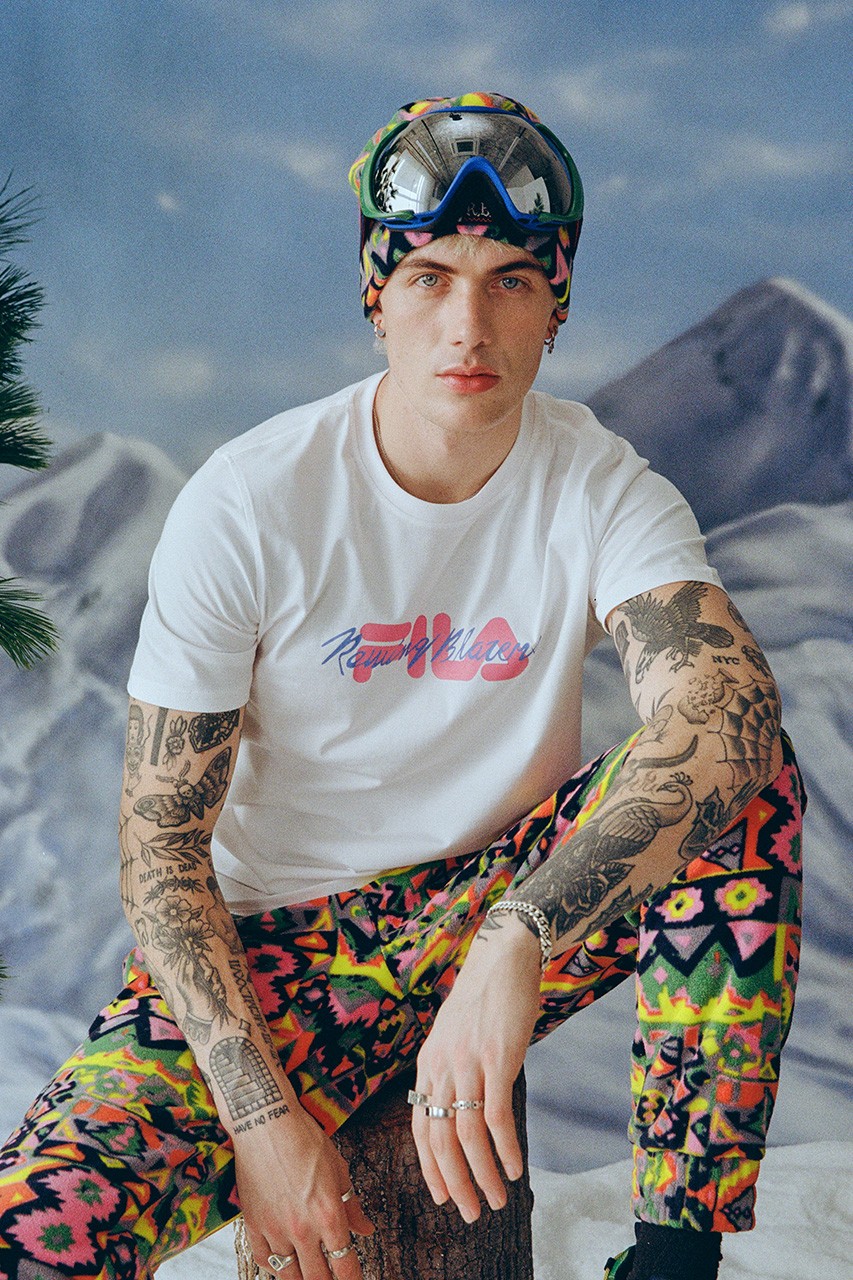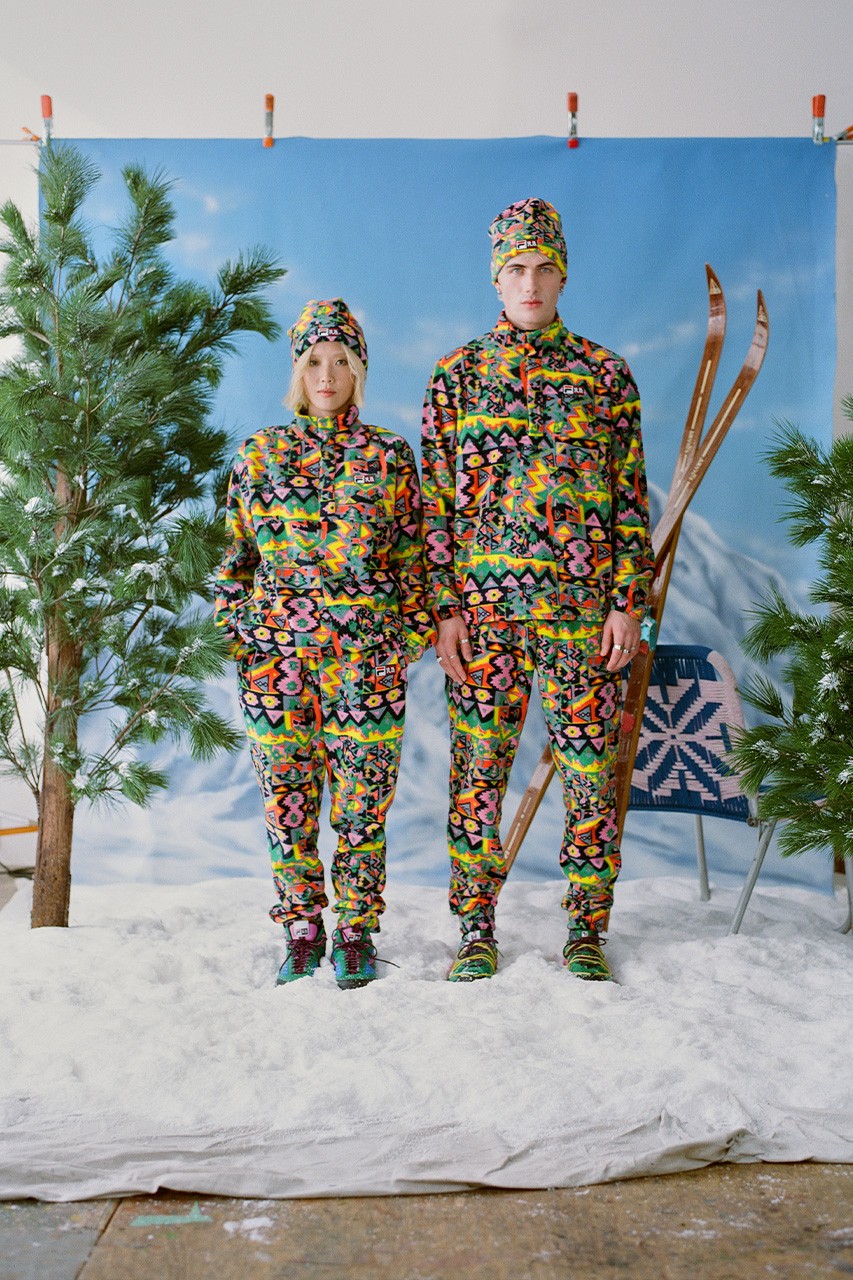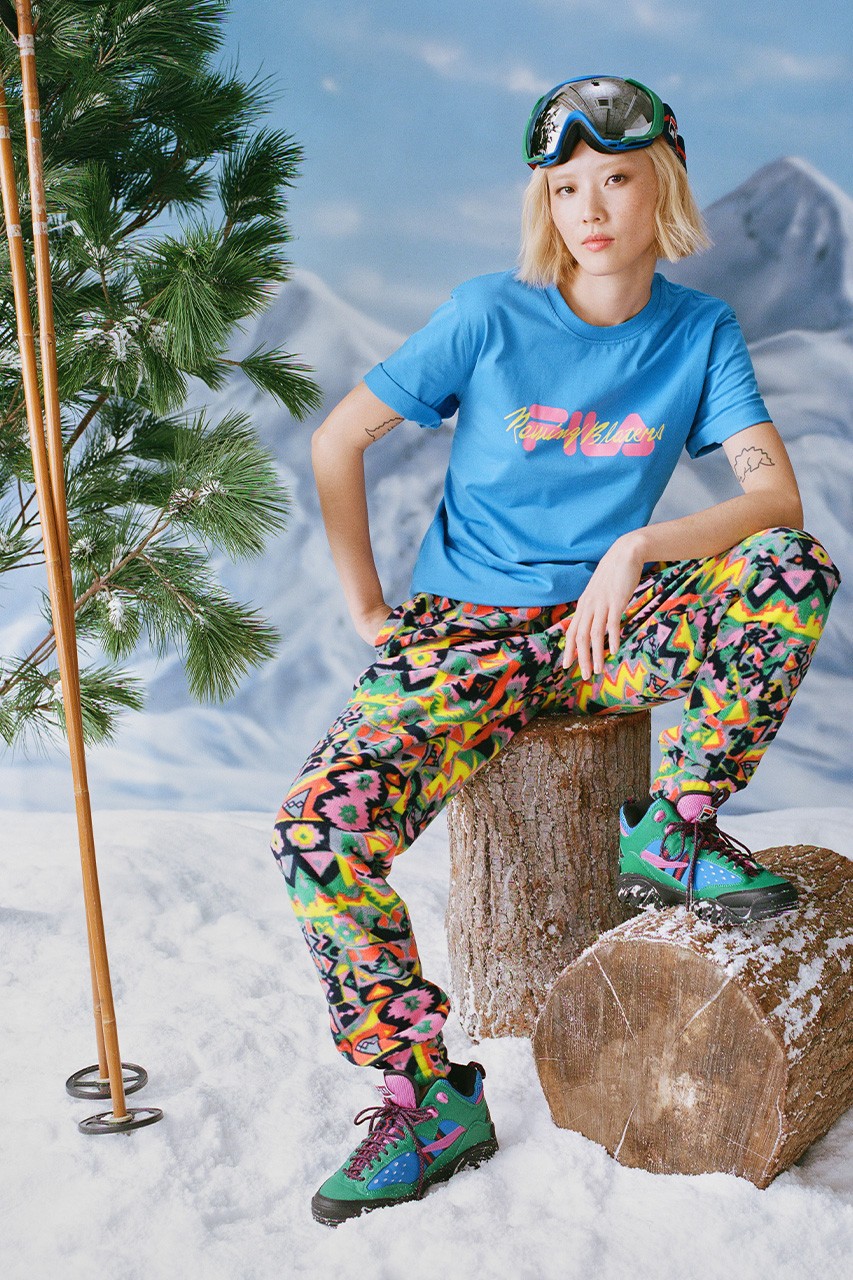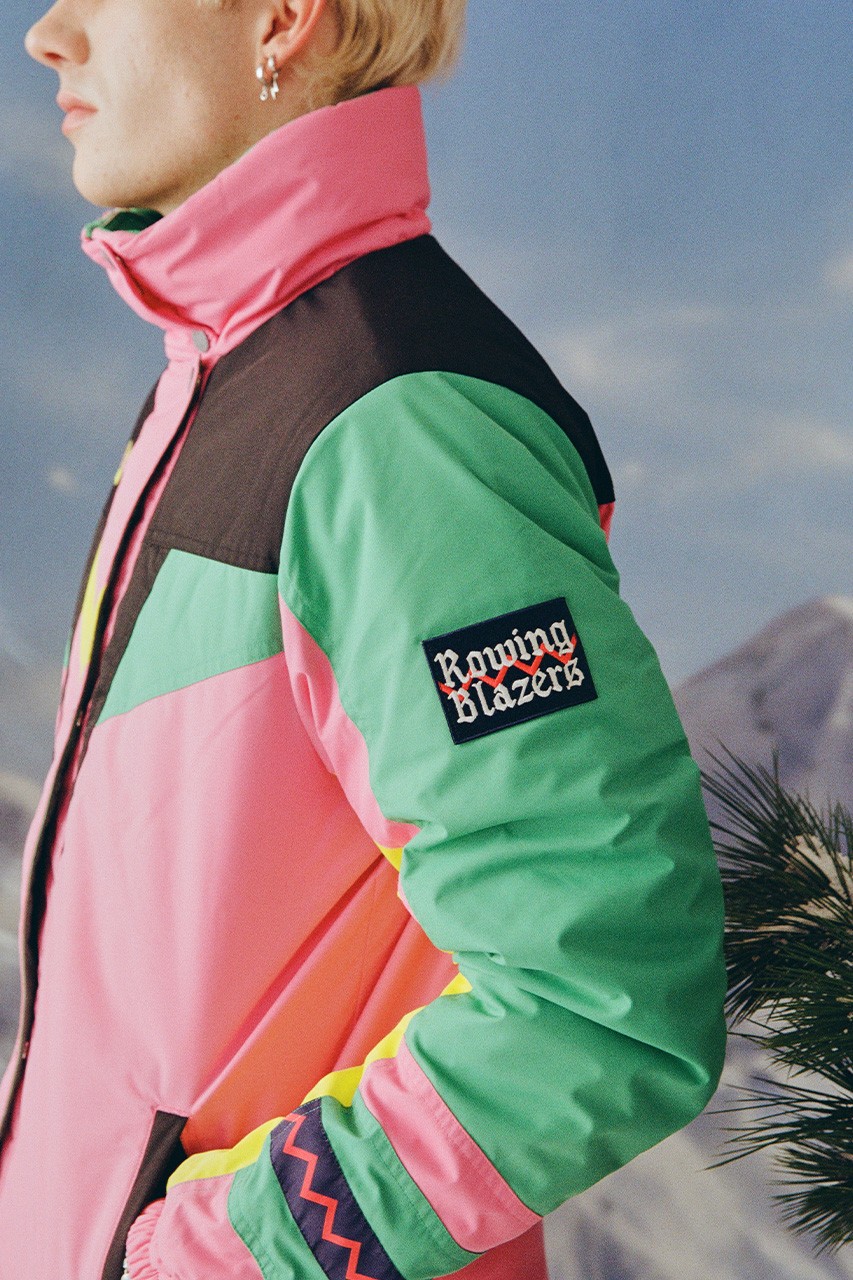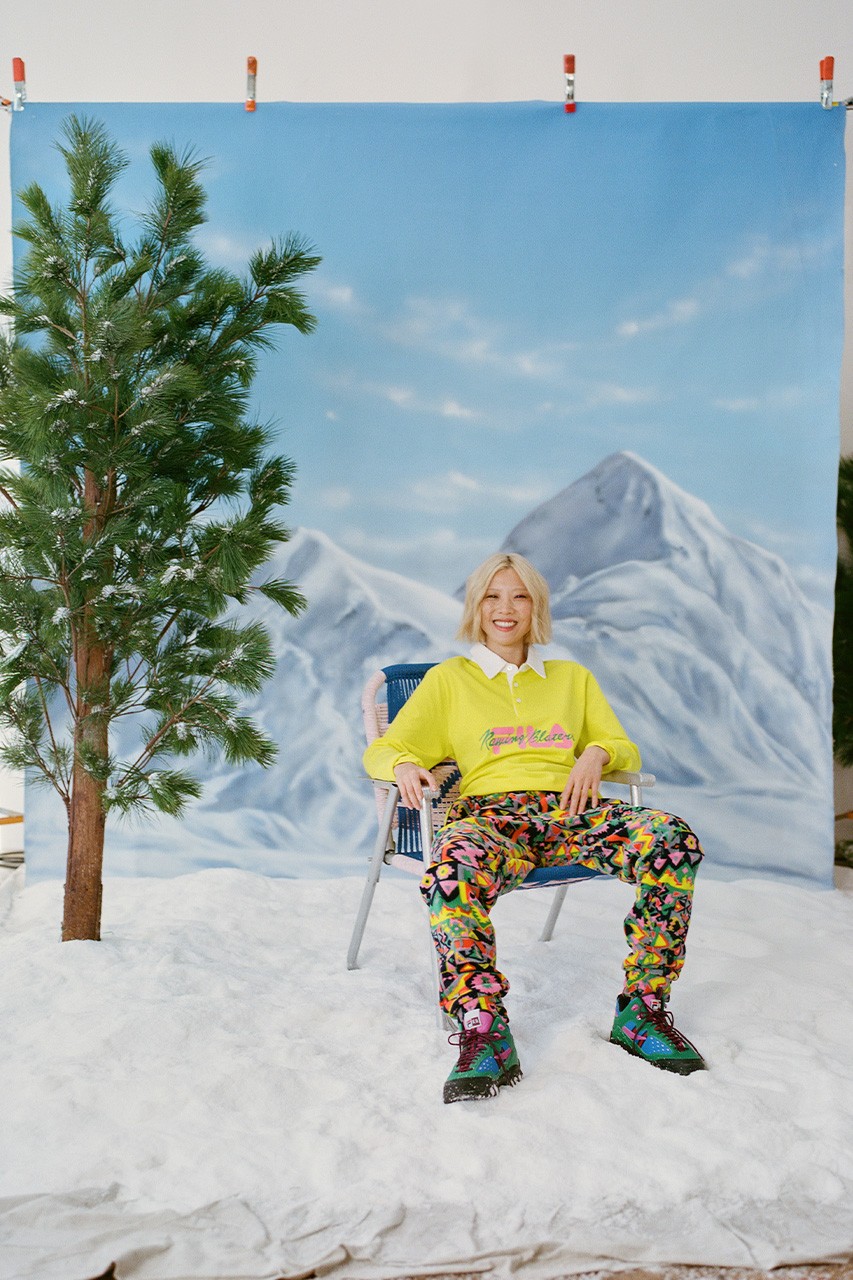 Rowing Blazers and FILA are continuing their ski inspired collection after the first round kicked things off last year. The pieces feature bright colors and is inspired by FILA's original Magic Line" but with a modern refresh. This collection is to pay homage to FILA's history in winter sports and a great mountaineer, Reinhold Messner. Wearing FILA clothing, Messner did a record breaking climb, which then paved the way for the "Magic Line" at FILA.
The Rowing Blazers x FILA collection consists of 13 pieces featuring ski jackets, rugby shirts, tees, a puffer vest, fleece pullover and more winter wear including accessories. The bright color story feature bright yellow, blue, pink and teal. Like the "Magic Line" branding, the FILA logo has "Rowing Blazers" written in italics overtop. Other details include a sliver of Rowing Blazers zig zag pattern on some of the items.
The Rowing Blazers x FILA collection ranges from $30-$268 and is available now through the Rowing Blazers website and in store and online at Urban Outfitters.