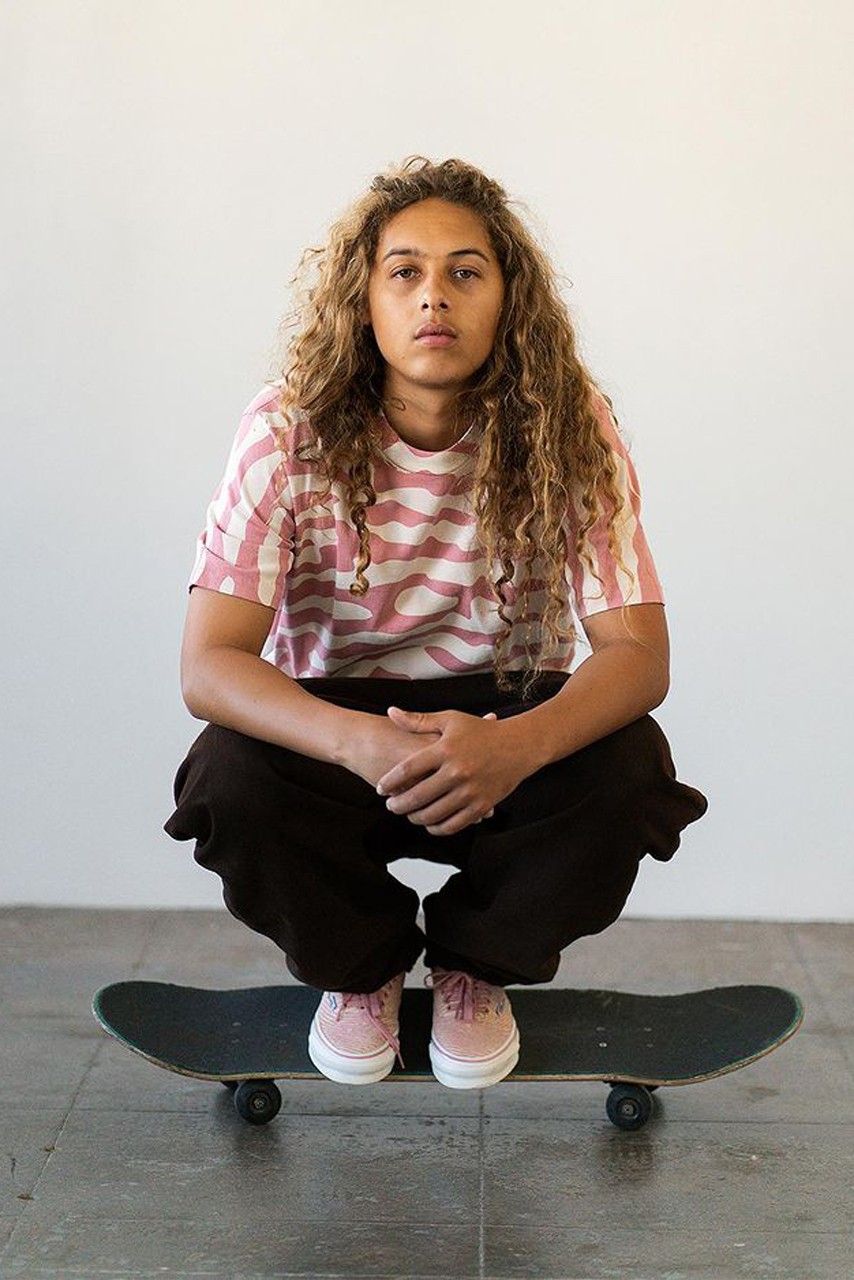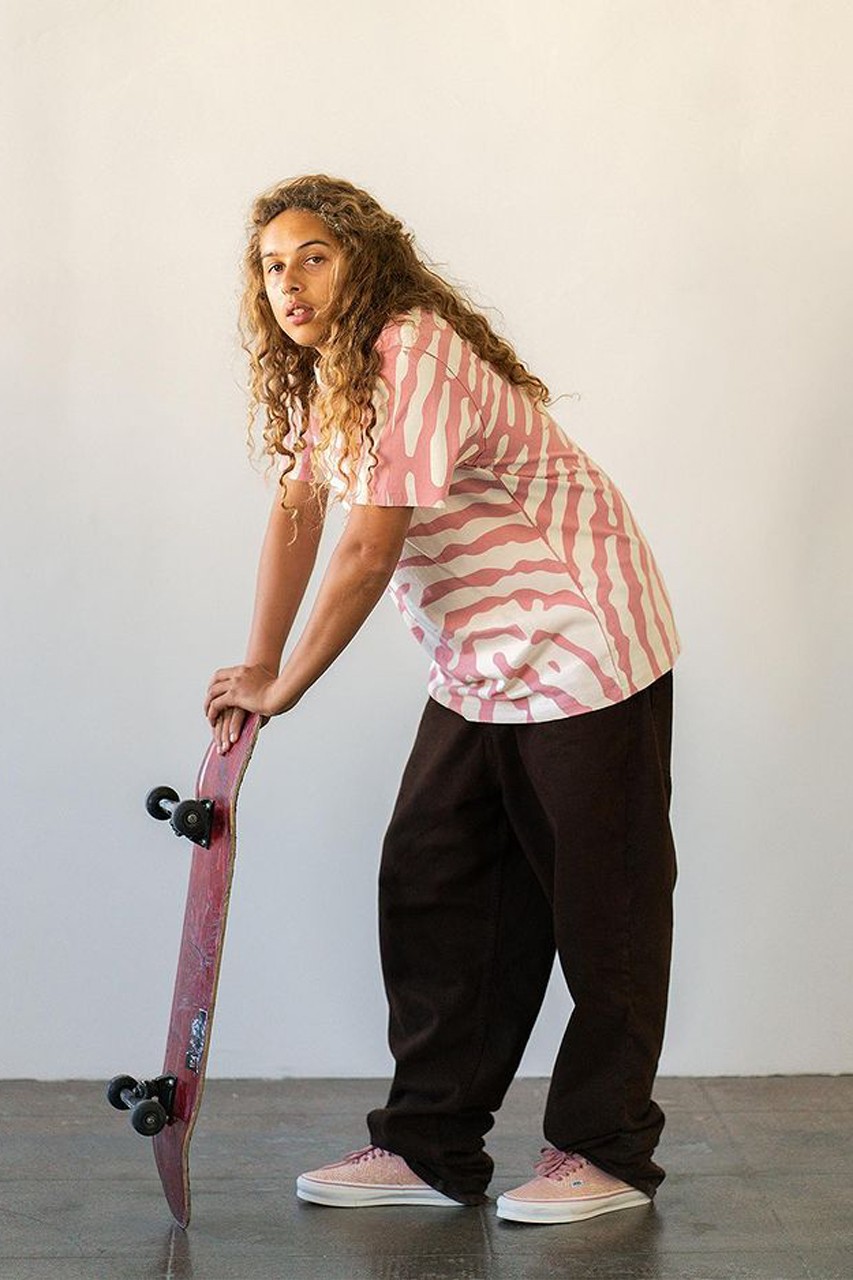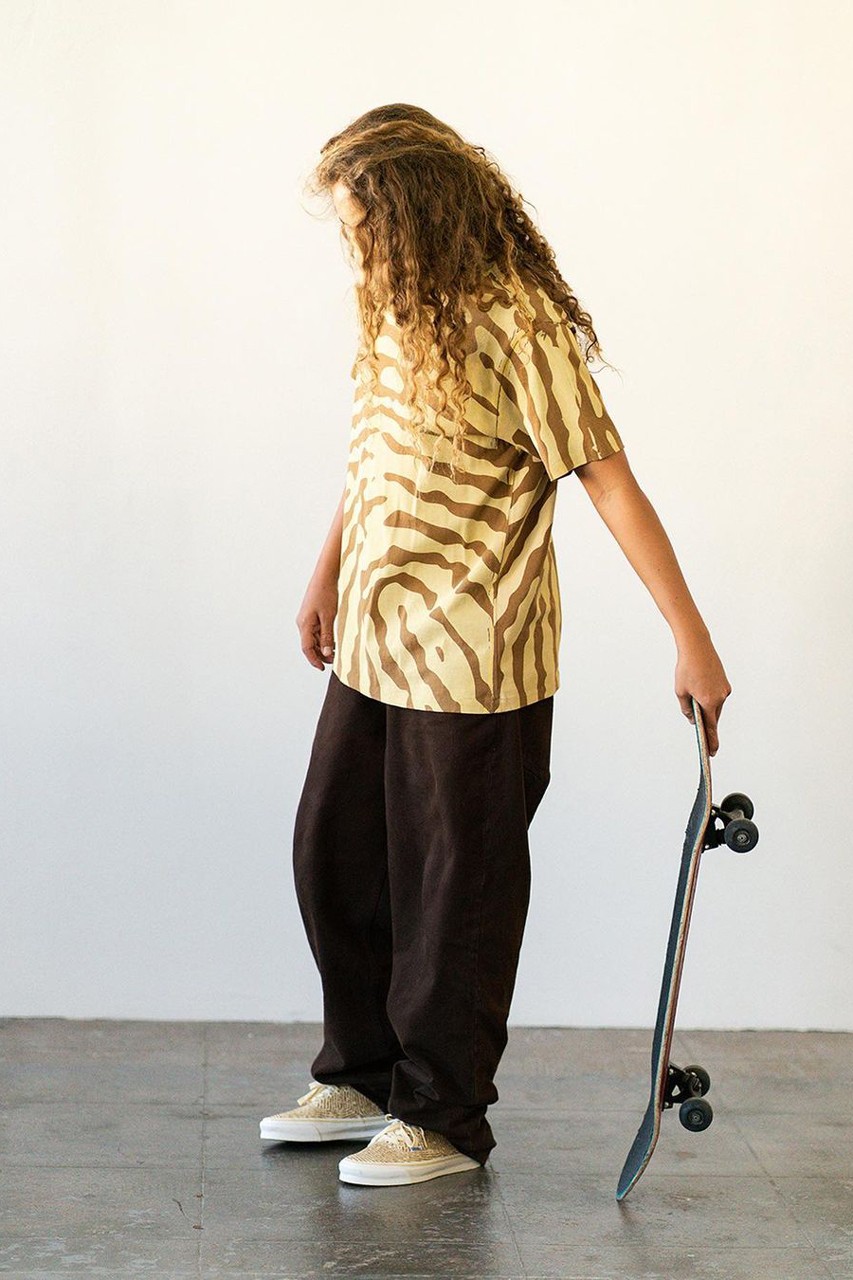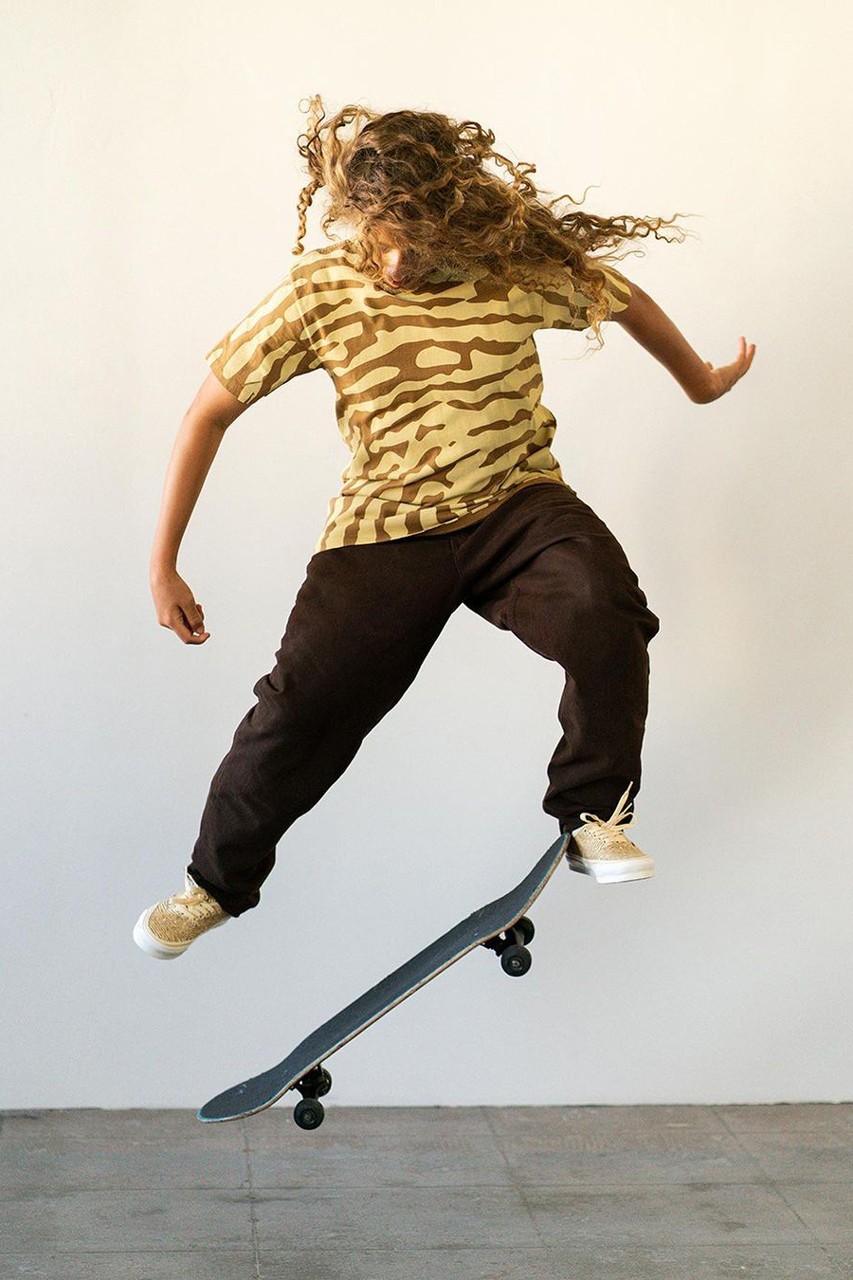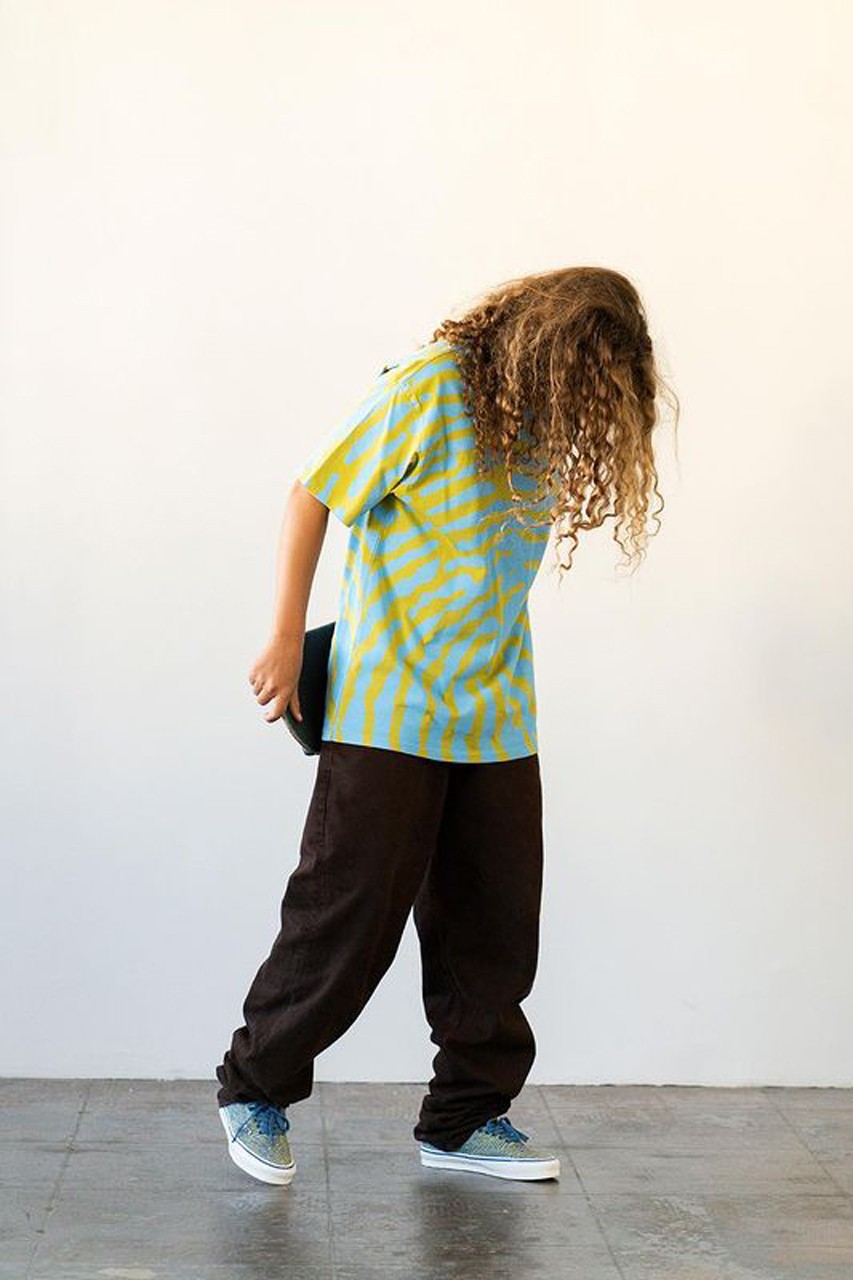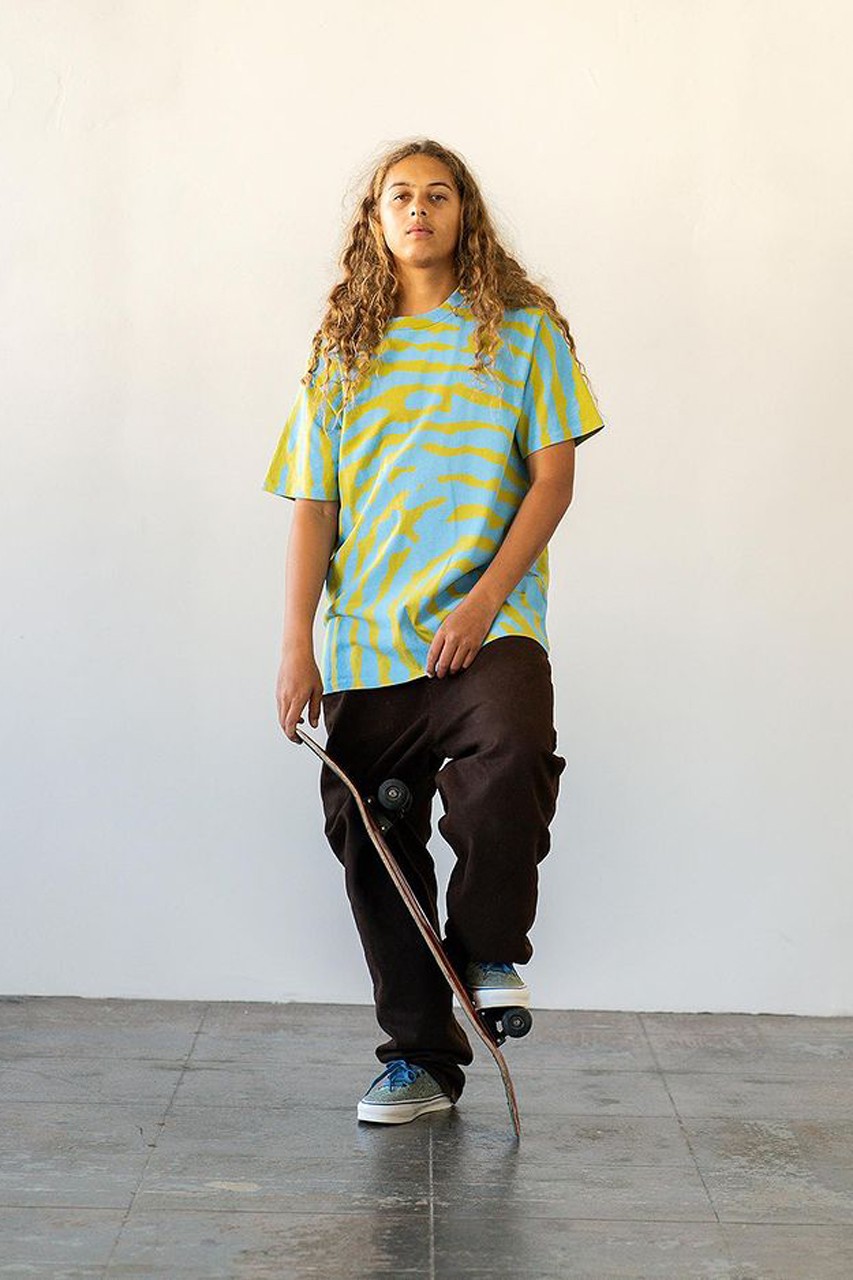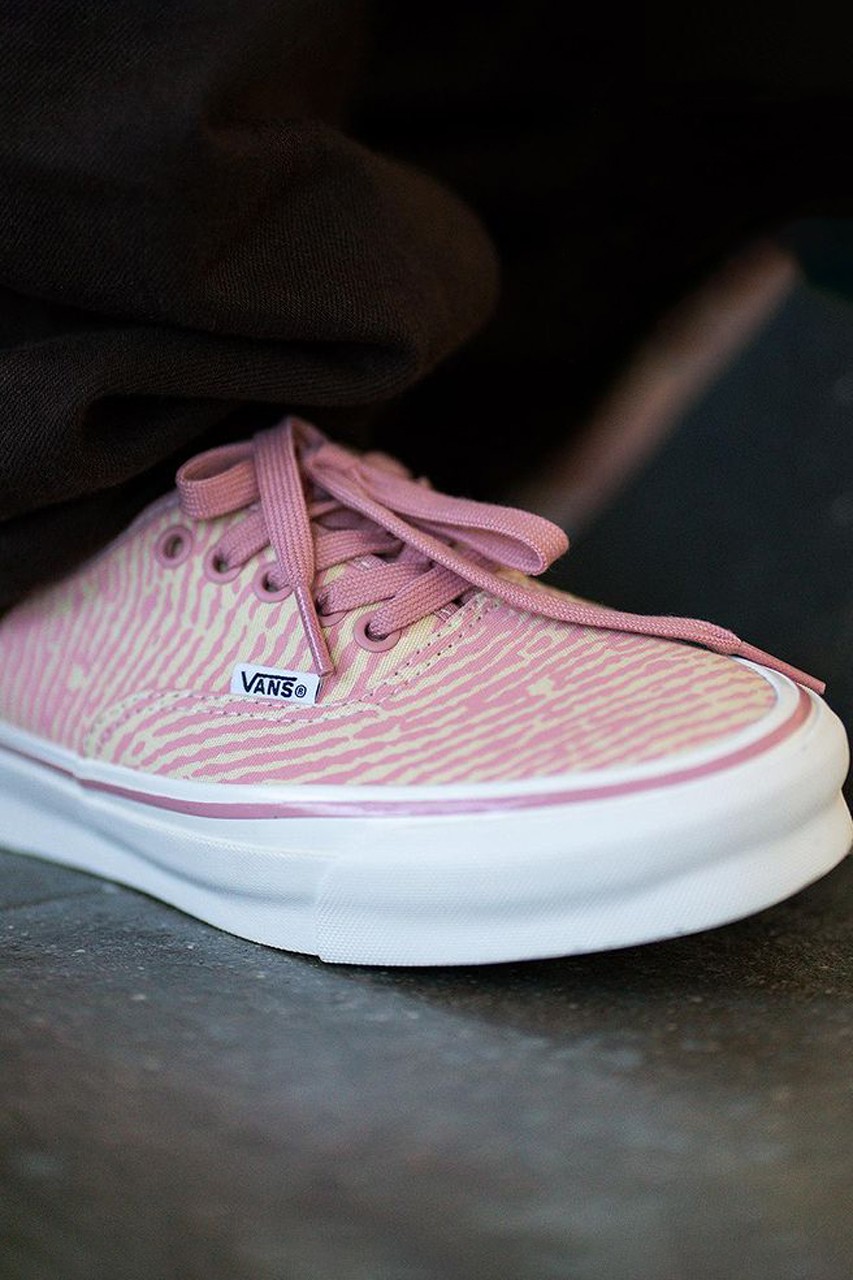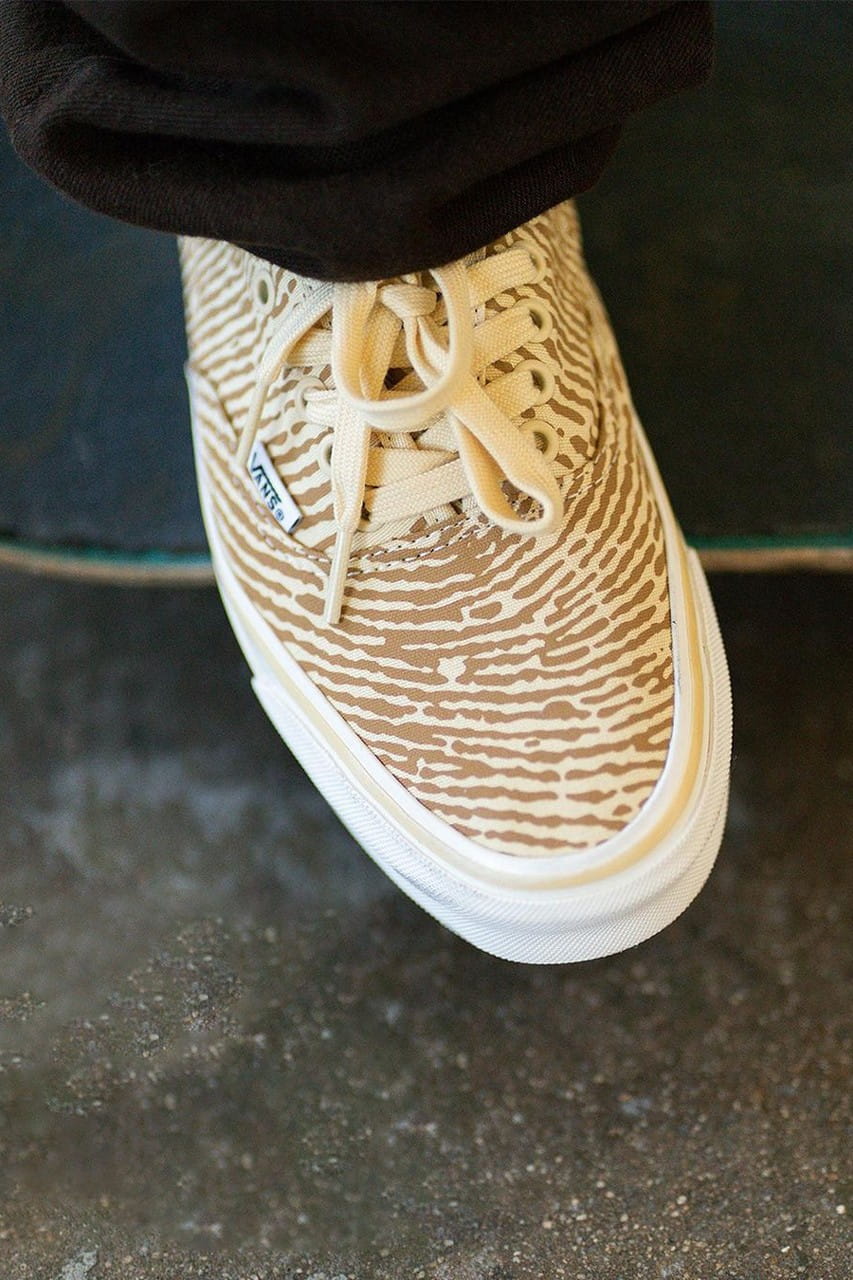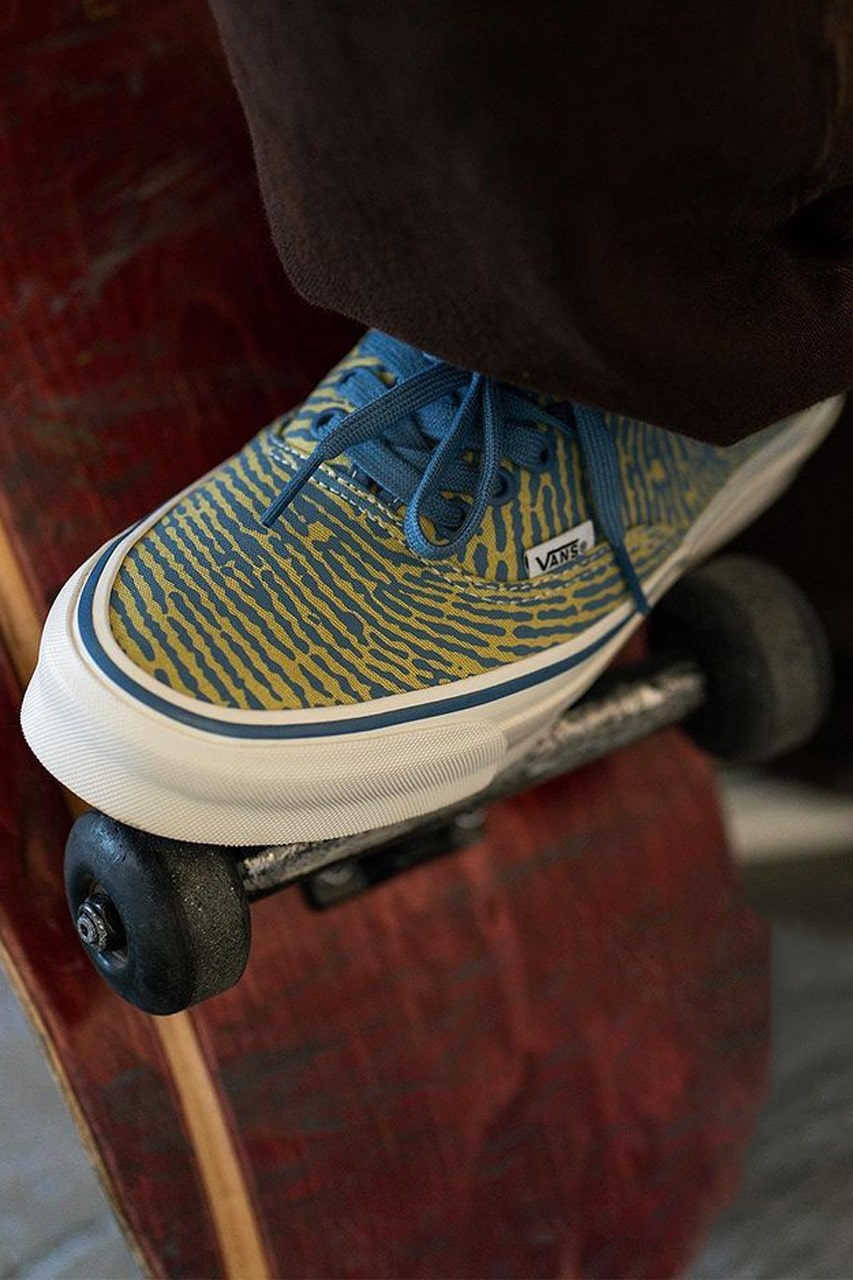 Salehe Bembury's Spunge teams up with Vault By Vans for the Authentic collection.
Spunge x Vault by Vans Authentic gets three colorways, Blue, Pink, and Tan, while maintaining the Iconic silhouette in a fingerprint-inspired print with the Vans logo on the side. The pink- and tan-patterned colorways are paired with a cream base and the blue-patterned one sits on a mustard yellow background. The collaborative capsule releases tees with matching patterns as the pairs.
Watch out as Spunge x Vault by Vans Authentic drops on August 4th through beaspunge.com at 12 EST/9 PST. 
Take a look at the sneakers and tee combo on skater and model Olan Prenatt above.