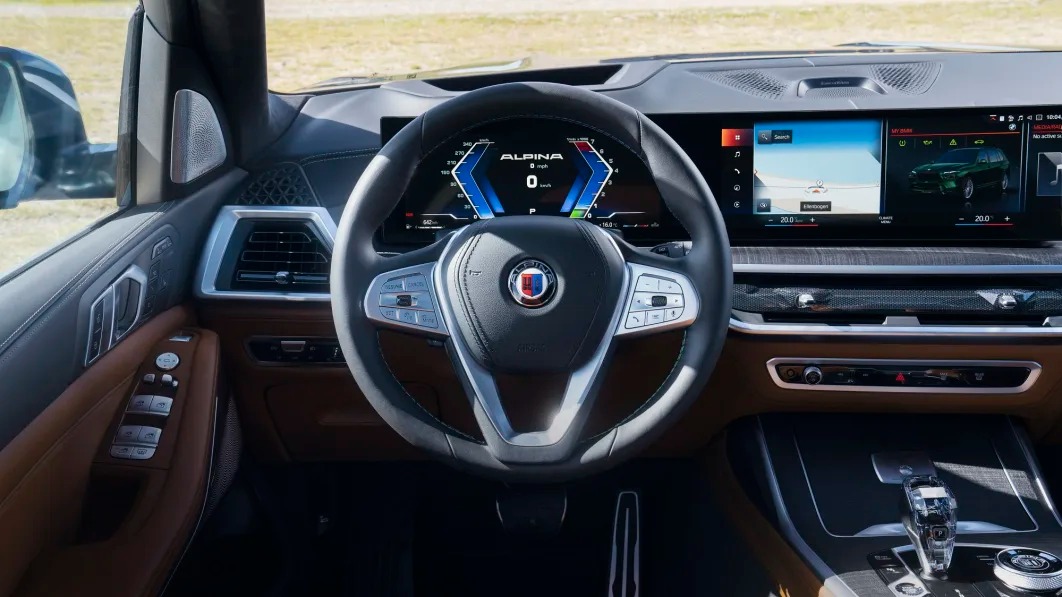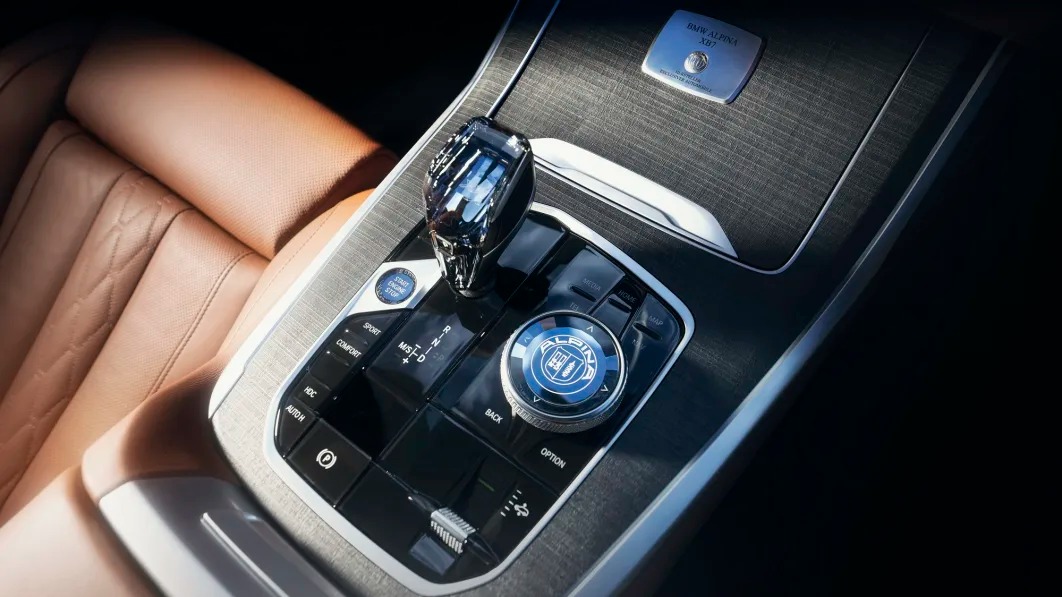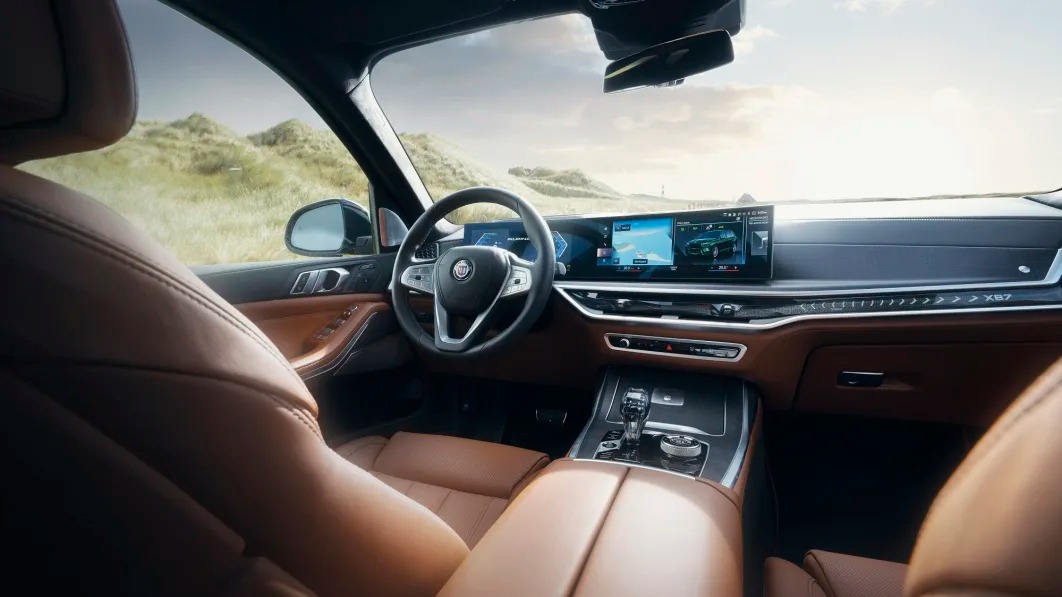 First previewed in 2022, BMW finally released more photos and details of the most expensive and high-performance version of the X7, the 2023 Alpina XB7.
The Alpina XB7 builds off the X7 M60i and uses BMW's new twin-turbo 4.4-liter V8 with 48-volt mild-hybrid technology. Total output is rated at 630 HP and 590 lb-ft of torque. The Alpina XB7 has a top speed of 180 mph and can sprint to 60 mph in just 3.9 seconds, a 0.1-second improvement over the X7 M60i.
XB7 has several significant changes to the drivetrain; including an Alpina-designed engine management system with a heavy-duty cooling system that includes a main engine cooler with integrated engine oil, coolant, and transmission fluid coolers, paired with an Alpina-specific intercooling system and cross-sectioned coolant hoses.
Styling changes include 23-inch wheels with Alpina's classic 20-spoke design, with smaller 21-inch wheels option available at no cost. The illuminated grille has a waterfall lighting look. The car receives an Alpina-specific front splitter, a new-look rear bumper, a unique Alpina glass iDrive controller, Lavalina leather, and illuminated door sills. Inside, the driver sees blue accents in the instrument cluster and on the center console plus a specific steering wheel. An optional carbon fiber trim is available in lieu of the standard wood interior trim.
The Alpina XB7 is available with most of the X7's optional equipment with a starting price of $145,995, including a $995 destination charge. The 2023 Alpina XB7 is available to order now, with the first deliveries taking place early next year.