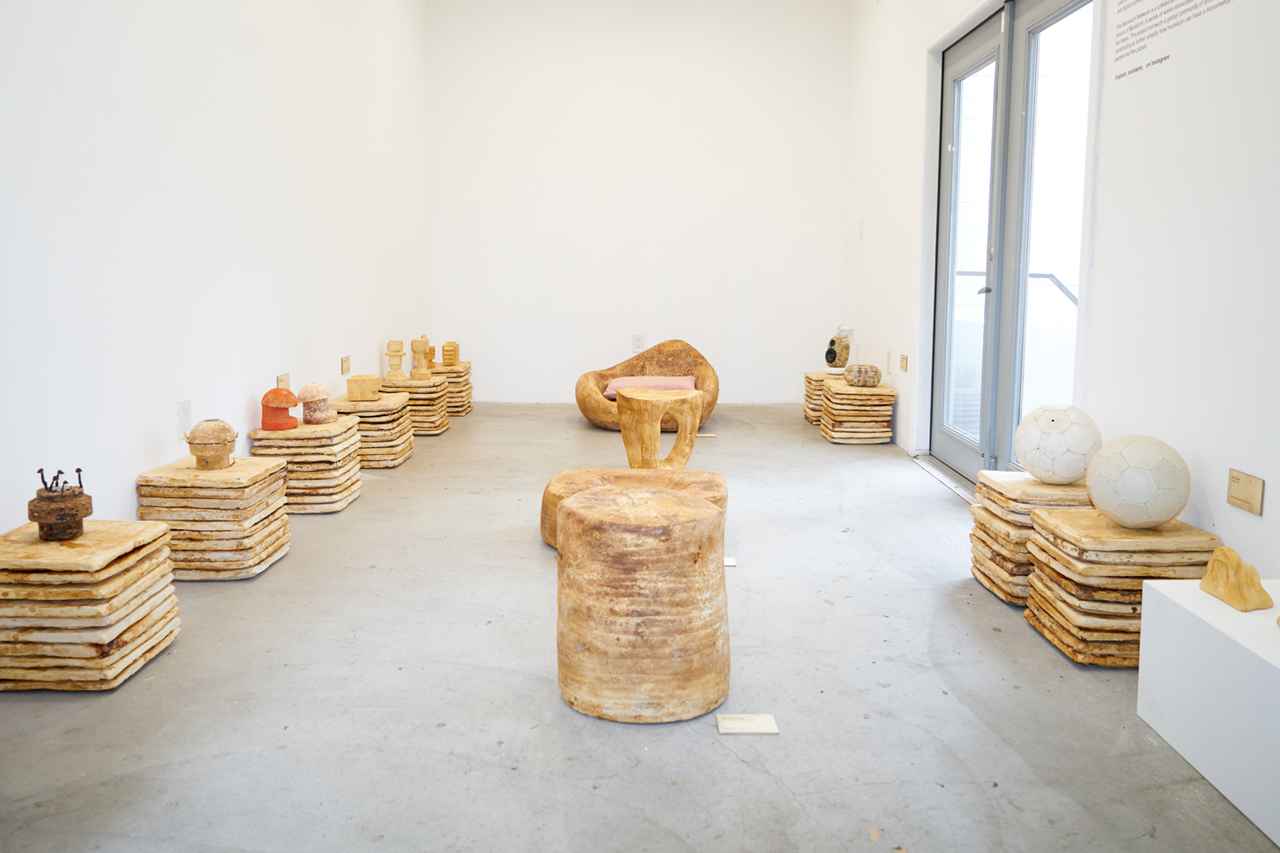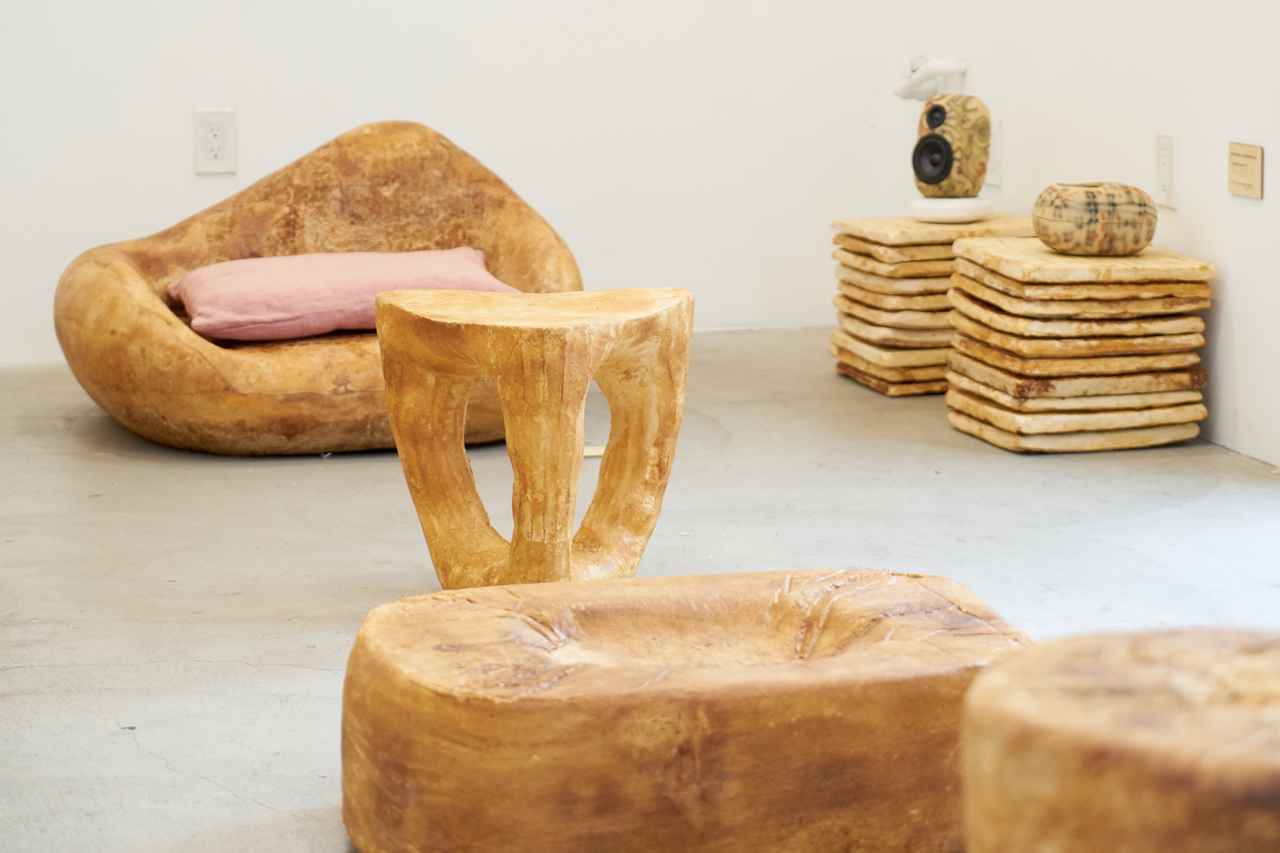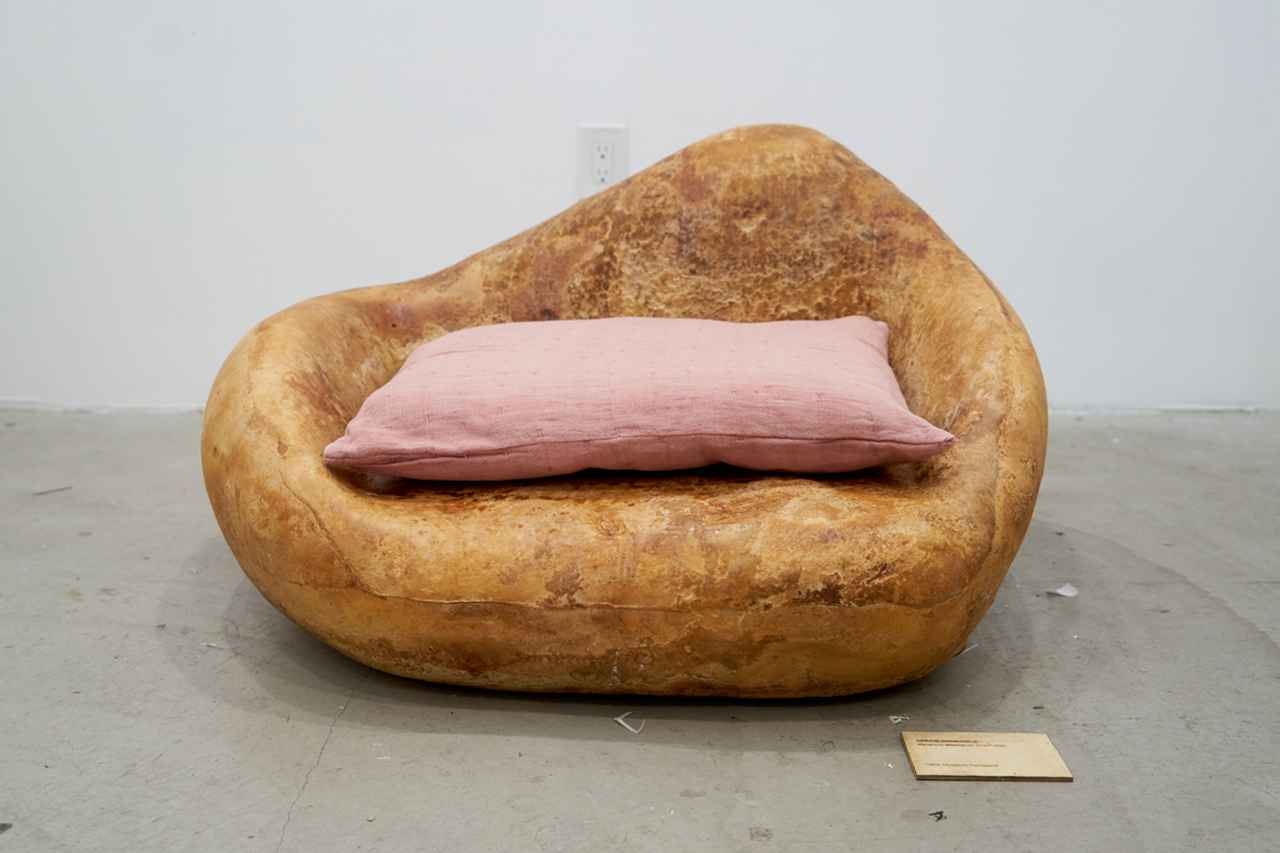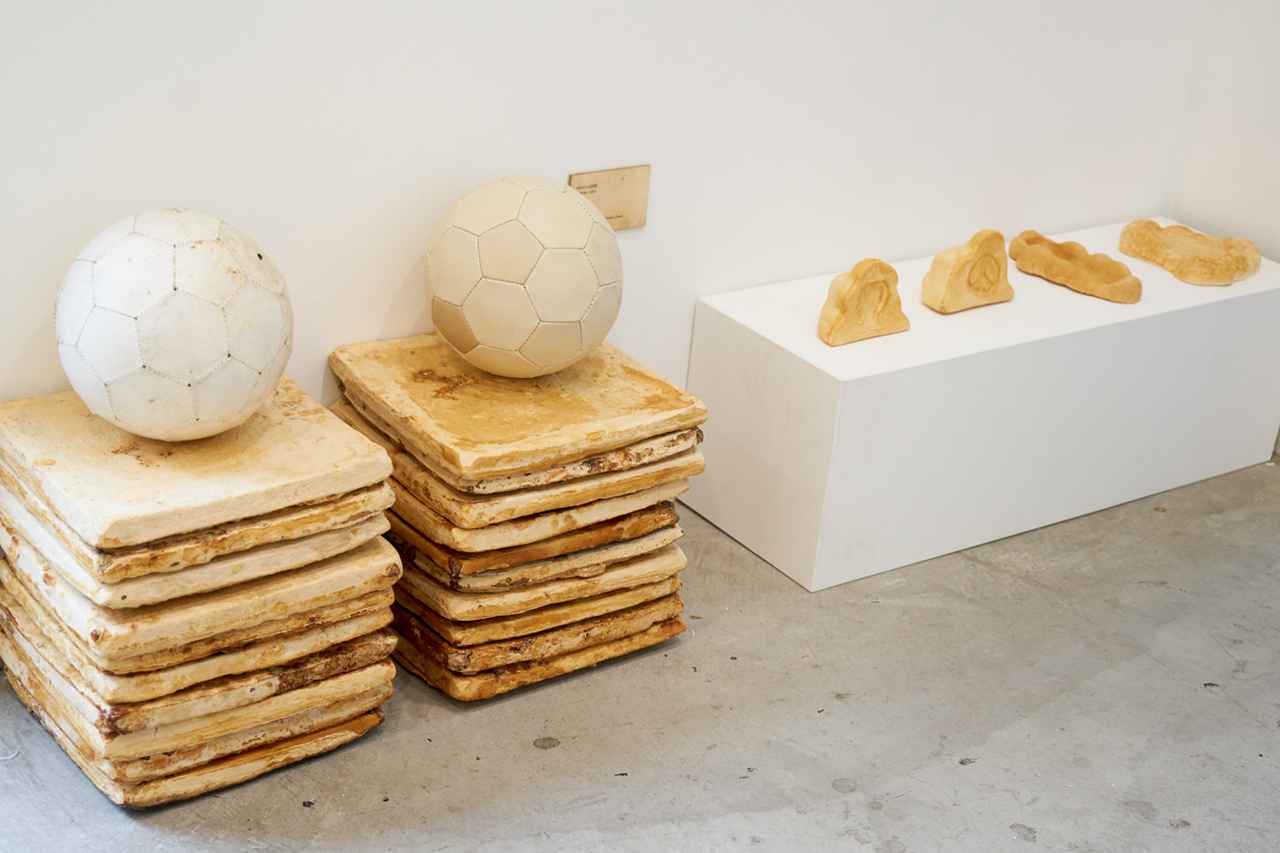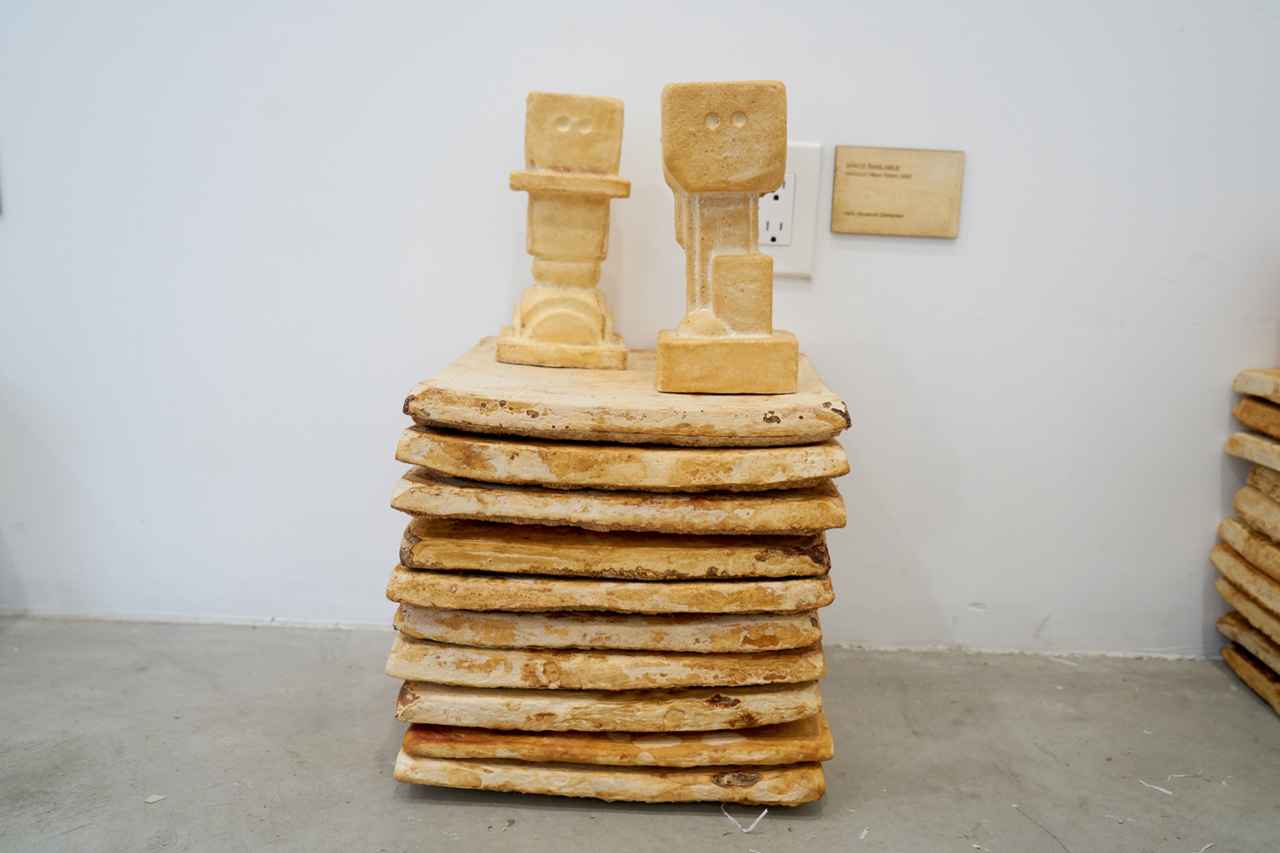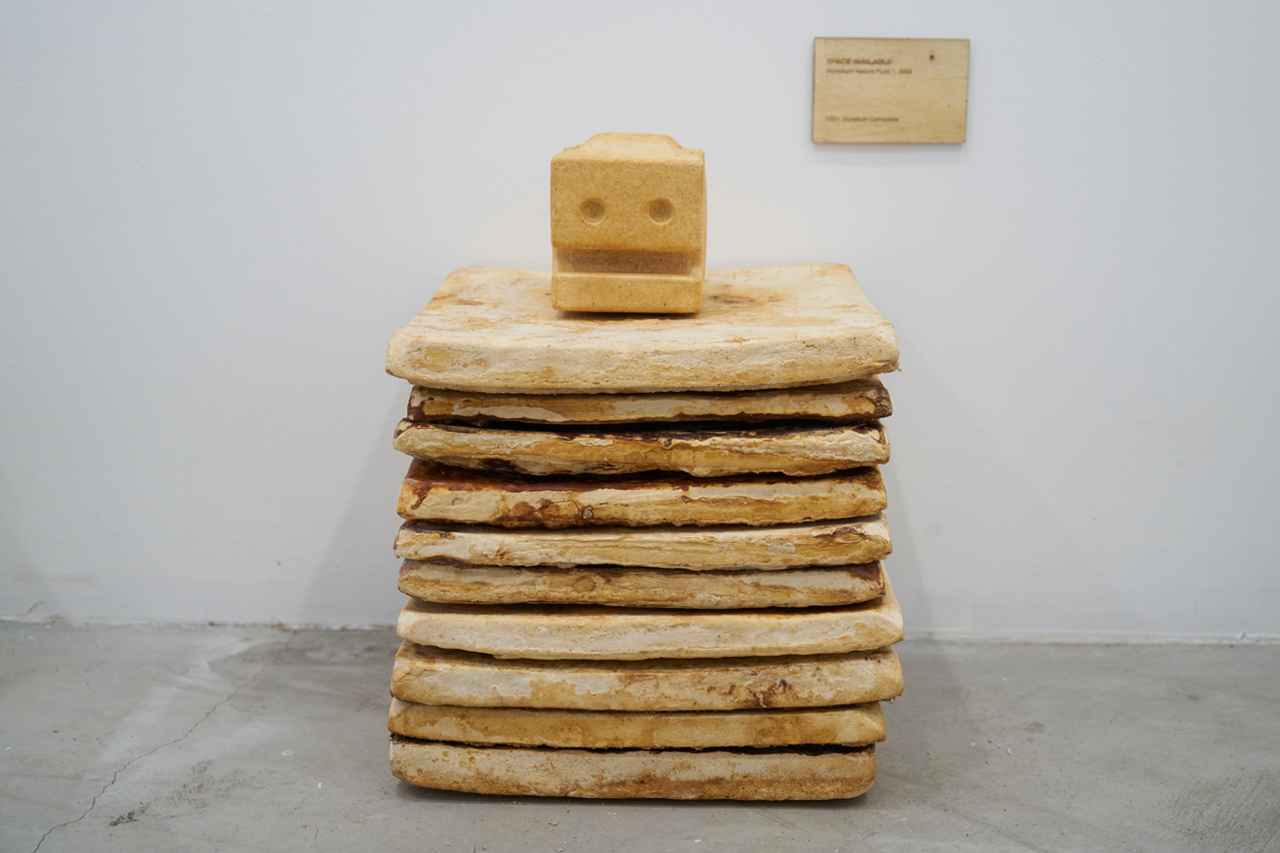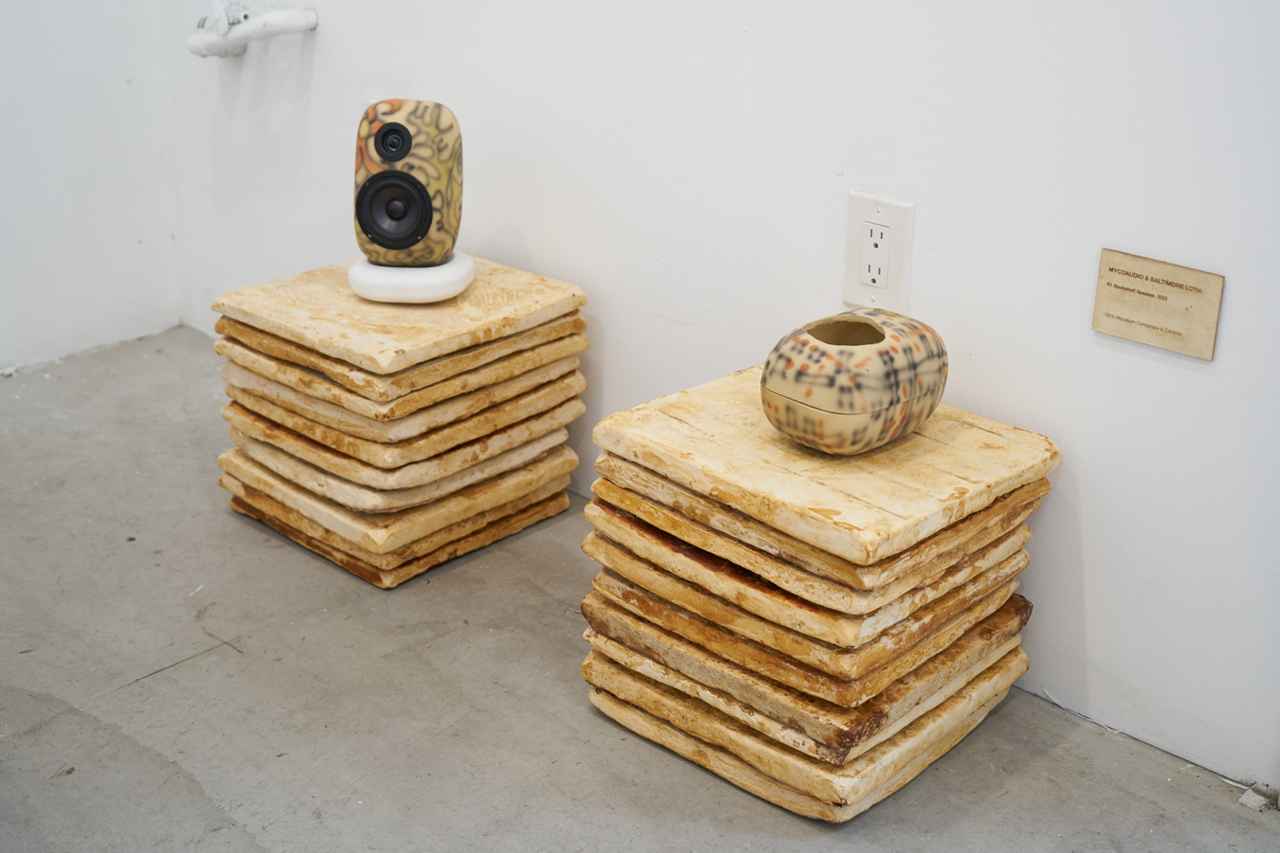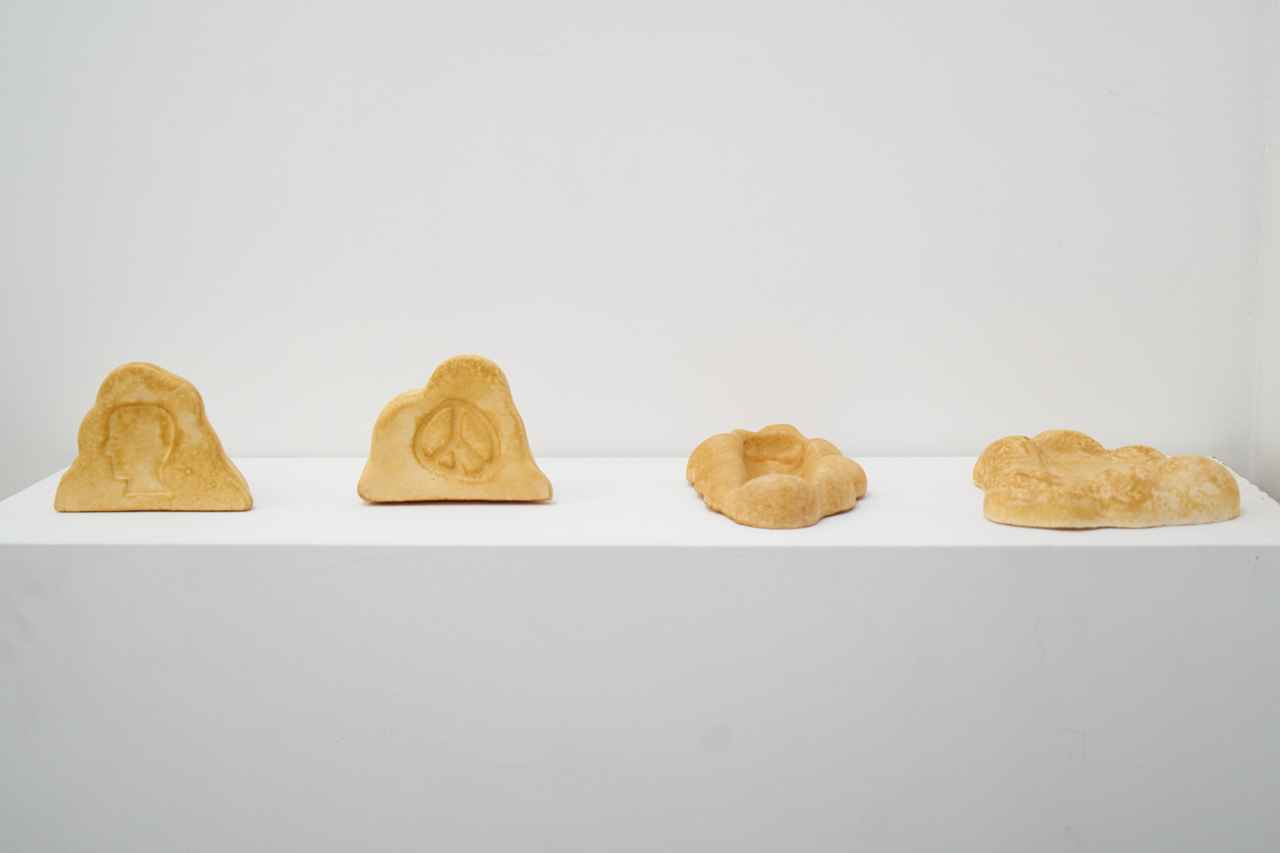 Brain Dead, the L.A.-based global creative collective of artists and designers that takes its cues from post-punk, underground comics, and the spirit of subculture as a whole, creates its Fabrications branch in the heart of Silverlake that provides a pop-up space to host unique craftsmanship-centric exhibitions.
Its most recent collaboration with the creative platform and ecological design studio Space Available takes a curated journey to explore the potential of fungi as an ecological biomaterial for the future in a new exhibition entitled The Mycelium Network.
Space Available and Brain Dead showcases furniture and sculptured pieces that muses on the negative effects of throwaway culture. The exhibit was made possible through the efforts of an international community of artists, designers, environmentalists, and content creators.
The collection in 'The Mycelium Network' exhibit includes a Mycelium Meditation Chair by Space Available, soccer balls created using fungi waste made in collaboration with Max Lamb from Really Clever, Reishi mushroom-based speakers by Myco Audio, and Baltimore Loth, mycelium table lamps by Bewilder, and organic mushroom seating by designer Dean Edmonds. Each piece in the exhibit is natural and 100% biodegradable.
The Mycelium Network will be on show for six weeks at Brain Dead Fabrication Gallery, Silver Lake, Los Angeles.