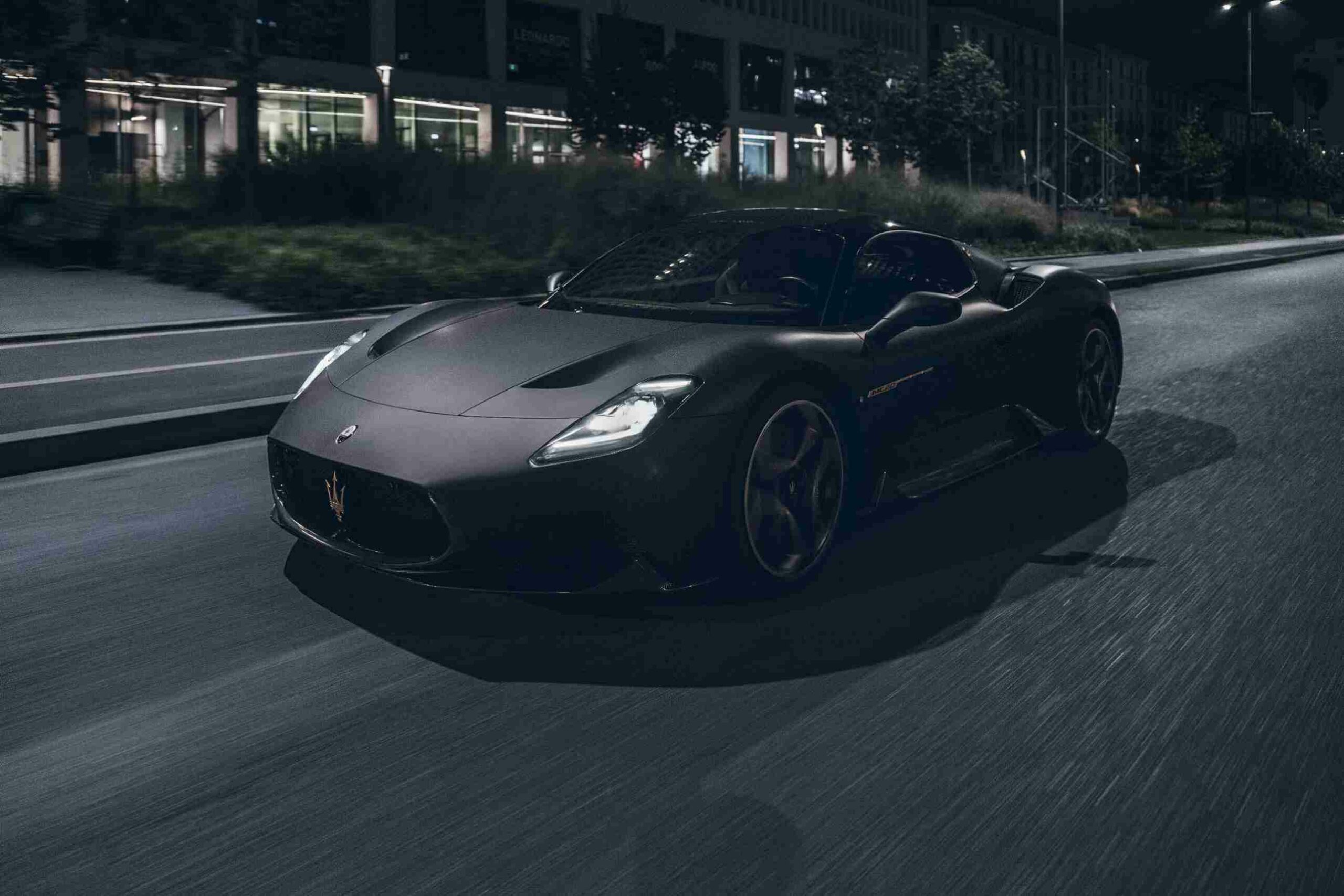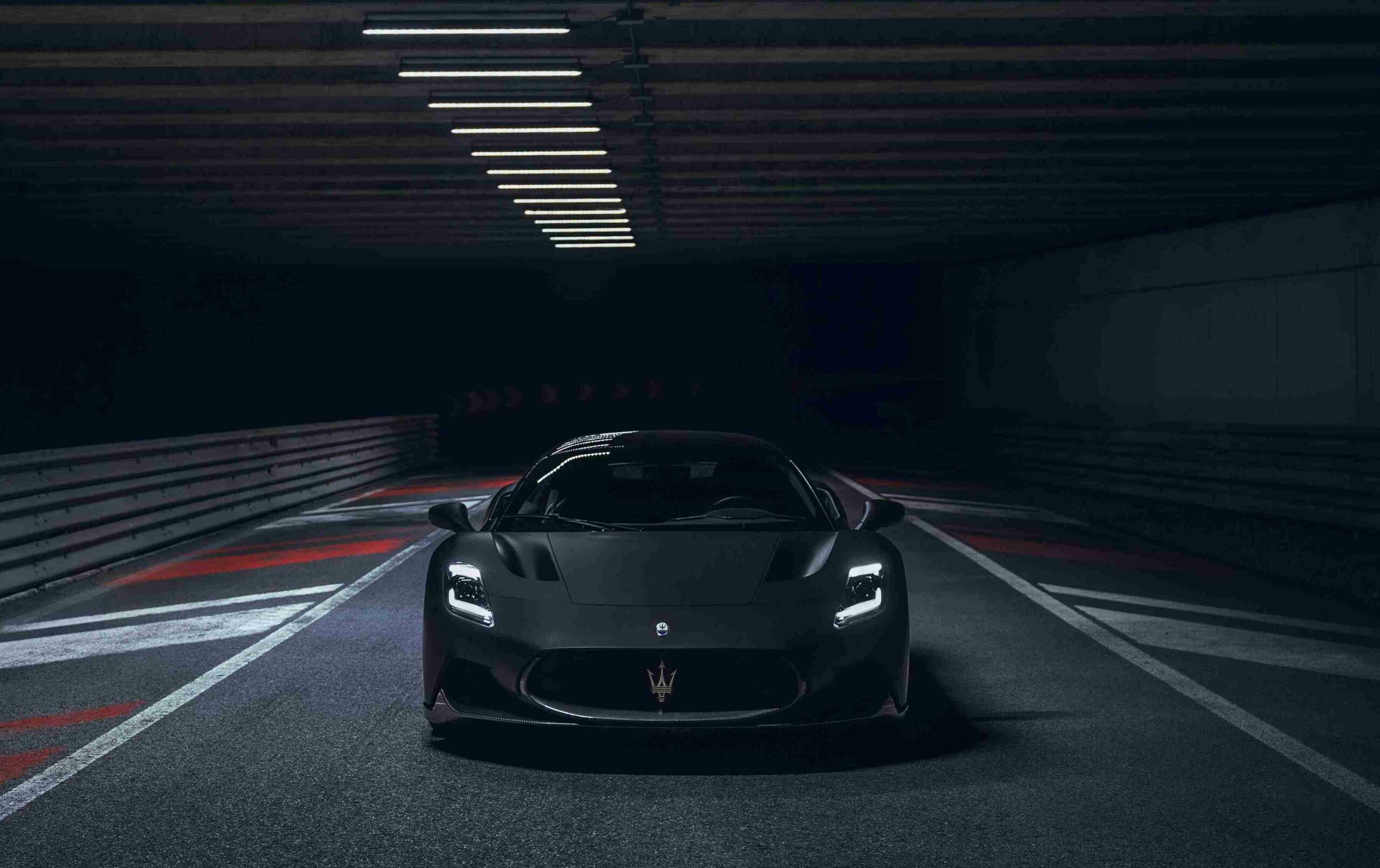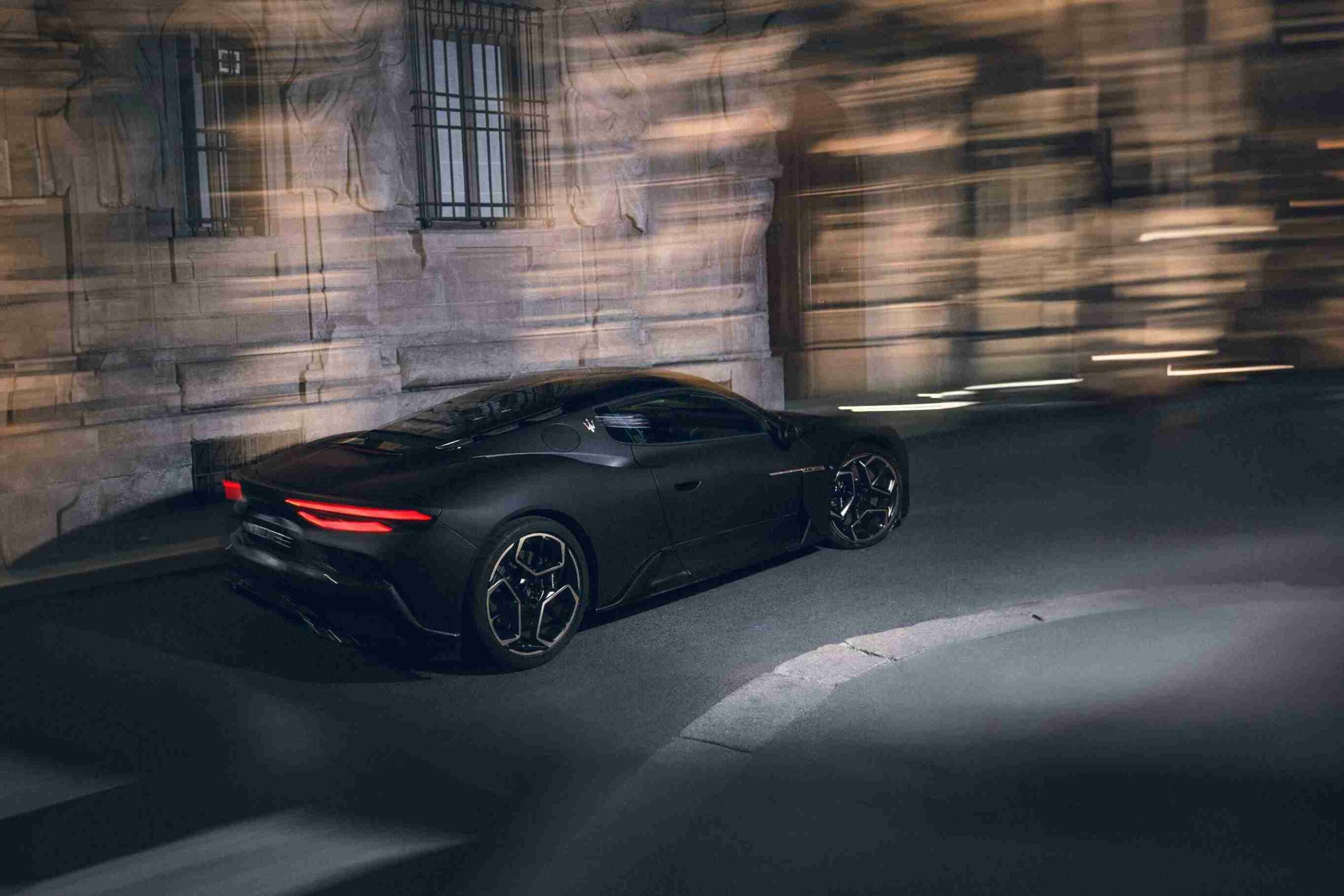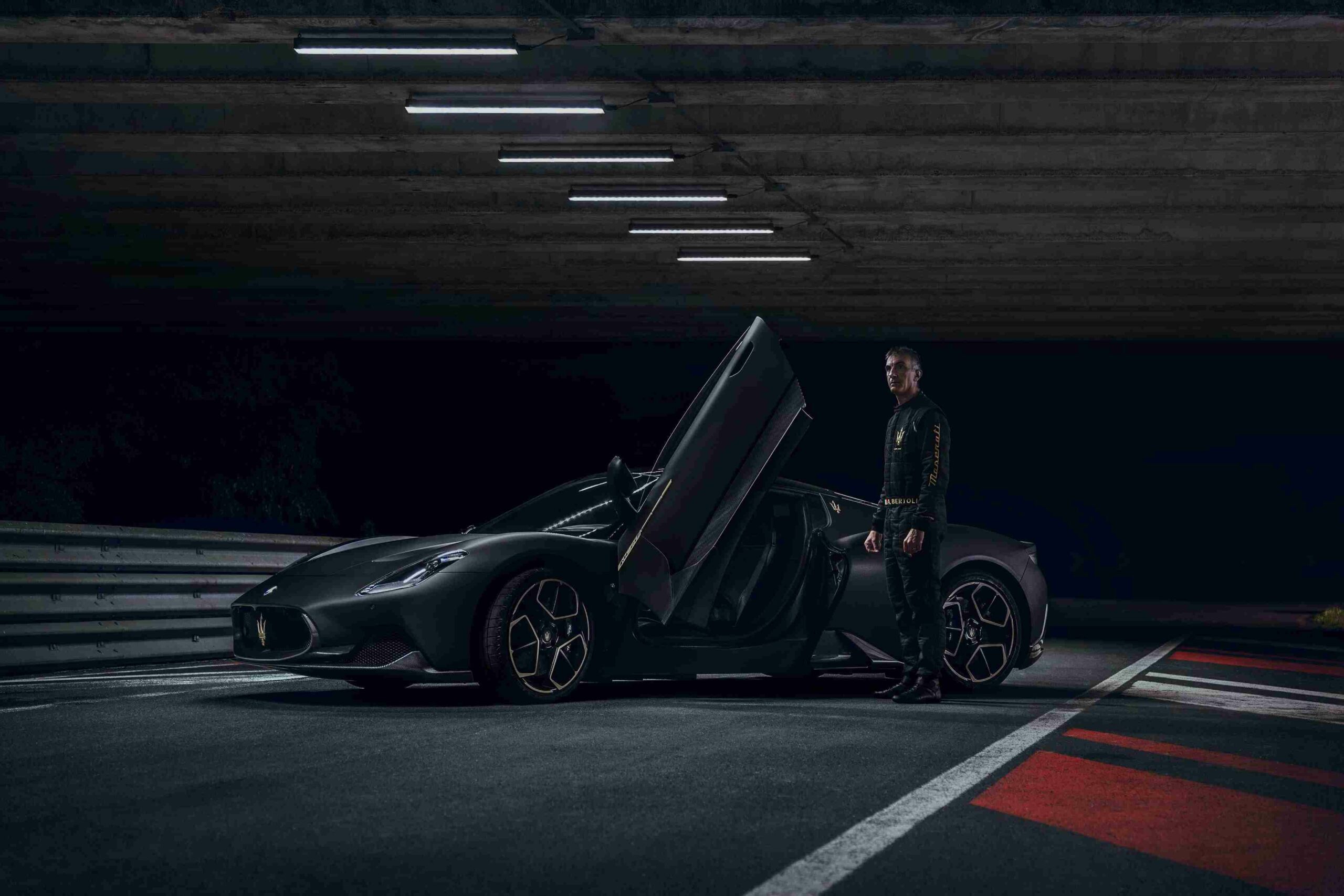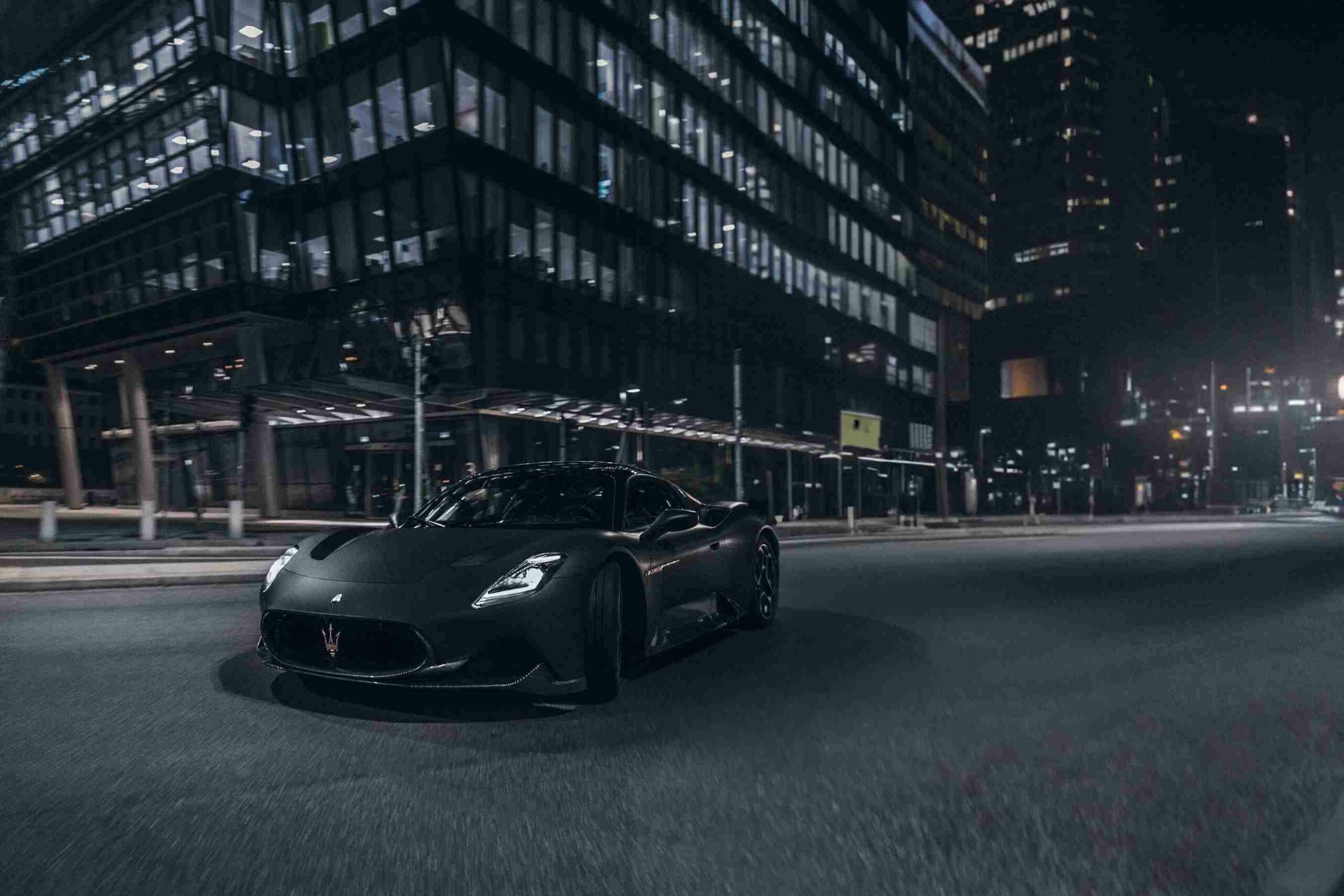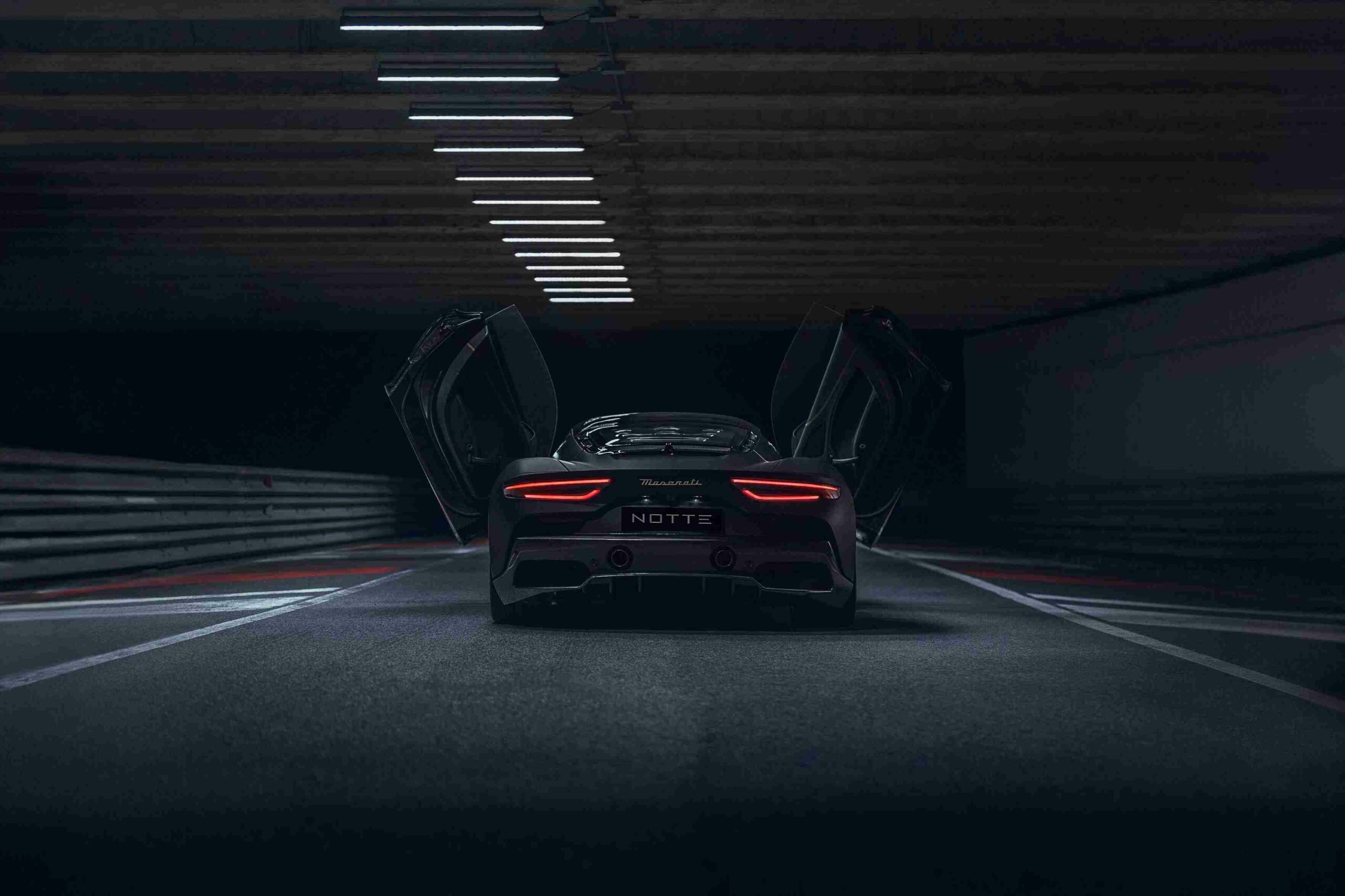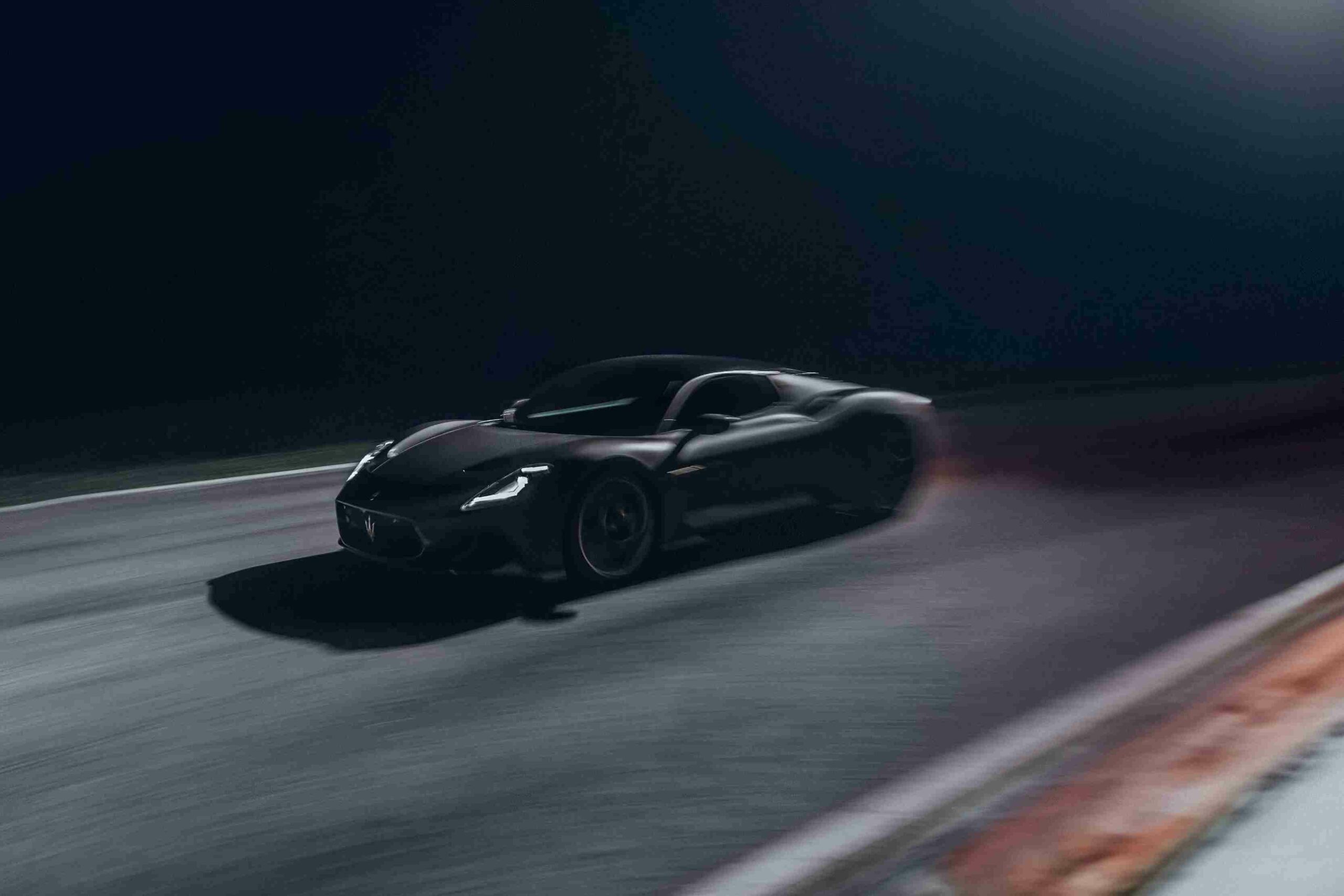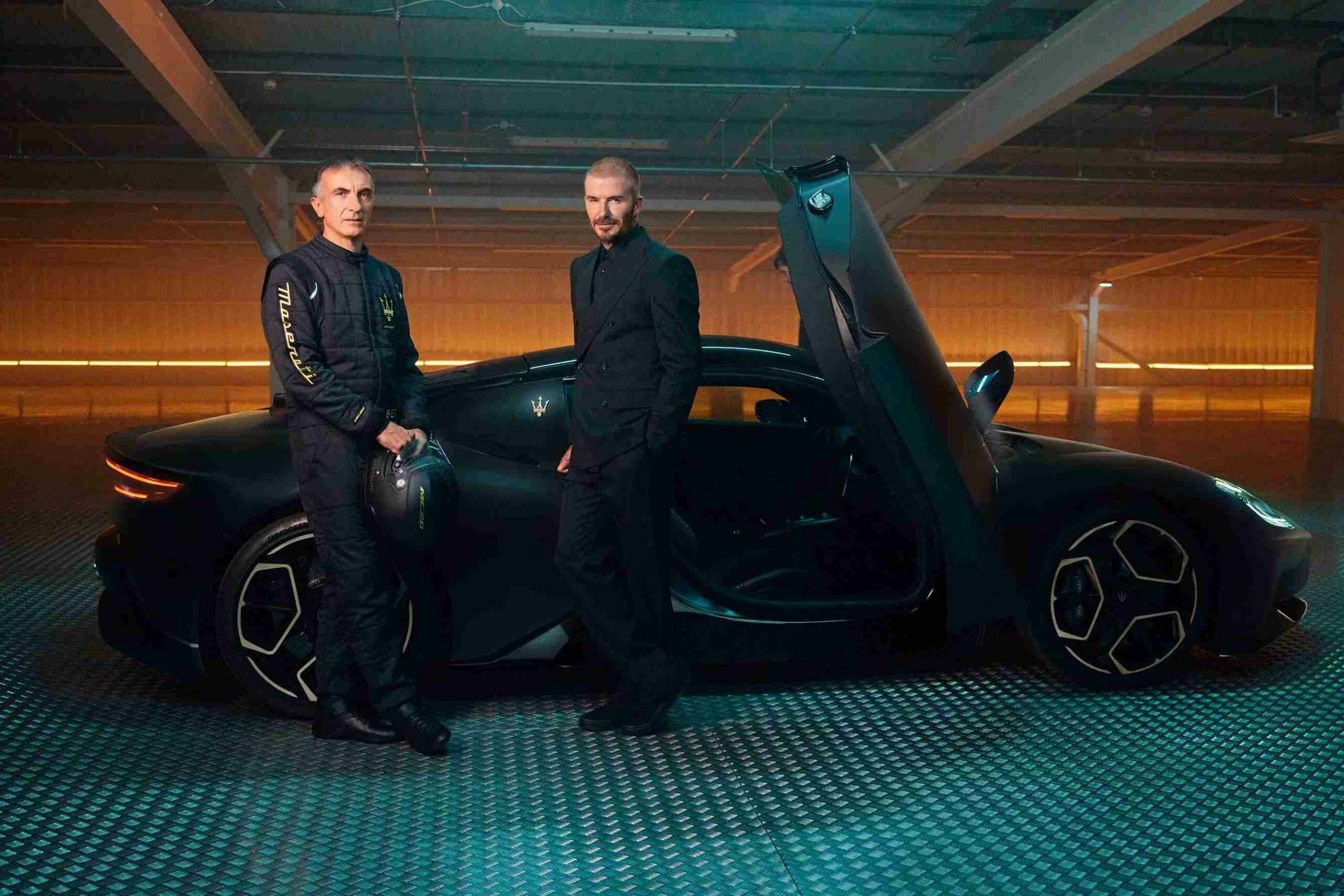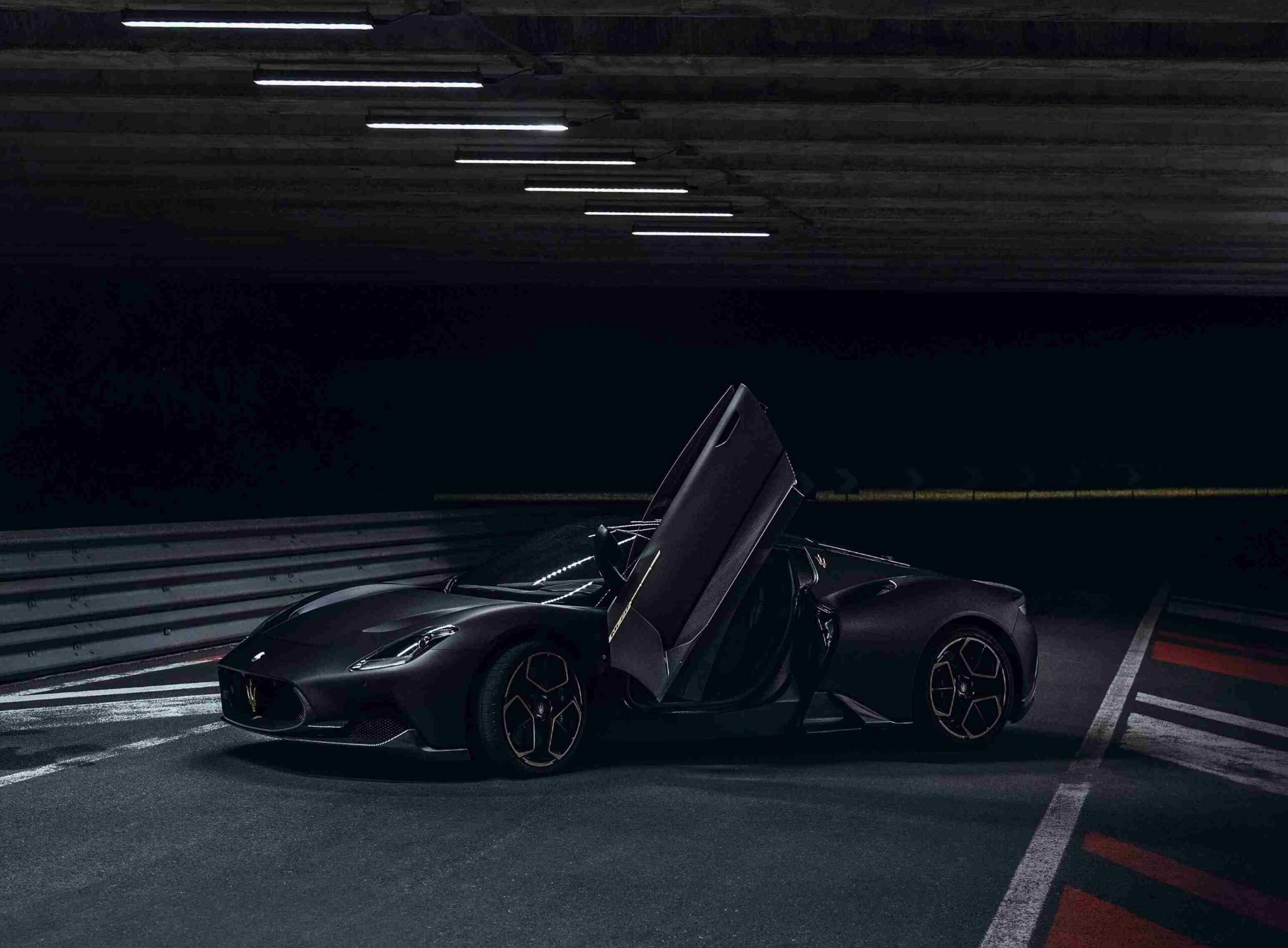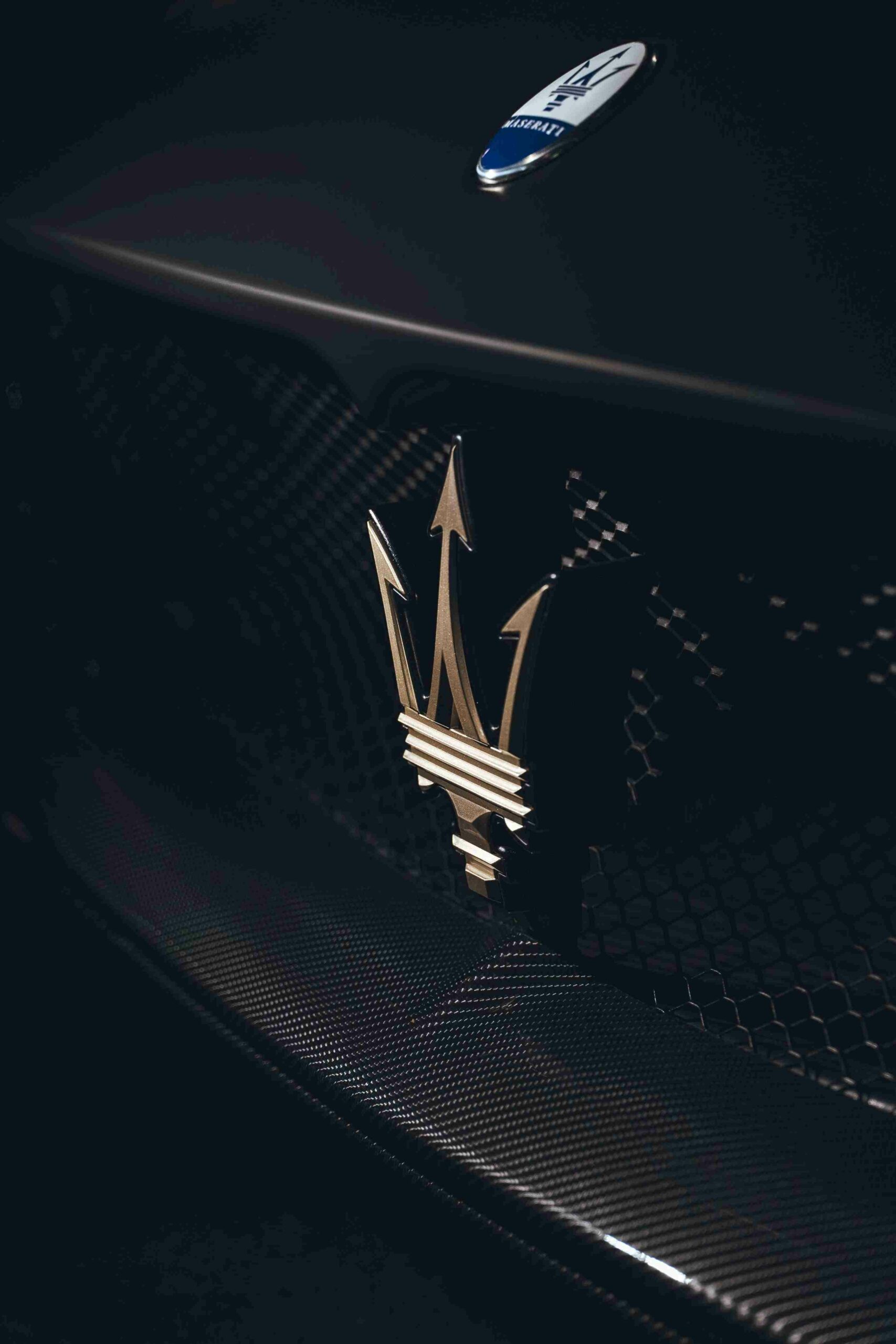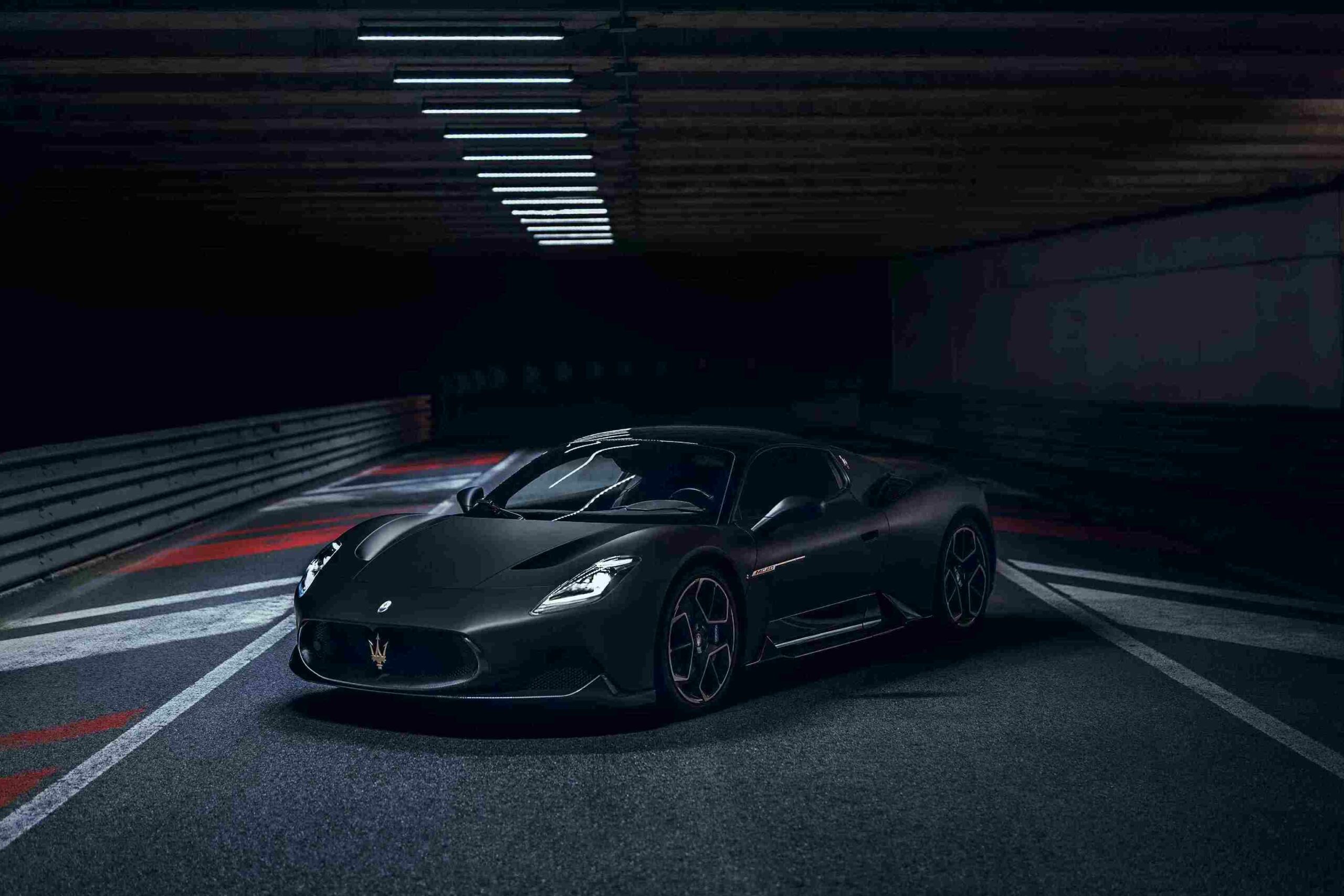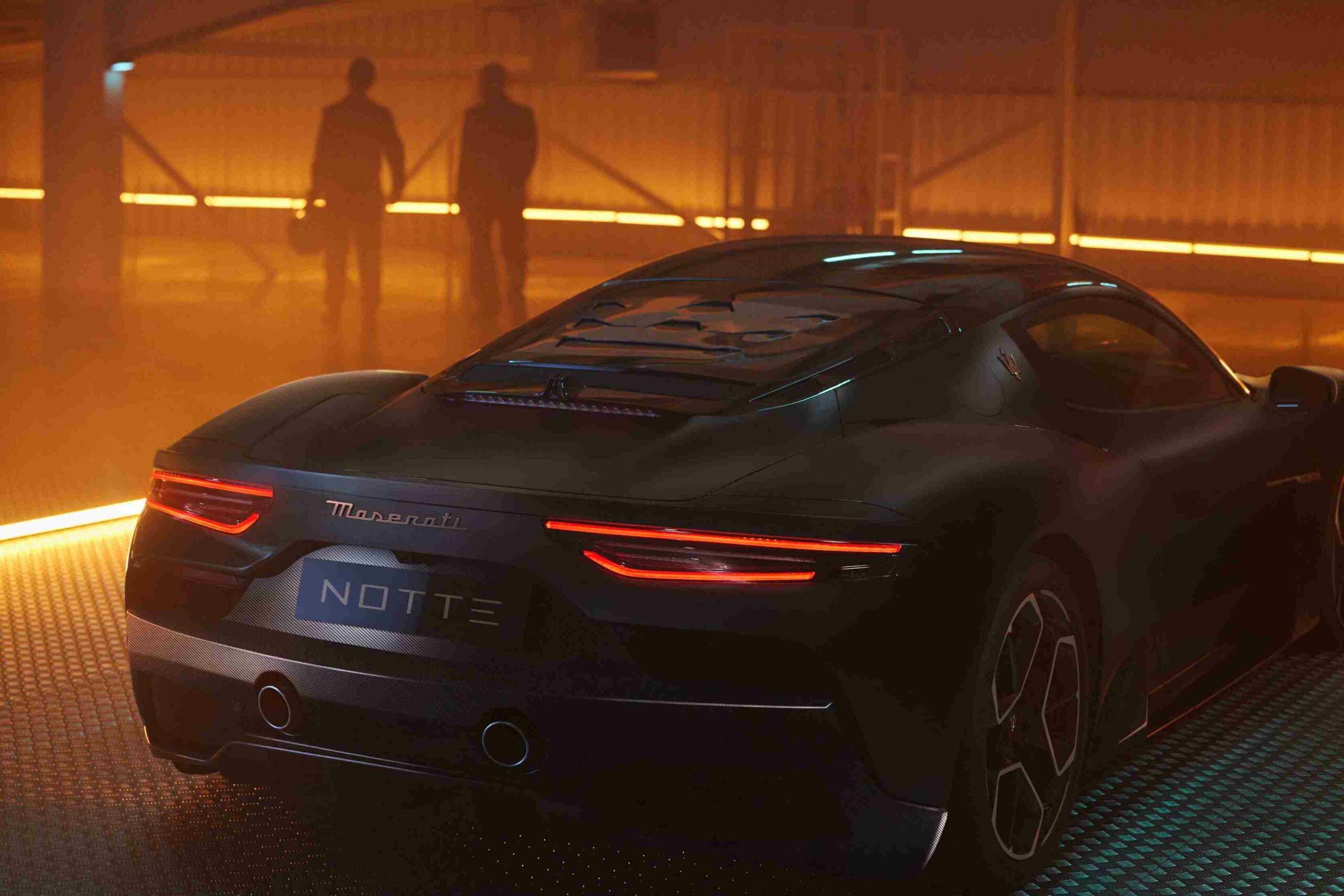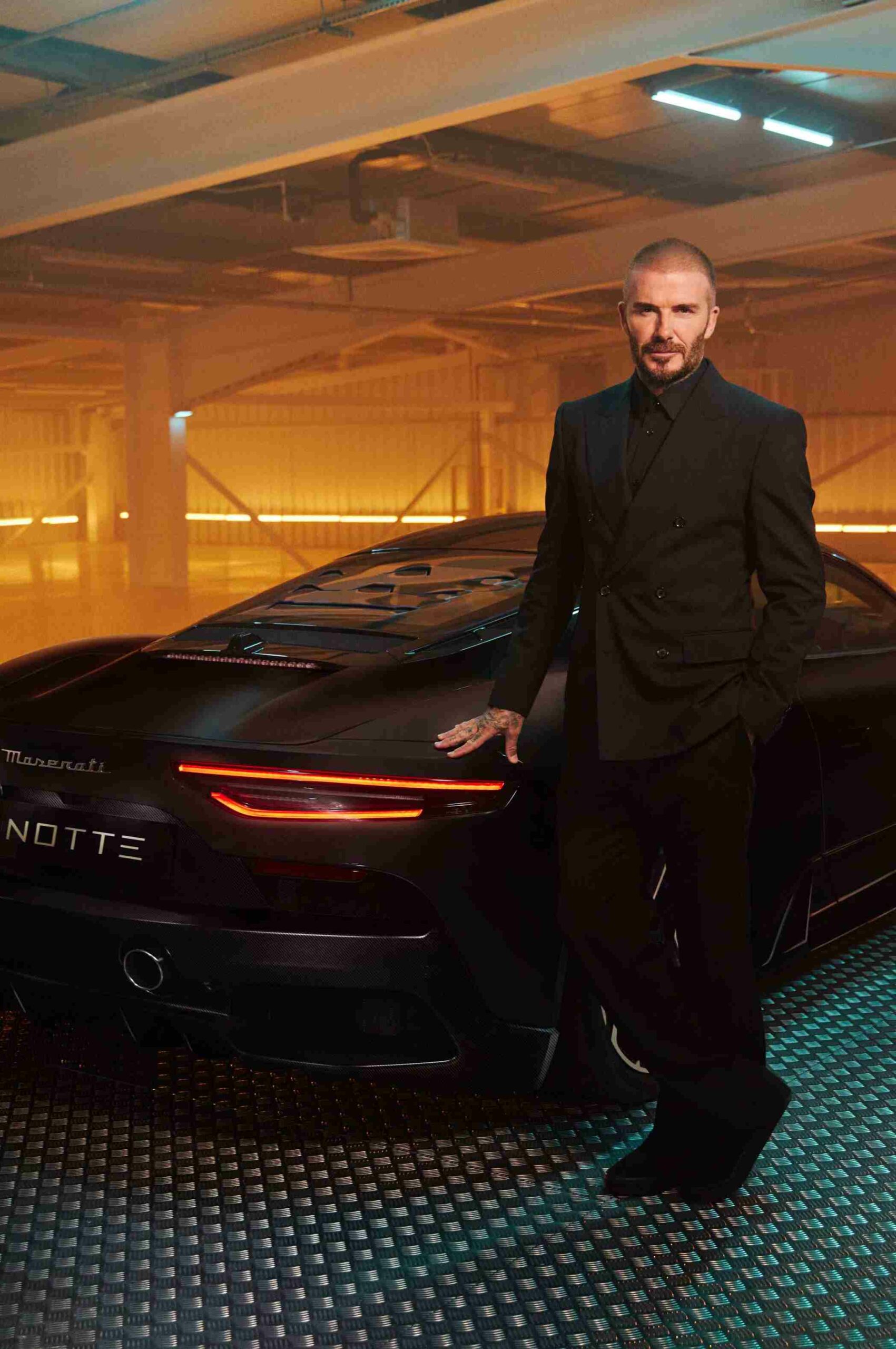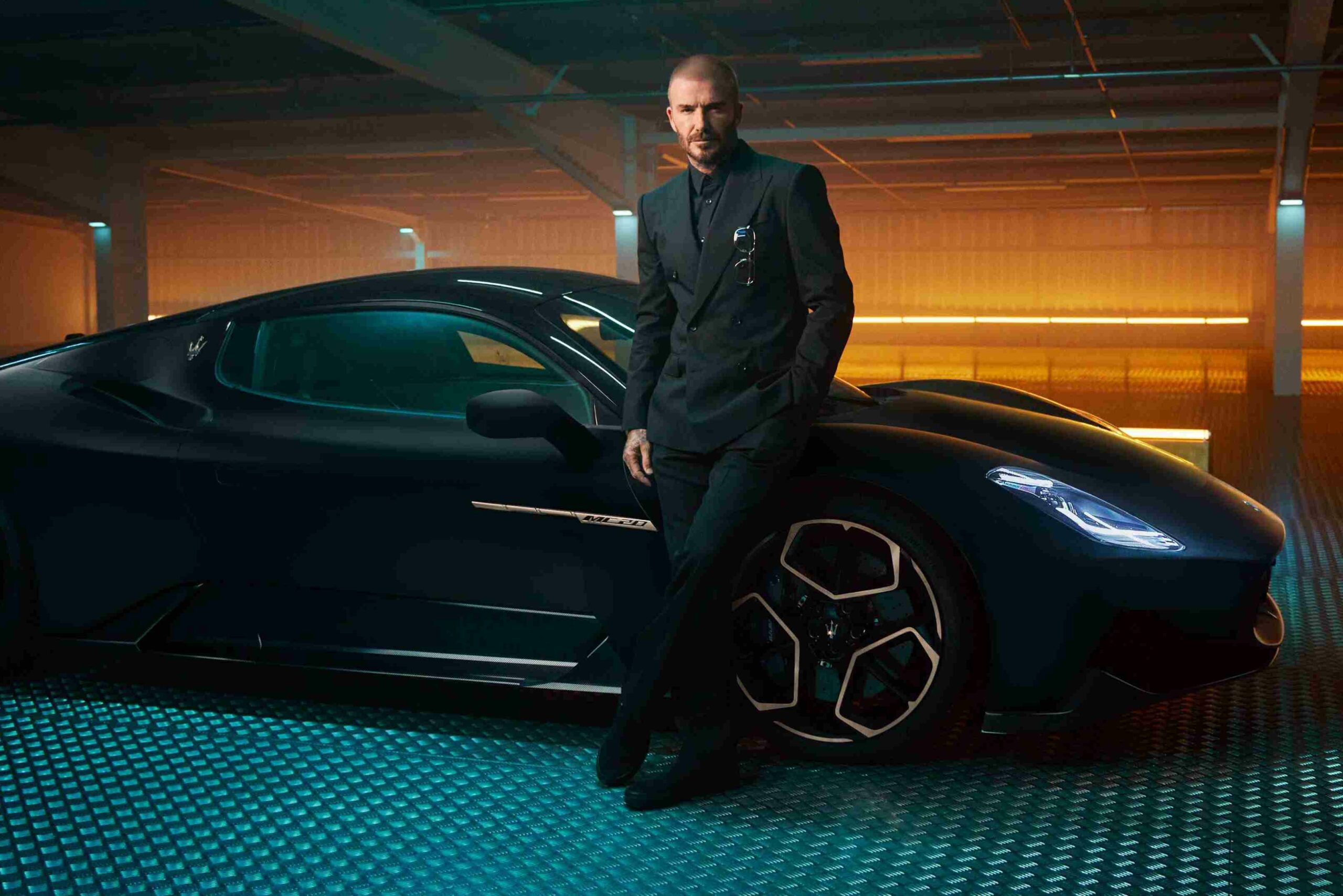 Maserati brings the latest entrant into the world of high-octane luxury. The Modena carmaker, renowned for its audacious designs and relentless pursuit of speed, unveiled its latest limited edition supercar, the MC20 Notte. With only 50 units available globally, the MC20 Notte embodies the enigmatic allure of the night, boasting a design that reflects the mystique of darkness and the raw power of Maserati's racing heritage.
Masterminded in collaboration with former GT1 world champion Andrea Bertolini, the MC20 Notte commands attention with its striking matte 'nero essenza' bodywork, glossy black roof, carbon fiber detailing, 20" matte blackbird cage wheels with matte white golden accents, and black brake calipers.
Inside the MC20 Notte cockpit, you'll find plush 6-way power sport seats in Alcantara black/gray, with vibrant yellow detail stitching, the iconic Trident emblem on the headrests, Alcantara sport steering wheel with carbon fiber inserts, and a unique metal plate on the rear cabin wall, between the two seats, that identifies the car as 'Unda di 50' commemorating its exclusivity.
Beneath its shadow exterior, the MC20 Notte houses the same powerful V6 engine as its predecessor, the Maserati MC20. With a 3.0-liter displacement, an 11:1 compression ratio, and 630 horsepower.

To celebrate the launch of the Maserati MC20 Notte Edition, global brand ambassador and MC20 enthusiast David Beckham and Andrea Bertolini starred in a short film featuring the limited edition MC20.Maserati enthusiasts and supercar collectors worldwide can lay claim to their own piece of the MC20 Notte legend. While Maserati plans to build just 50 examples of the MC20 Notte, which will be available in all regions, no price has been revealed as of writing. But we can be sure that it will cost more than the base supercar's usual $217,000 starting price.
For more information, please visit the official Maserati Website. In the meantime, swipe through images of Maserati's latest.