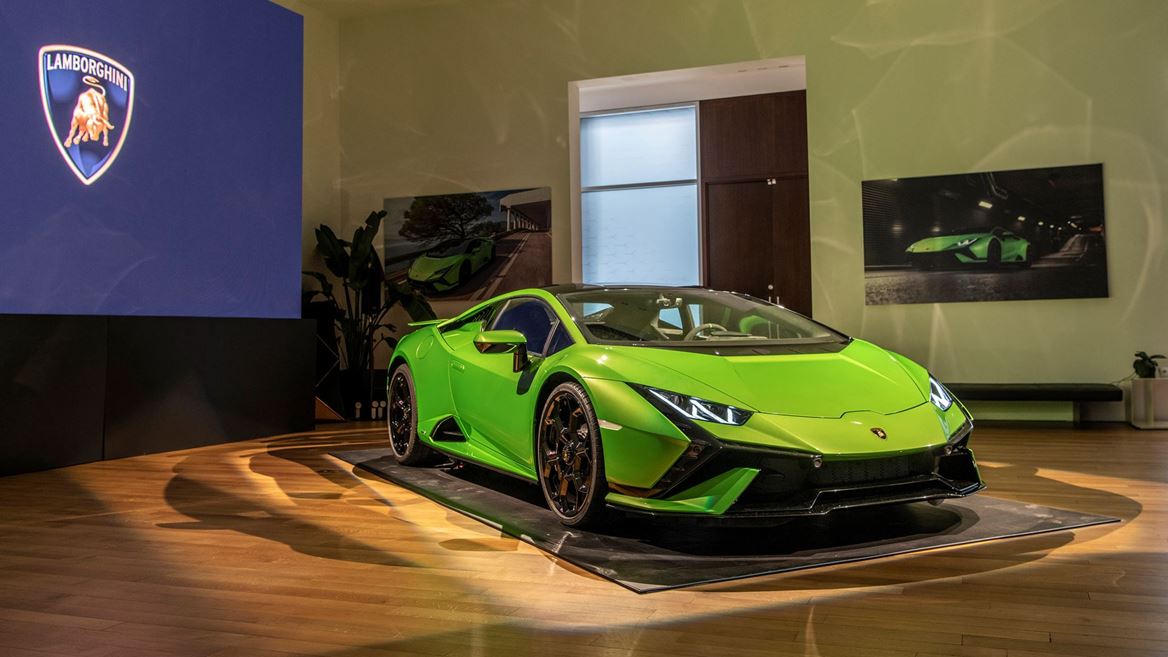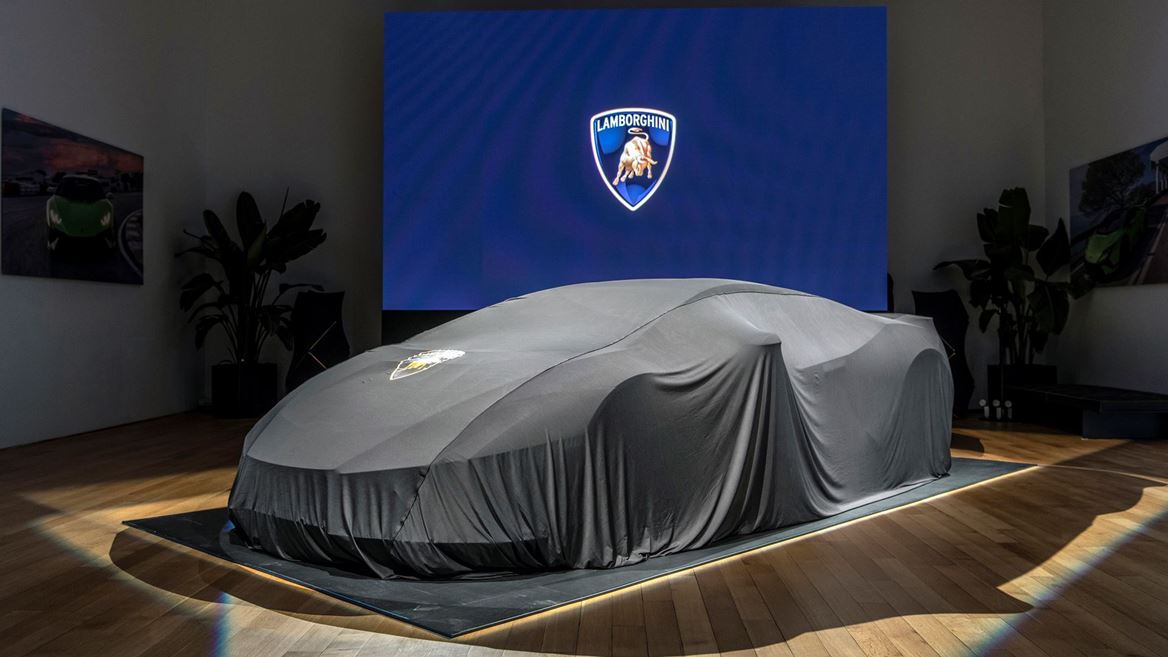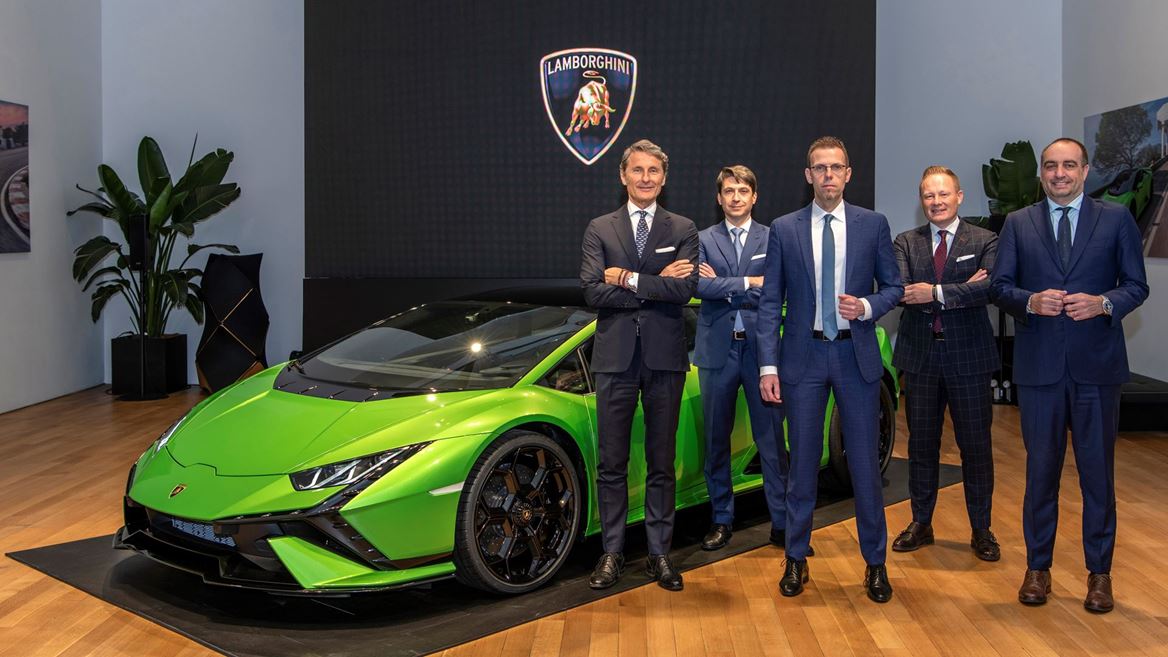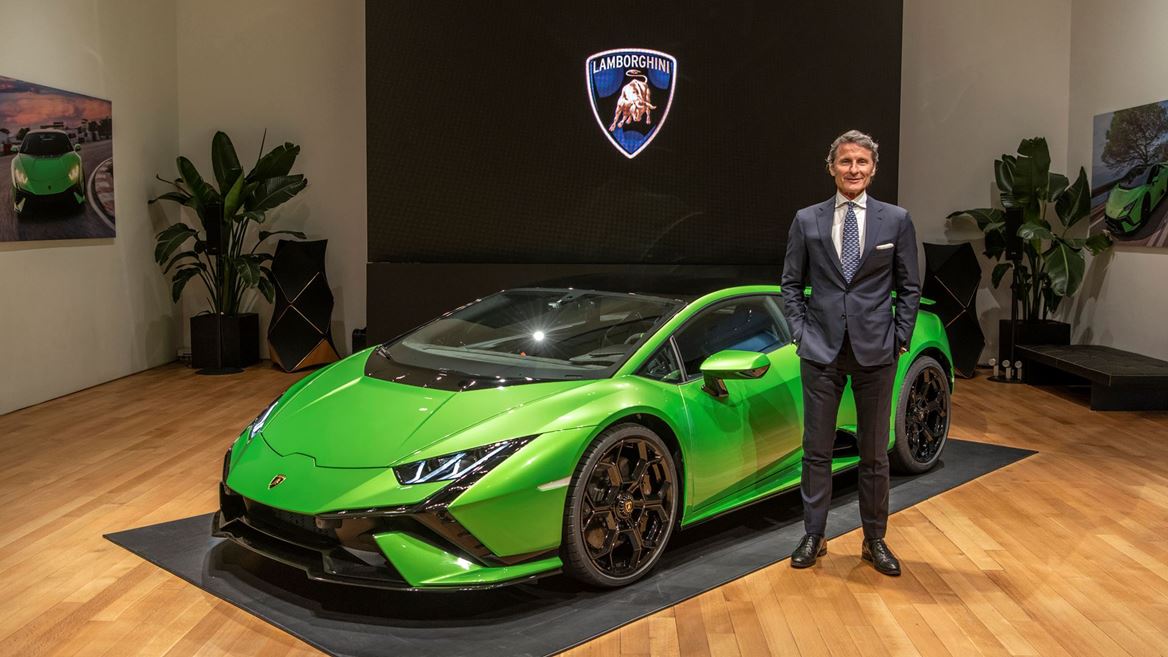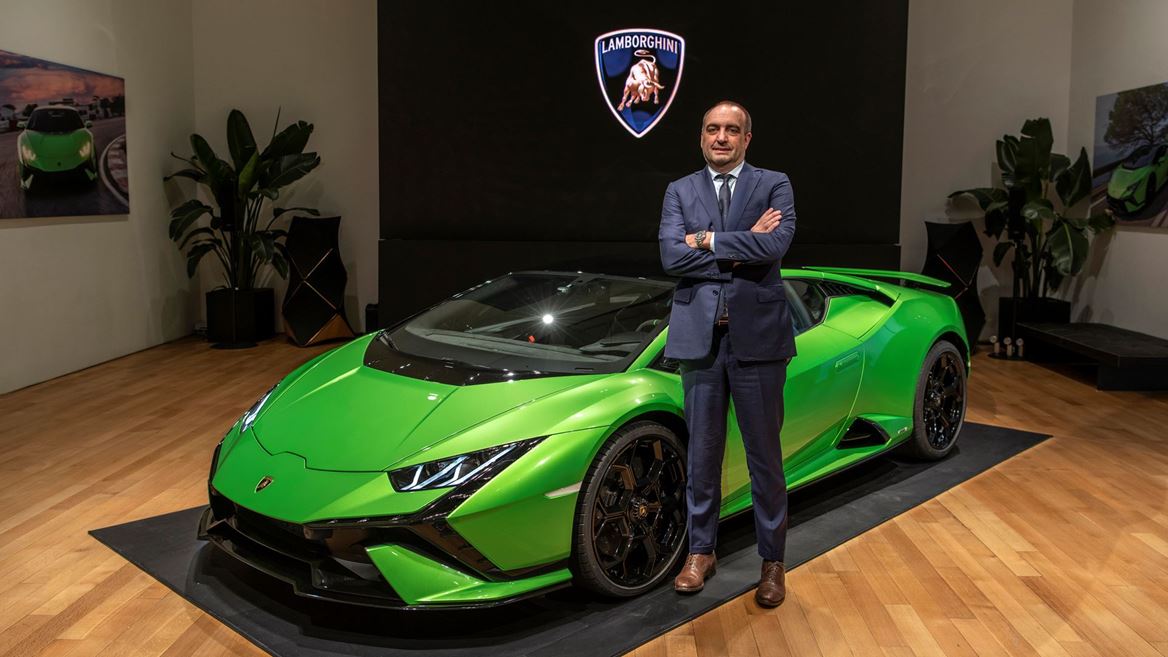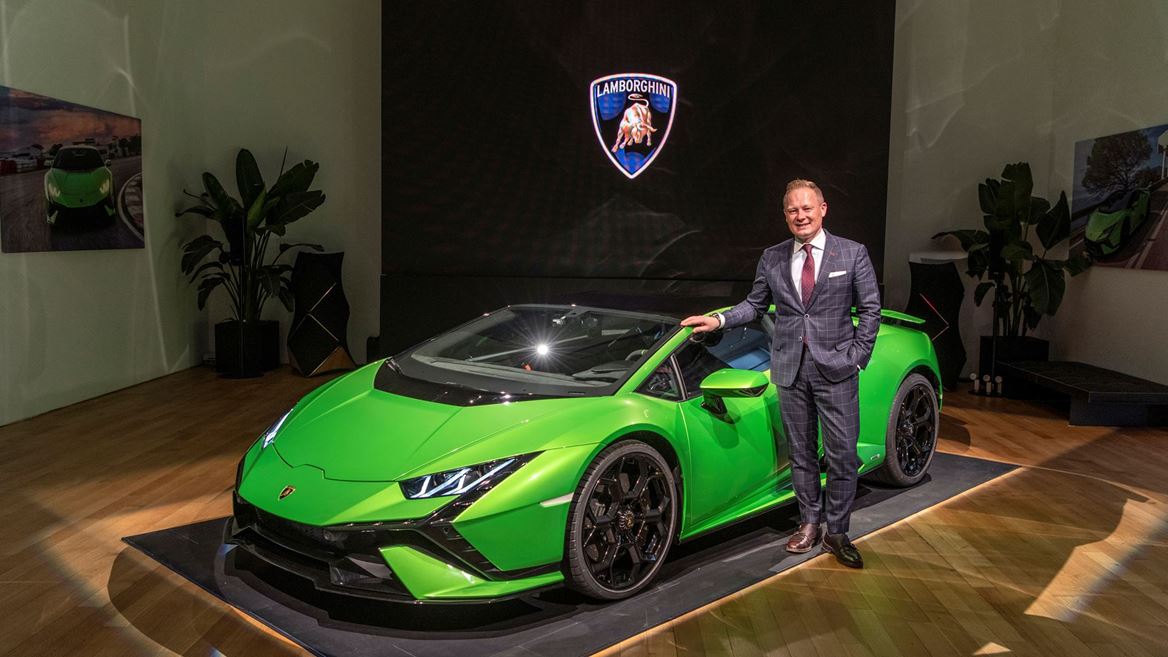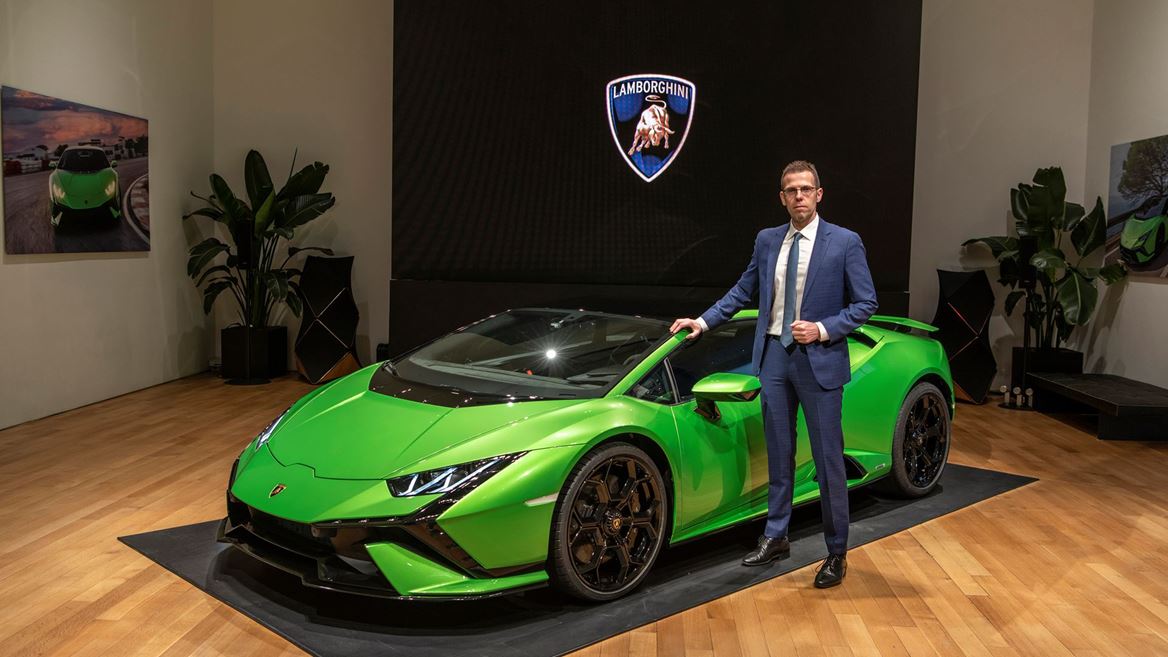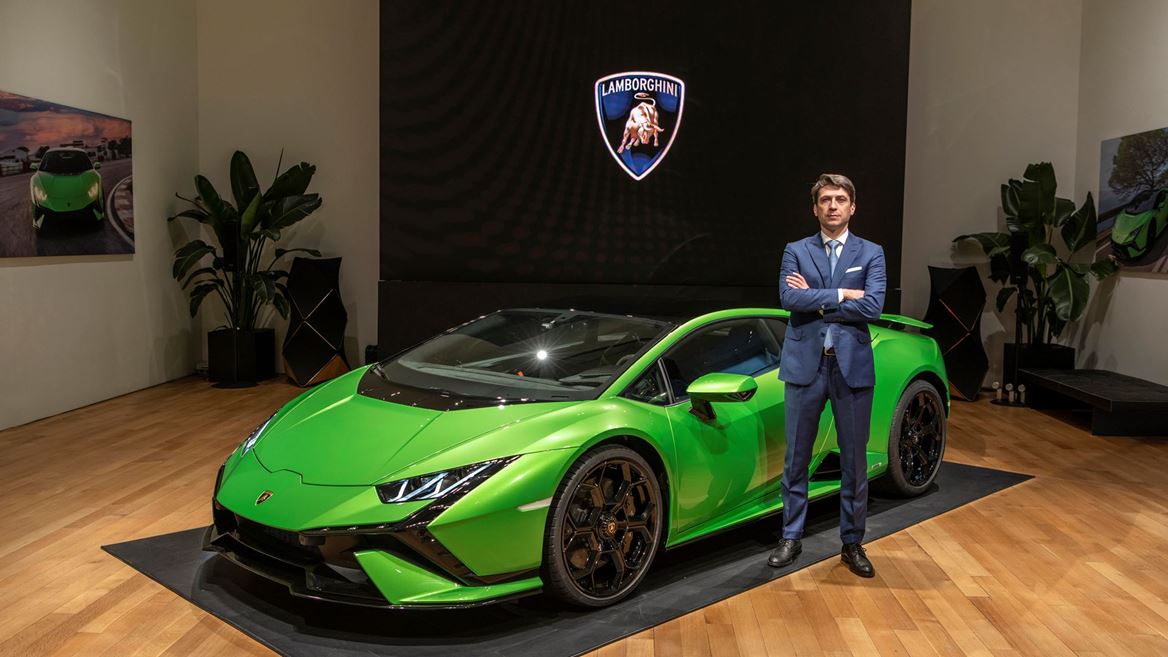 With the Huracán Tecnica, Lamborghini has introduced their latest rear-wheel drive V10 supercar. Perfect for drivers on both road and track, the Huracán Tecnica is an upgraded version of the Huracan Evo with directing steering, four-wheel steering, and better aero. Power comes from a 5.2L engine that churns out 640 CV power to produce 565 Nm of torque at 6,500 rpm. Its rear downforce increased by 35%, and the drag went down 20%. The Italian bull's latest supercar can accelerate from 0 to 60mph in just 3.2 seconds and integrates with the Lamborghini Dinamica Veicolo Integrata system to get feed-forward pre-control in virtually real-time.
The Tecnica features three different drive modes — Strada, Sport, and Corsa — calibrated to offer a highly differentiated response to every specific environment. Strada provides stability and maneuverability with torque vectoring and P-TCS. Sport maximizes the rear-wheel steering's enhanced oversteer and the seven-speed gearbox. Lastly, Corsa brings in optimized track-oriented throttle response and maximum precision and agility from the torque vectoring and P-TCS. 
Italian luxury car manufacturer has combined muscular shoulders with a lightweight, fully carbon fiber hood to create a design that screams iconic super sports lifestyle and track-focused machine – bringing in lightweight engineering and aerodynamic efficiency. Its bumper has an optimized air inlet and features Terzo Millennio's black Ypsilon design with an air curtain, a first for a Huracán. The Ypsilon accent covers the flank up to the side air intake. The rear is shaped to include a vertical rear glass window for visibility. It sits on 20-inch Damiso diamond-cut wheels inspired by the Lamborghini Vision GT and Bridgestone Potenza Sport tires.
Looking into the cabin, drivers will be able to customize their Huracán Tecnica with virtually unlimited color and trim options together with the Ad Personam program. The height-adjustable sports seats also provide an immersive yet bespoke experience. 
Lamborghini has redesigned the HMI interface exclusively for the Tecnica, adding an arc in front of the pilot that showcases LDVI functions in real-time display with connectivity to Apple CarPlay, Android Auto, and Amazon Alexa.
The vehicle is not yet offered for sale. Watch out for more information in the coming weeks.