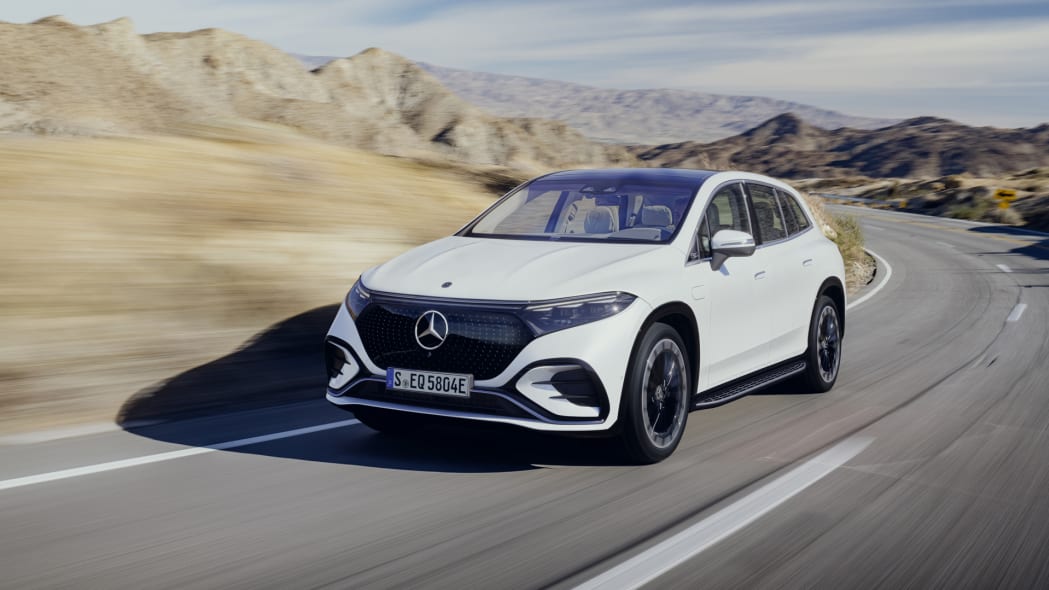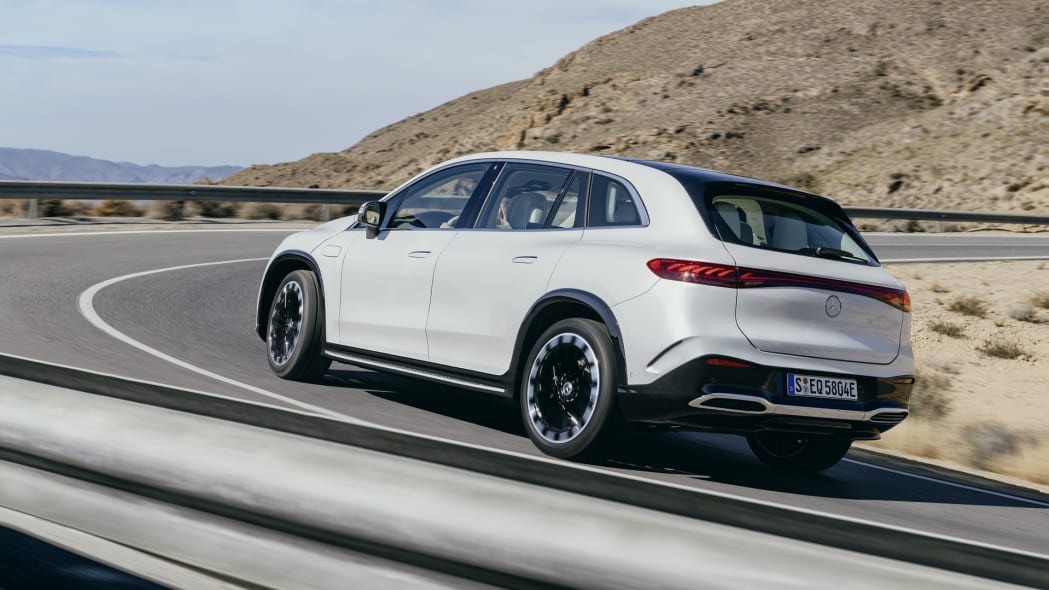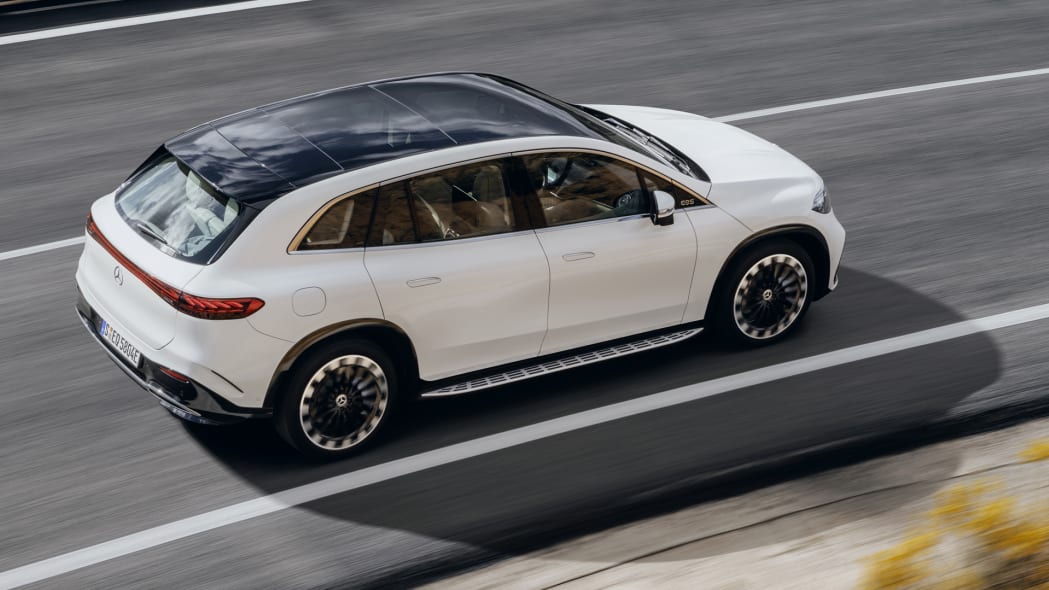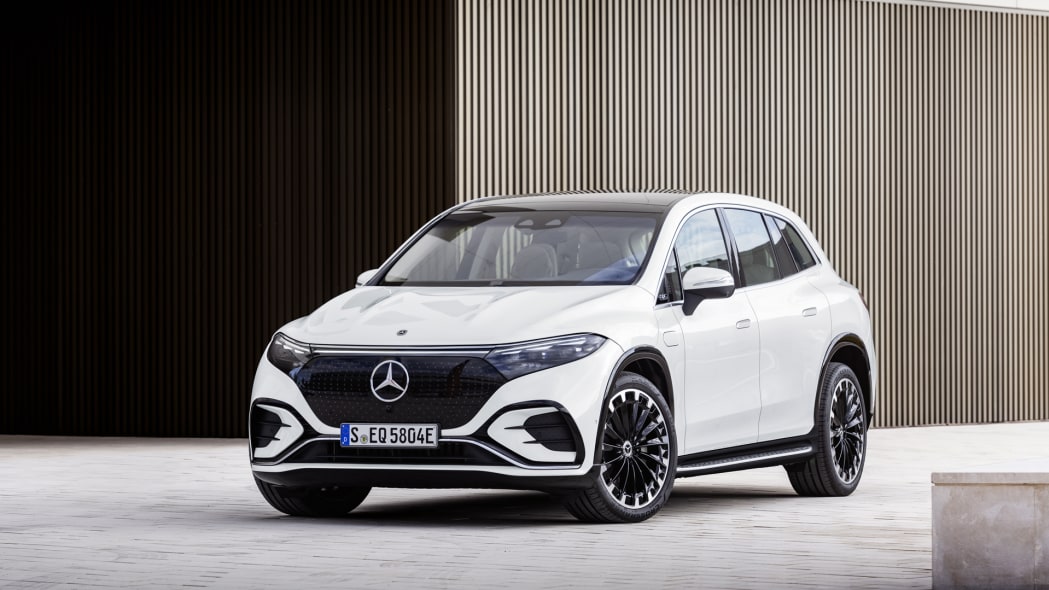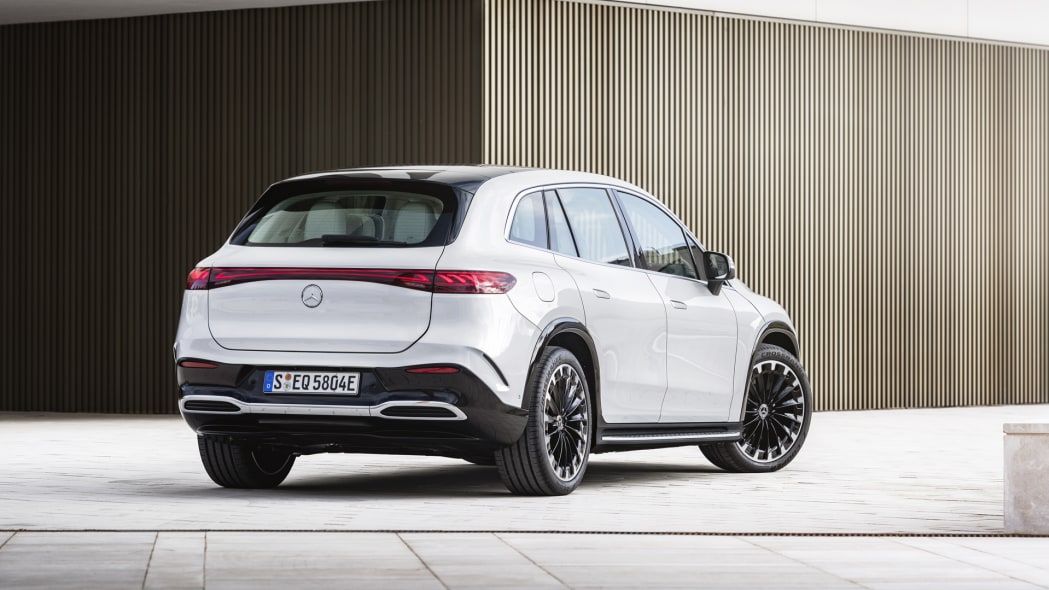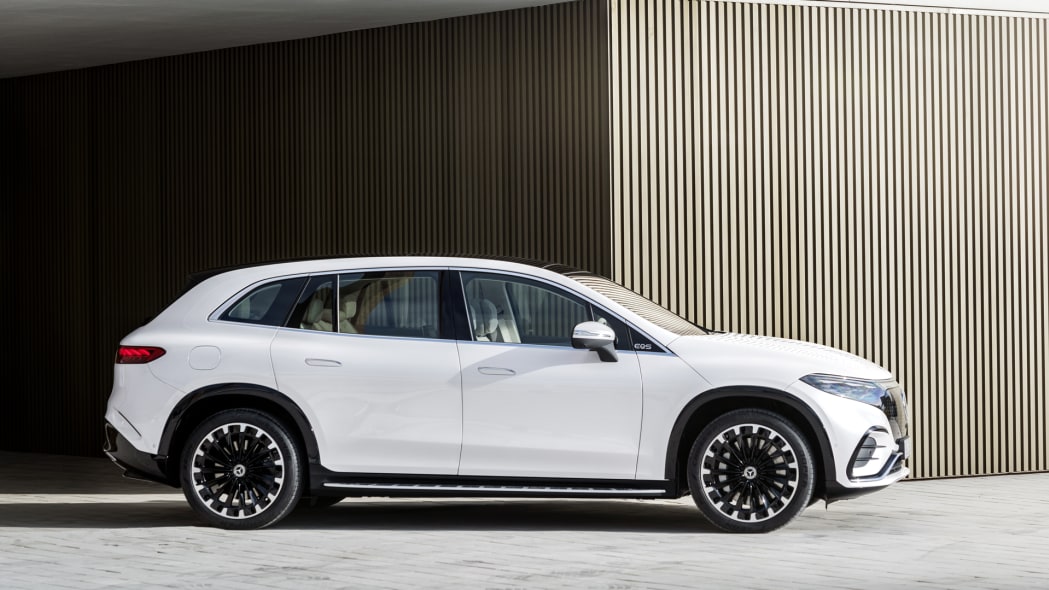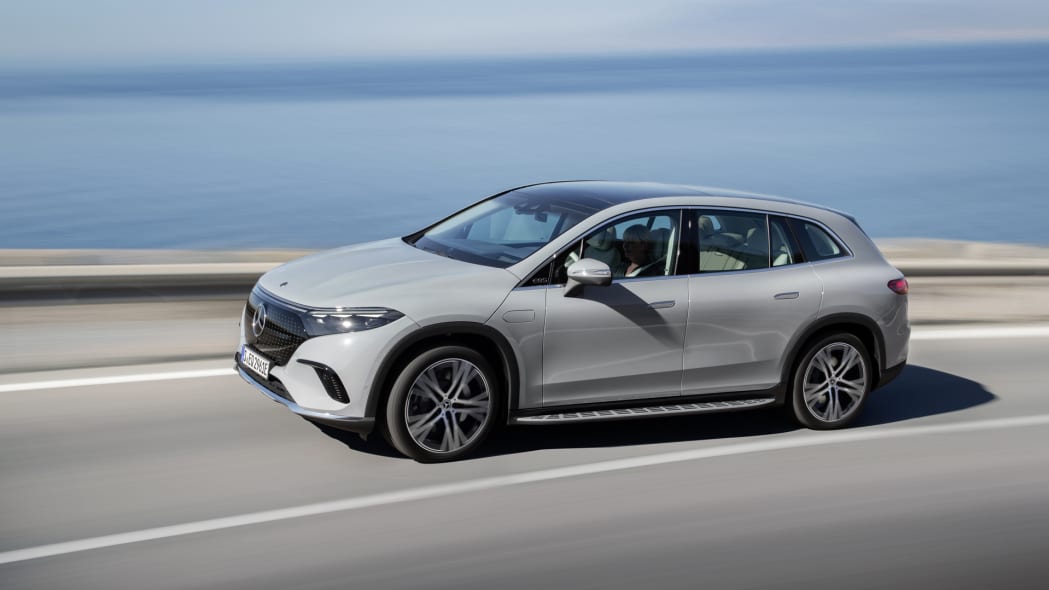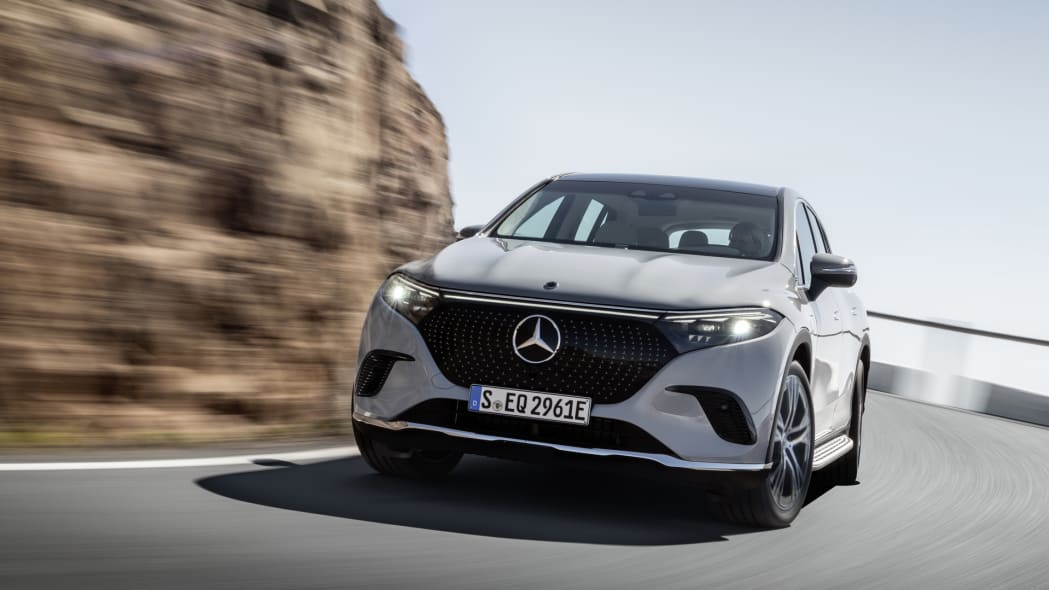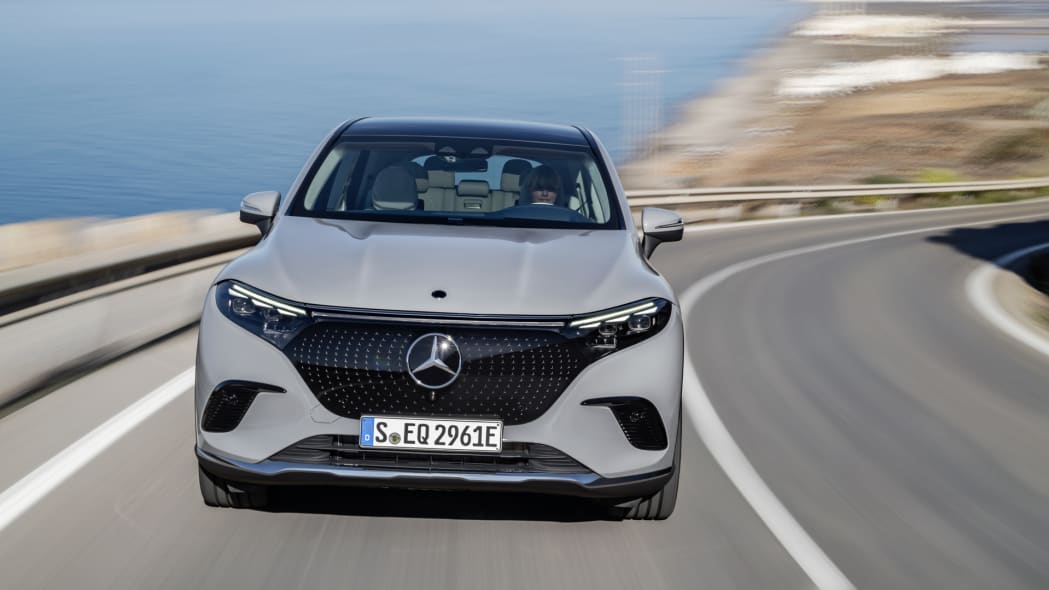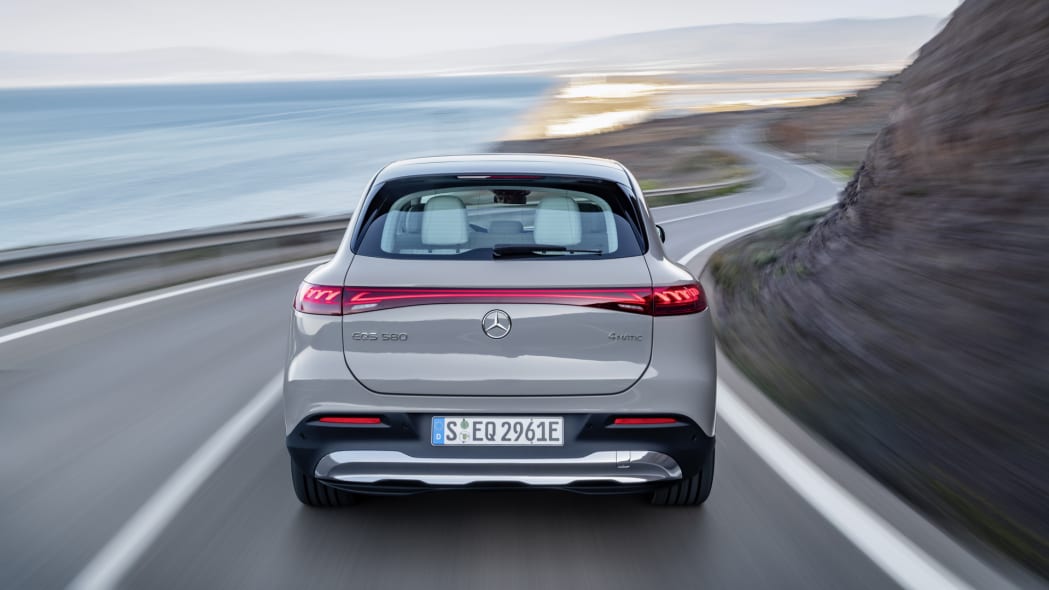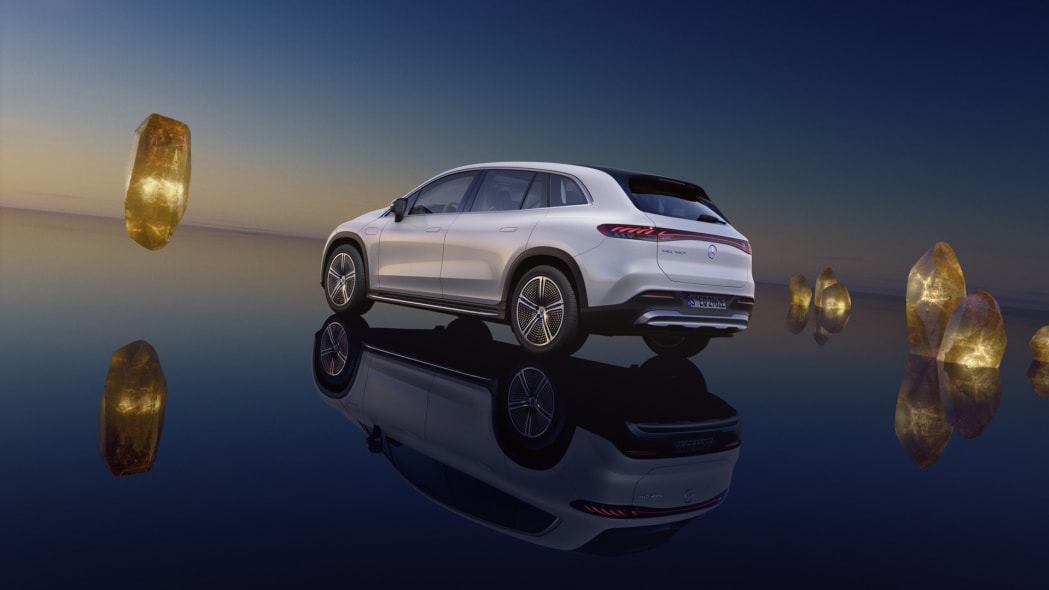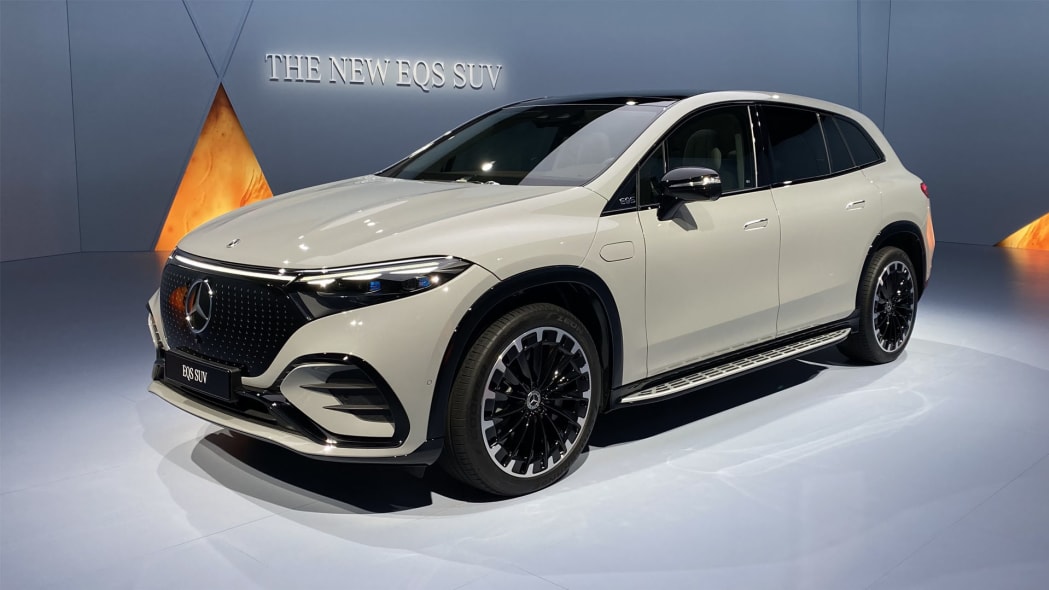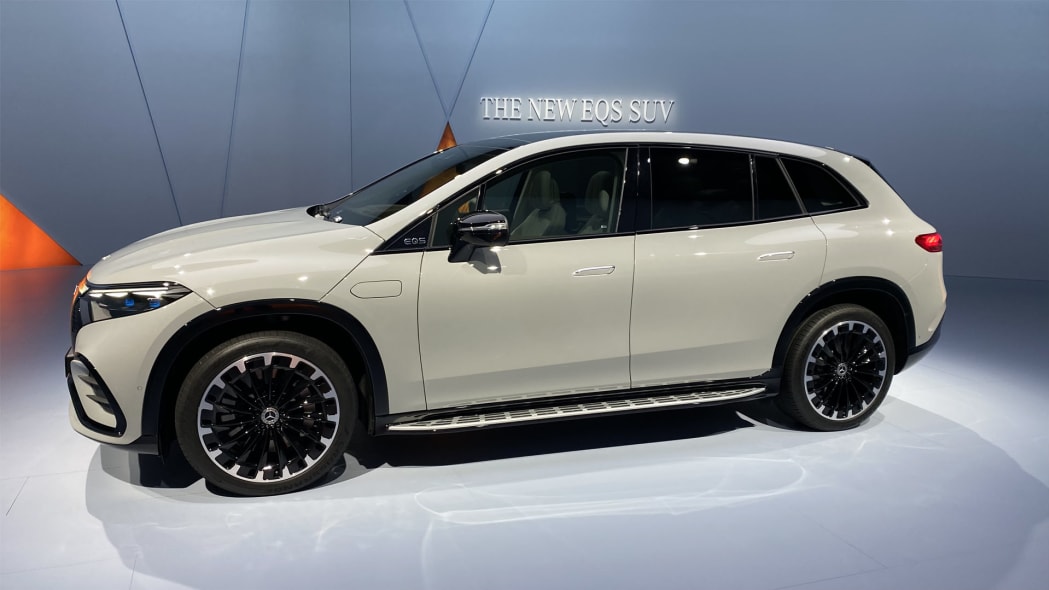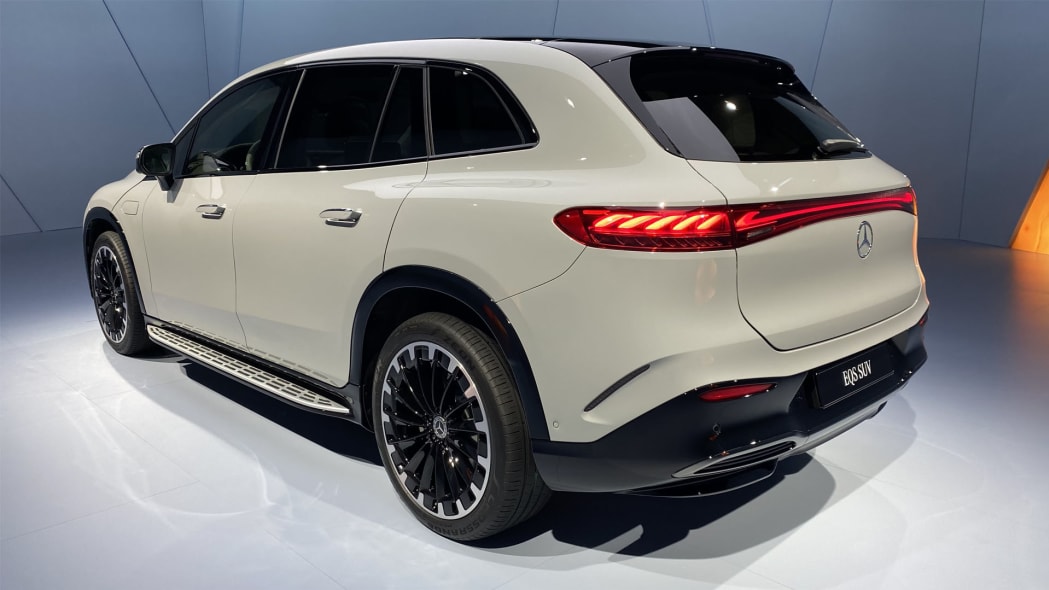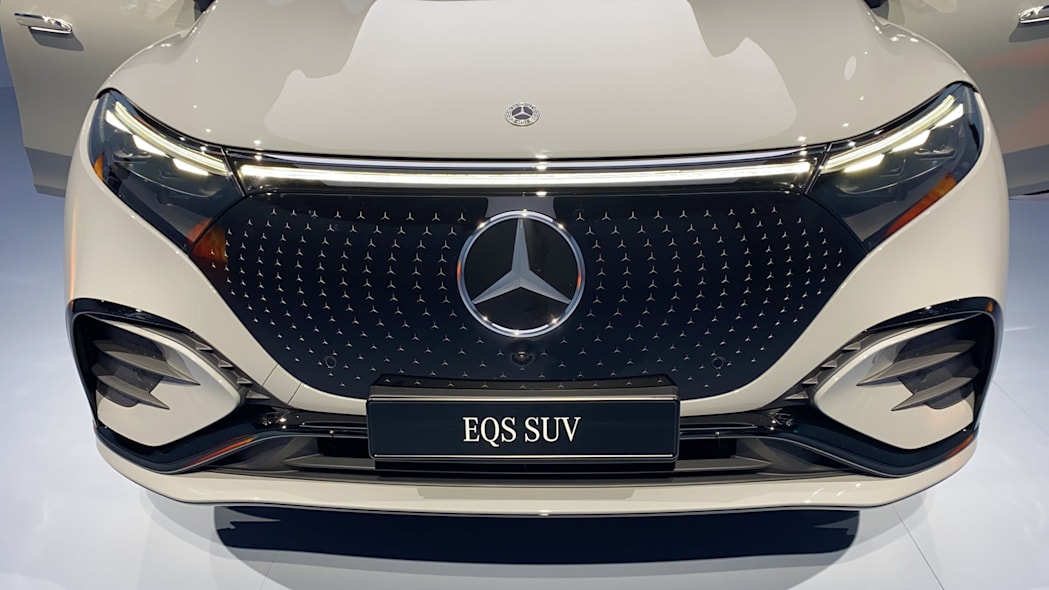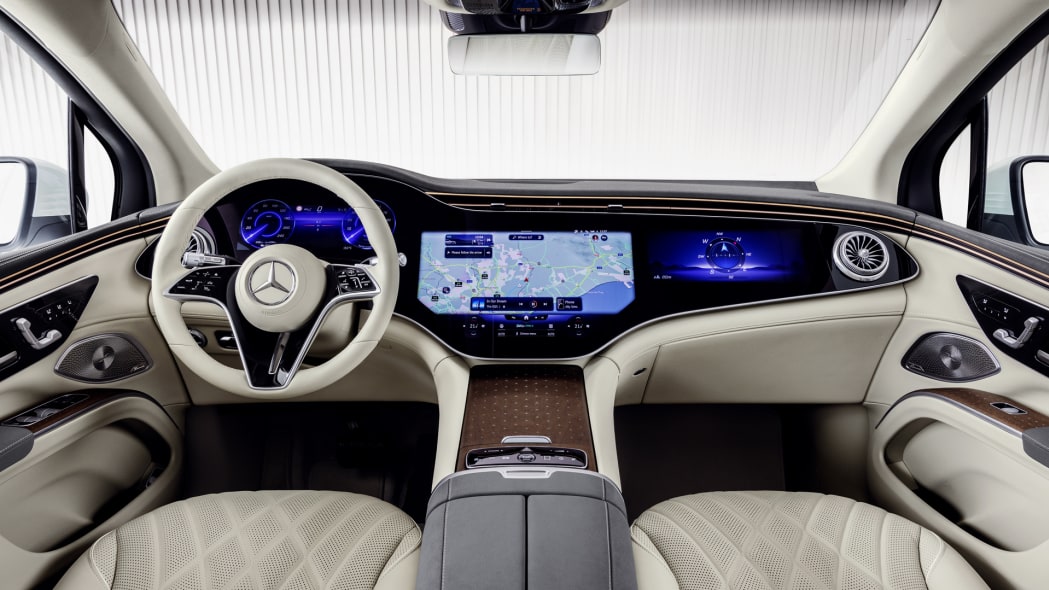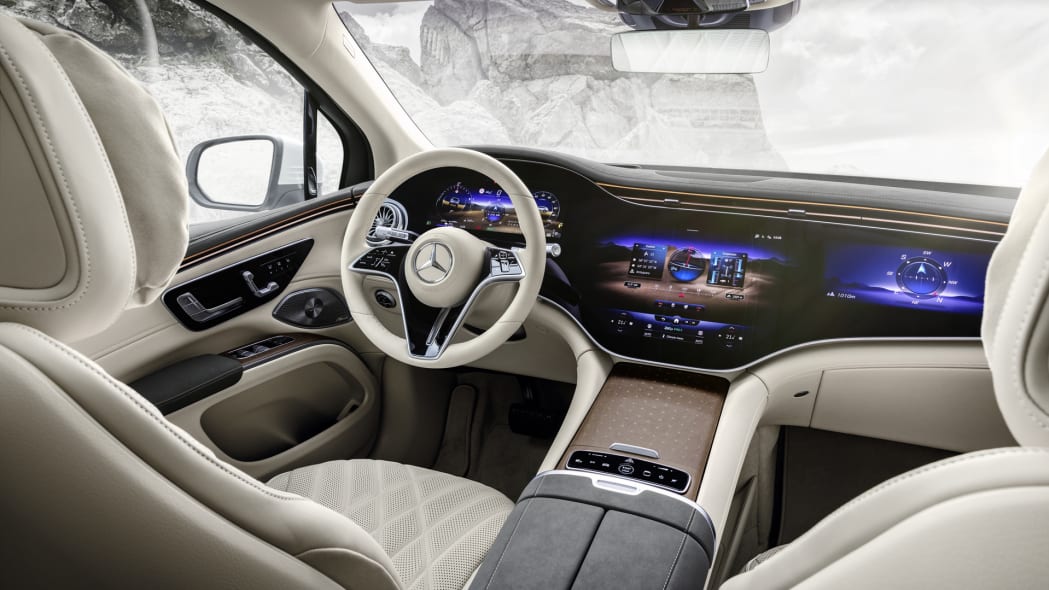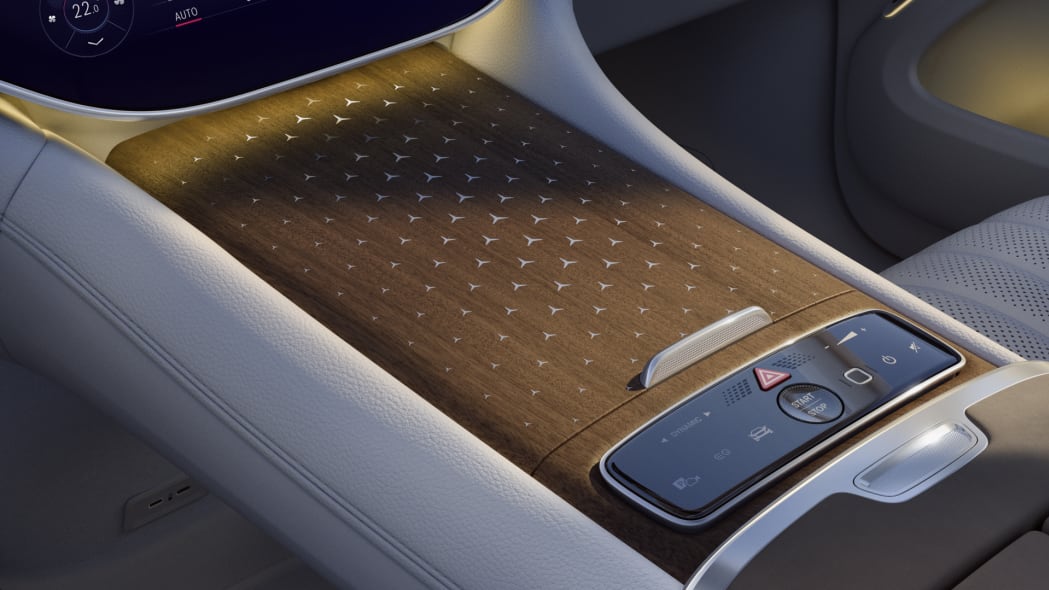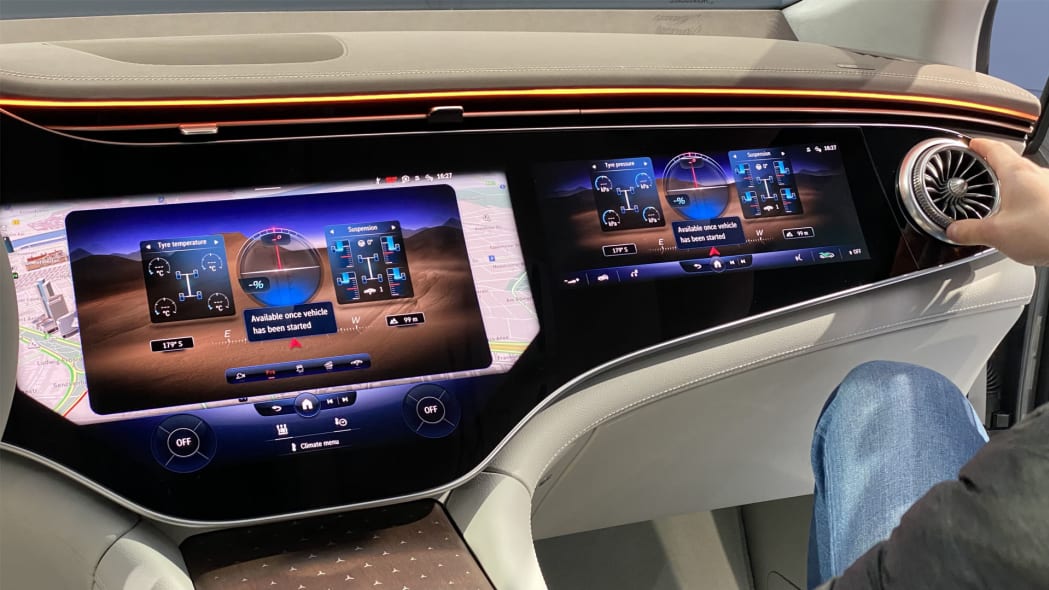 The Mercedes Benz all-electric EQ sub-brand introduces the EQS SUV. It will be the first SUV utilizing the brand's new EPA-2 platform which is used in the EQS luxury sedan. The platform will also be utilized in the upcoming EQE sedan and EQE SUV.
The launch will showcase two versions of the utility vehicle. The EQS 450+ SUV with an electric motor on the rear axle and the EQS 580 4MATIC SUV with motors on each axle, churning out 355-HP with 419 lb-ft of torque and 536-HP and 633 lb-ft, respectively.
The German auto manufacturer says official EPA numbers for the US will be revealed this year. However, it is confirmed that DC fast-charging up to 200-kW is available at the right charging stations. Drivers will have two years of free charging at Electrify America stations with the Mercedes me Charge service. The EQS SUV carries a 107.8-kWh battery pack with an expected range of 373 miles on Europe's WLTP test cycle.
From the outside, we can see the "one-bow design" adjusted for the shape of the SUV and a standard panoramic sunroof. The vehicle looks smaller due to the proportions used. As for its improved aerodynamics, it sports two-tone running boards on each side and a flat undercarriage extended by a rear diffuser. The vehicle has a 126.4-inch wheelbase. Comparable with the EQS and the EQE sedan, it has the same helix spiral in the rear taillights plus wheels that can turn up to 10 degrees. Active safety and air suspension technology will also be added.
Its interior shows its similarities with the EQS sedan, welcoming drivers with the instrument panel and Hyperscreen that has a 56-inch curved glass surface over three screens. Passengers, as many as seven, are greeted with a screen that is able to play moving images while the car is in motion. But not to fret, the brand has included precise eye-tracking software as a safety feature that has an alertness warning system for drivers looking over the screen.
Something to look forward to is the doors with an electronic locking mechanism that can be opened at any angle. The first EQS SUVs will have the standard notches in the door hinges but Mercedes representatives mentioned the upgrade for future models.
The all-electric EQS SUV will be produced at the Mercedes plant in Tuscaloosa, Alabama, using a "completely CO2-neutral way" starting Summer 2022. It is set to go on sale in the US before any other market.