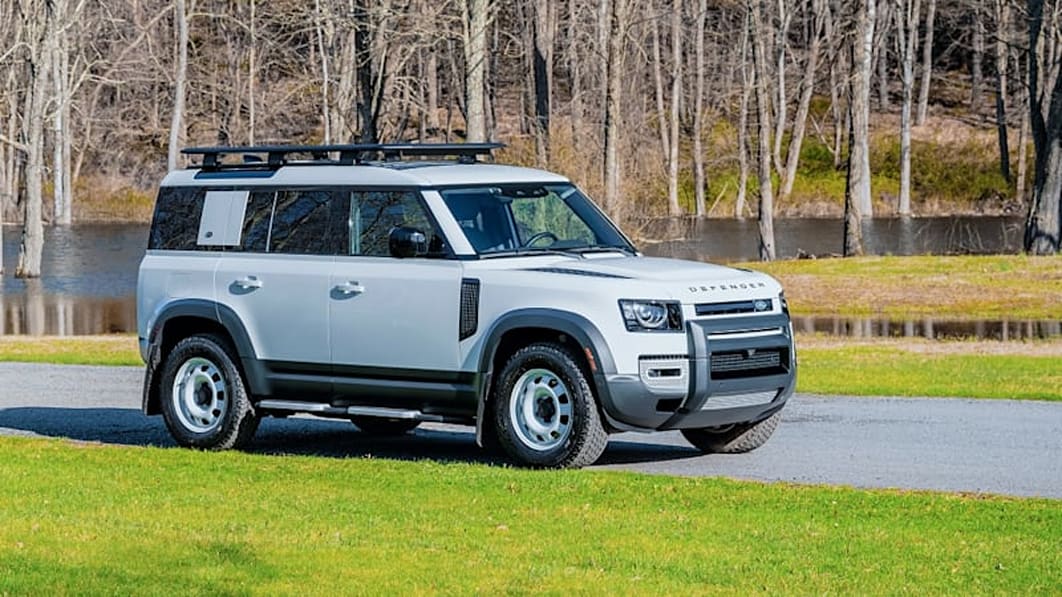 Land Rover Defender Celebrates Its 30th Anniversary With Reimagined 1993 Defender 110
Land Rover will be releasing a 30th Anniversary Edition of their new Defender to commemorate the release of the original Land Rover Defender back in 1993. The first-generation Defender 110s were presented with white wheels, inspiring the exclusive Fuji White 30th Anniversary Edition sitting on white 18-inch steel wheels. 
Looking into its appearance, Land Rover added a sliding panoramic roof, LED headlights, a deployable ladder on the driver's side, wheel arch flares, and the classic-style emblem on the rear door. The standard Cold Climate, Black Exterior, Tow, and Off-Road packs are available. Inside, it has a three-zone climate control system and a heated steering wheel.
The limited-edition model has an eight-speed automatic transmission powered by a turbocharged 2.0-liter four-cylinder engine that churns out 296-HP and 295 lb-ft of torque. This is an upgrade from the 1993 Defender's five-speed manual transmission run by a 3.9-liter V8 that delivers 180-HP and 227 lb-ft of torque.
Only 500 units of the Defender 30th Anniversary Edition will be built for the American market, honoring the 500 units of the 1993 Defender 110 modified to meet US regulations. Pricing starts at $75,000.