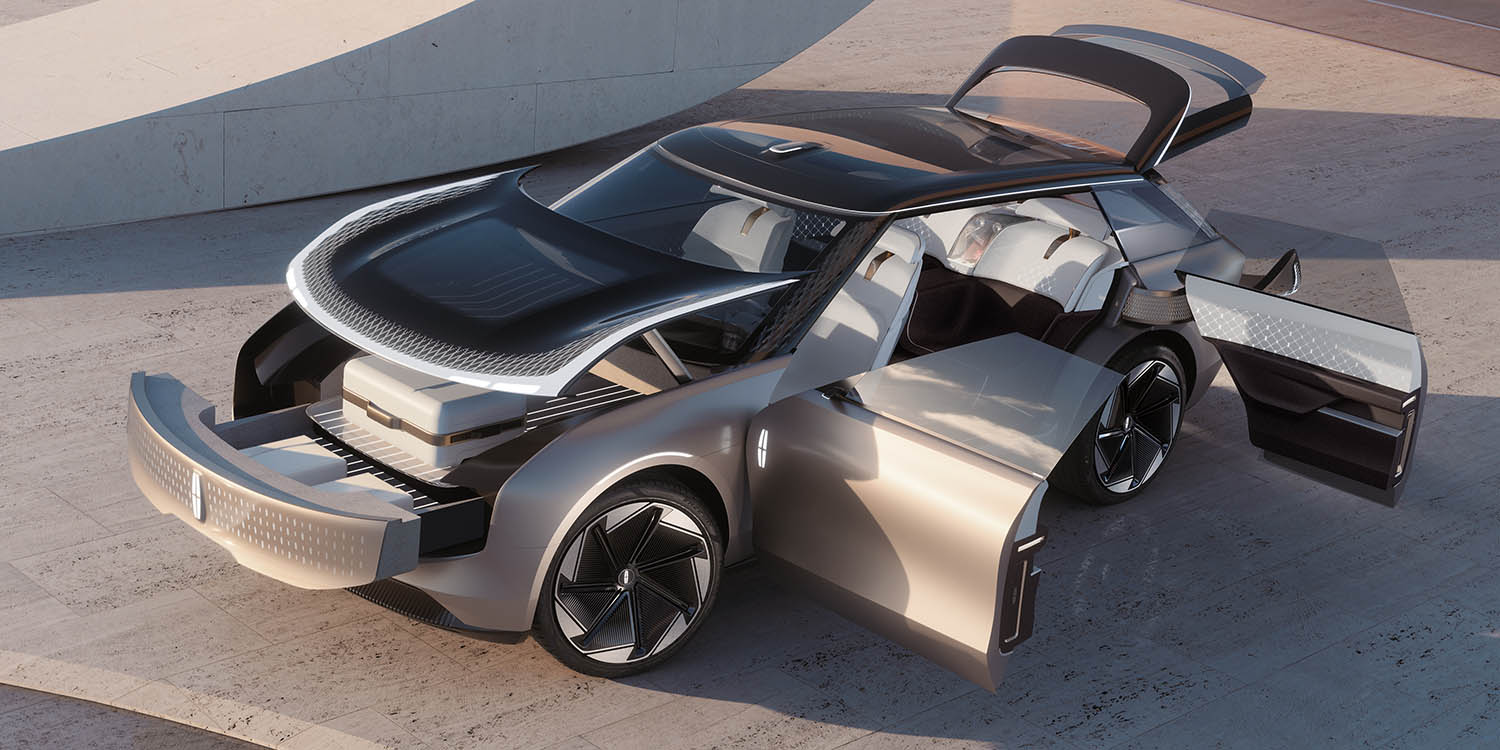 Lincoln has introduced the Lincoln Star Concept, an electric vehicle utilizing the brand's Quiet Flight DNA. It features an aerodynamic silhouette, which creates an immersive experience for drivers, accompanied by thoughtful lights, displays, scents, and sounds.
Designers have incorporated light into the car using modern strategies and integrating it into the Lincoln Embrace welcome sequence. Showcasing backlit doors, illuminated crystallines, and a fascia that lights up to greet the driver and passengers.
The vehicle is also home to clever technological advances with the next-gen Lincoln Intelligence System that enables vehicle-to-vehicle and infrastructure capabilities, as well as Help Me See and Park for Me driver-assist features. It also possesses the company's rear- and all-wheel-drive flexible battery electric architecture.
In addition, the Lincoln Star Concept aims to be a reimagined sanctuary with its extra-spacious cabin with controls for rejuvenation and a glass beverage chiller for luxurious vibes.
Guided by the design language of the Lincoln Star Concept, the US luxury vehicle manufacturer is set to develop three new all-electric vehicles by 2025, followed by another before the end of 2026.
Lincoln is keen on keeping its current portfolio relevant as it advances toward an electrified future. With the recent releases of the all-new Zephyr in China and the new Navigator in North America, Lincoln recorded its best annual global sales in 21 years with an increase of 7% in 2021 and expects to build on that momentum.
Visit Lincoln.com for more information and updates.