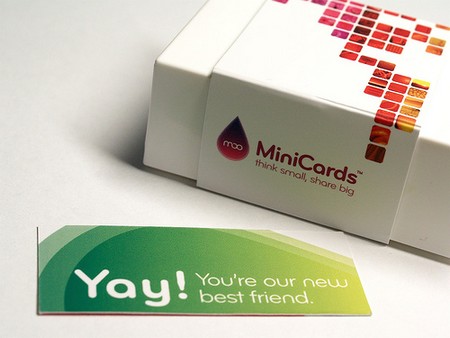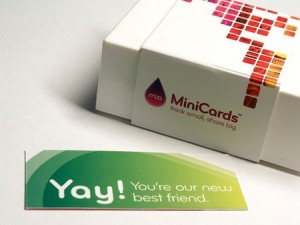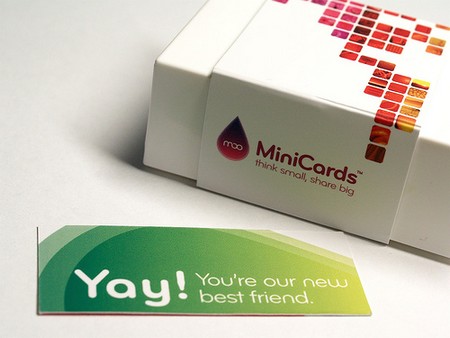 Moo.com is launching full-size business cards after heavy demand from customers.  Card design will still use the same Web-based editor that's been available for Moo's other products, although users will be getting more than twice the size they're used to with Moo's flagship mini cards.
Users can grab up to 50 different photos from popular hosts like Flickr, Facebook, Bebo, and others for the back of the card and get them printed out for $21.99. However, users who sign up for Moo's mailing list can get a whopping 20 percent off.
Along with the conventional stock used for the mini cards, Tree huggers are rejoicing over the fact that there's also going to be a new "green" stock for that's made from 100 percent recycled paper.
Check out the promo video below!