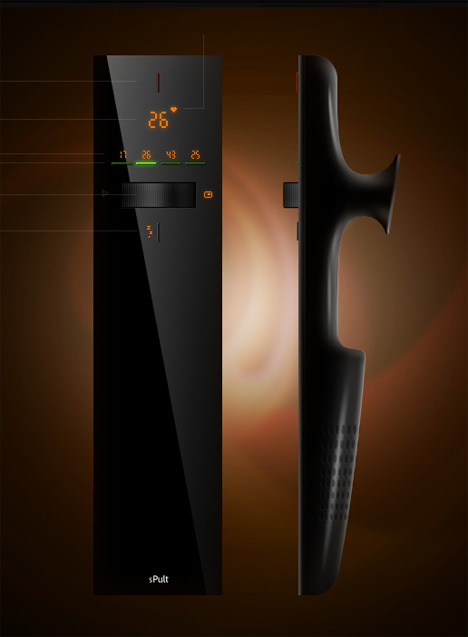 Simple, yet elegant Spult remote control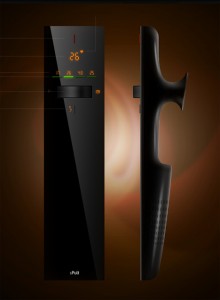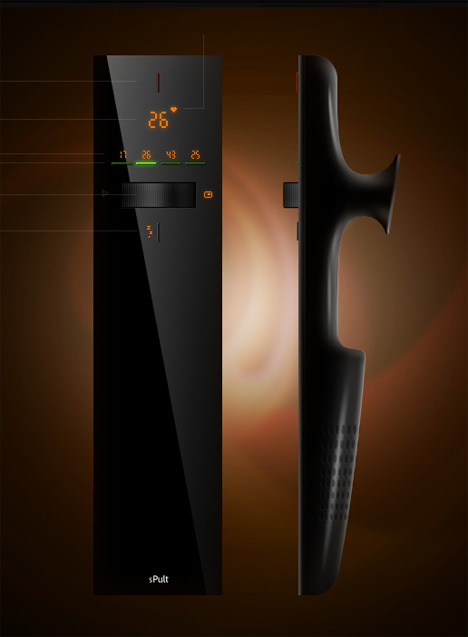 Tired of those "All-in-one" remotes with a 40 buttons, 35 of which you have no idea what they're for?  So are we.  Luckily for us, Yurii Smitana Perfilov has designed the "sPult" remote control.  Inspired by iPod's scroll wheel, this neat package comes with it's own scroll variant for channel surfing with the greatest of ease.
No word yet on when it's going to be released, but we're crossing our fingers and hoping that it's in the very very near future.  Head to Smitana.ru for more info on Yurii and the project.
Source:  DeviantArt