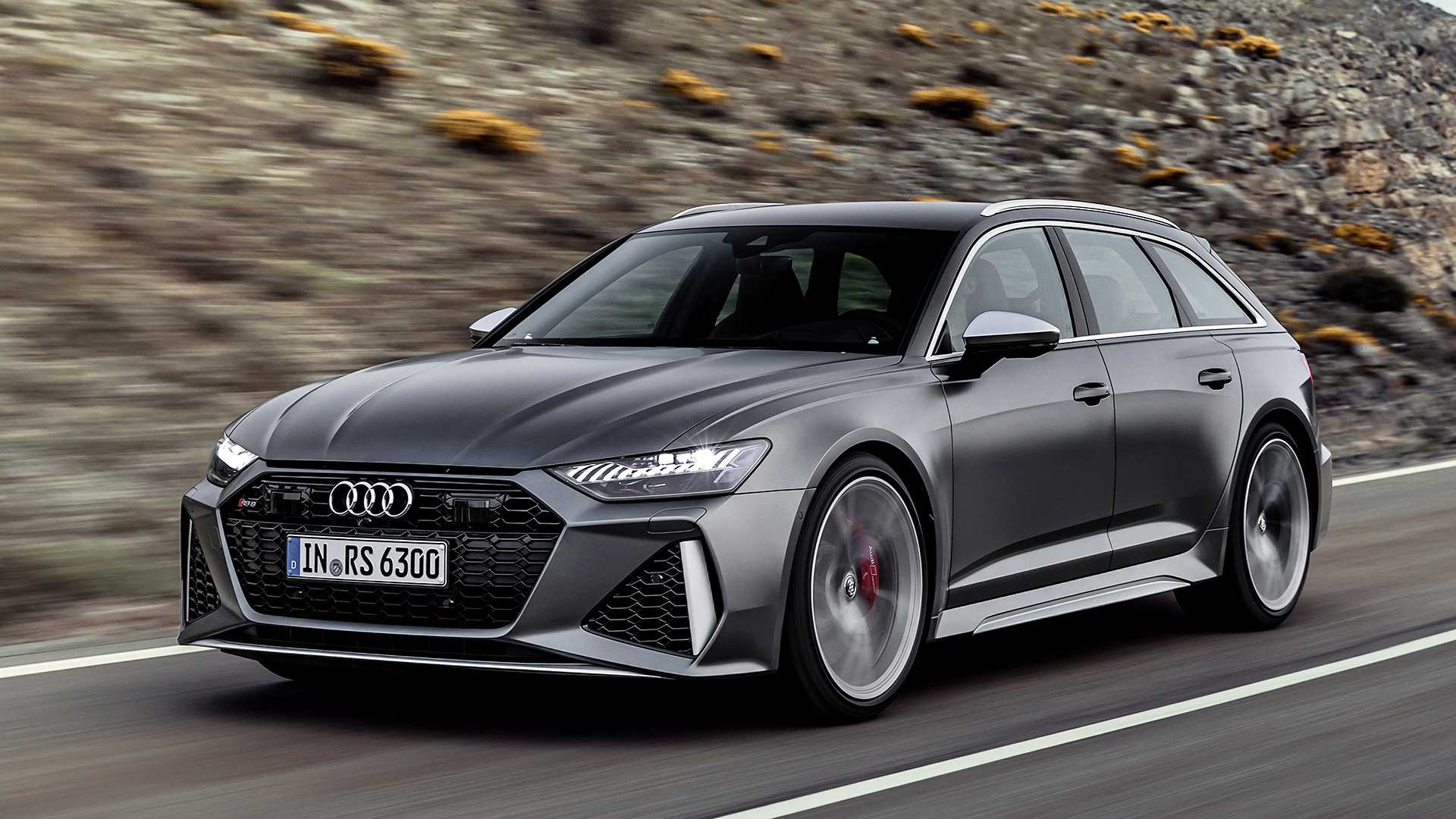 After much teasing and suspense, Audi has unveiled the 2020 RS6 Avant and confirmed that the unicorn will indeed be making its way Stateside. The sedan variant won't be joining but does it even matter when all we've ever wanted is a viable competitor to the AMG E 63 S Wagon? This is the contender. Figures for the US-model are still be released but the Euro version's coming with a 4.0-liter twin-turbo V8 that's churning out 591 horsepower and 590 lb-ft of torque, pushing the Quattro all-wheel drive wagon from 0 to 62 mph in just 3.6 seconds. Opt for the dynamic package plus and you can top out at over 189 mph vs. the 155 mph limit.
Based on the C8-generation A6, the 2020 RS6 Avant looks beastly. It features a confident, muscular stance that might startle even with the odometer still at 0 mph. The RS6 Avant adds about 1.6 inches on each side, getting significantly wider than the standard Avant. Accent details include a gloss black grille as well as the RS exhaust system to wake up your neighbors. Adaptive air suspension kicks in to drive some comfort but you can also opt for an RS sport suspension to get variable hydraulic dampers.
Check out more of the 2020 Audi RS6 Avant in the gallery above and stay tuned for more details.