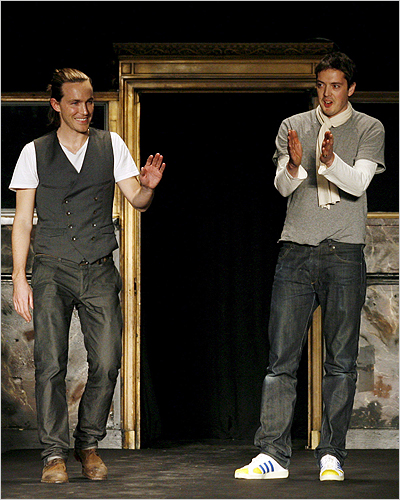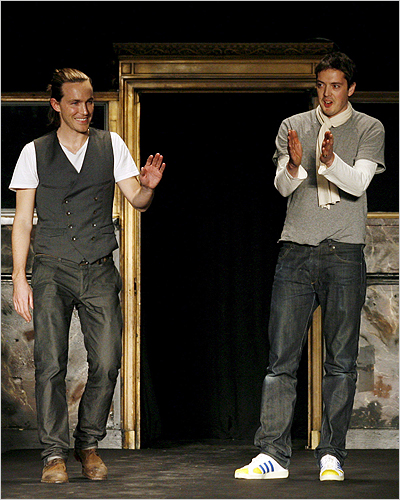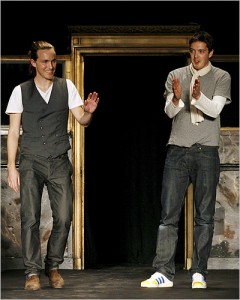 October will be bring us a first-ever holiday collection from Rag and Bone.  The collection will boast tailored jackets in coated Japanese cotton, a collaboration with Dents, England's glovemaker to the Queen (Yeah, they're sort of a big deal), as well as shoes that a hybrid between slippers and desert boots.
Wainwright describes the 50-piece collection as an item-driven entrée into spring that creates a sense of continuity between seasons. Highlights of the collection include a collaboration with Brooklyn-based tailor Martin Greenfield Clothiers to produce a limited-edition, handmade suit available in three different fabrications.
The designers are delving deeper into the late-seventies and early-eighties U.K. music scene. "Mods, punks, rude boys, suedeheads—they all took their looks very seriously," Wainwright says, adding with a sigh, "I have to tell you, it is extraordinarily difficult to design a great porkpie hat."
Look for the collection in select boutiques like Barneys in October.
Rag & Bone Holiday Collection 2008: