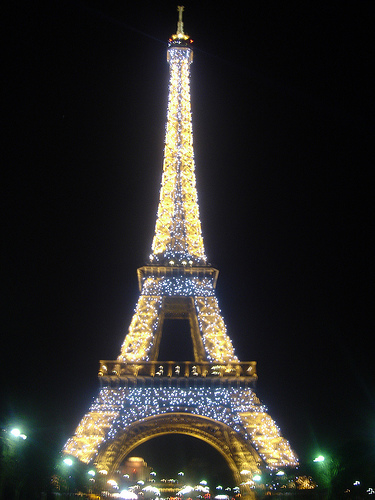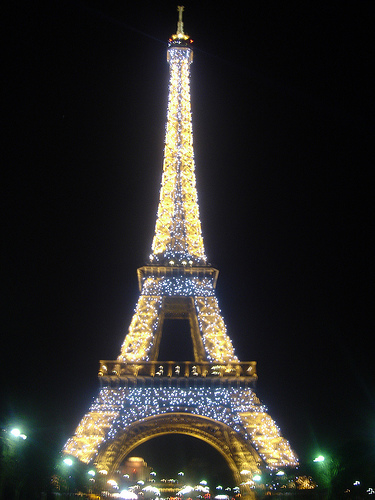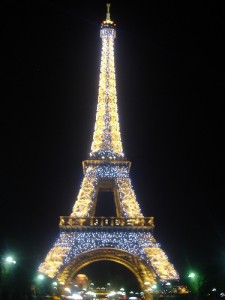 Telegraph is reporting that starting next month, Sete, the company subcontracted by Paris to run the tower, is going to cut the time the bulbs are on by 50 percent, cutting illumination from 400 to 200 hours per year.
Since January 1, 2000, every hour after dusk, the 20,000 bulbs twinkle brilliantly for ten minutes, making the Tower's "diamond dress" illuminate for miles.  They were turned on for the mark of the new millenium, but once those lights came on, it became such an attraction that the city decided to keep them on.
The decision is part of a plan to make the Eiffel tower and other monuments more environmentally friendly. Tickets and documents in the tower are made of recycled paper, and management claims that all the electricity used comes from renewable sources. It is currently studying a plan to put solar panels on the roof of its restaurants.
Source:  Telegraph