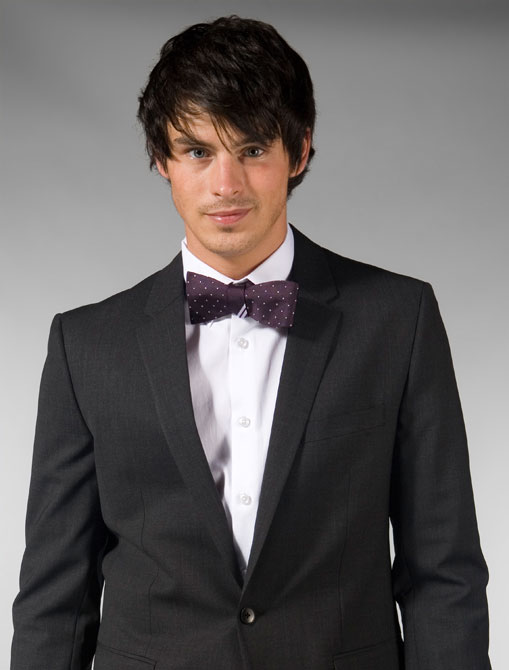 Gytha Mander was founded in 2004, so the brand's truly in its adolescent stages.  You wouldn't think it though with the classic ready-to-wear apparel distinguished by contemporary accents and elegant details.  This bowtie in purple is no different.  It's made of 100 percent silk, so don't go putting it in the washer.
This winter, we recommend getting the right bowtie for that special occassion.  Not ready for the bowtie?  Don't worry, we'll be letting you know which ties you must have.
Holiday 2008 is a homecoming for Gytha Mander—a return to the label's playful roots. Look for bigger, riskier, more colorful patterns and pairings, plus daring contrasts, splashes of 60s panache, and plenty of verve. The theme of the collection: childhood fears and fantasies.
More shots after the jump
$61 at select boutiques