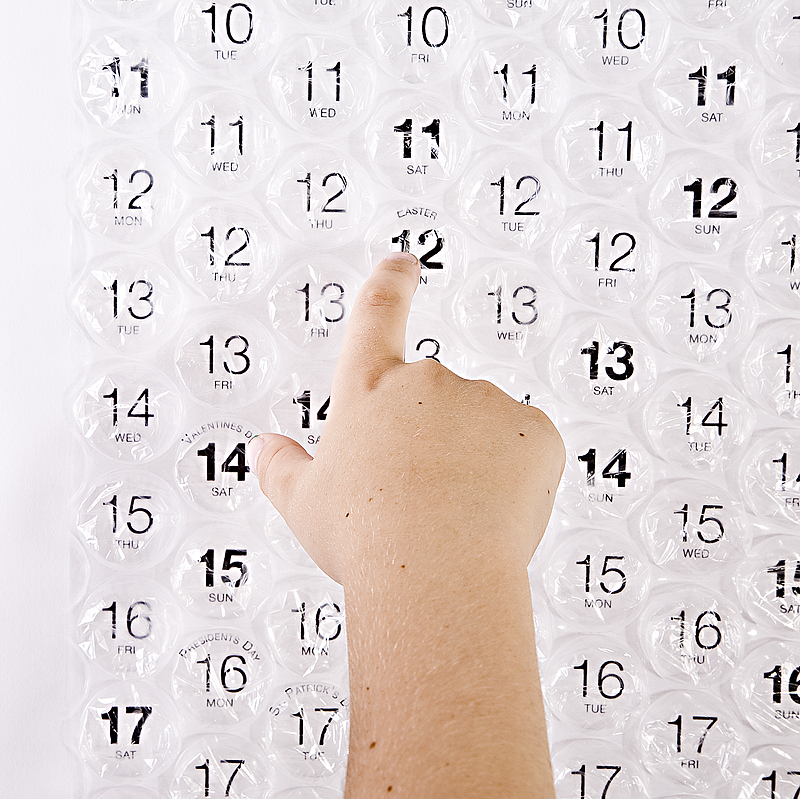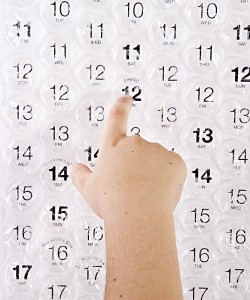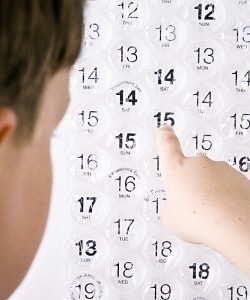 I remember the good ol' days (a few days ago actually when I got a shipment in) when I used to pop that bubble wrap to kill time. It's quite amusing and a stress reliever, too.
This is a different type of bubble wrap. Set in Helvectica Neue font, the Bubble Calendar is full functional, as it allows you to "pop" the days as they go by. It has all the days of the week and all major holidays marked and weekends bolded for easy reference.
As 2009 is around the corner, you should make a big statement with a big calendar (literally). The calendars measure in at 48″ x 18″ (122cm x 46cm) and are available with either a thick paper or clear plastic backing. Pricing also comes in two varieties: $29.95 for the paper-backed version and $49.95 for the limited-edition clear plastic versions.
They're made in Brooklyn, NY and are available in three languages: Japanese, Deutsch and of course, English. Get them online and be sure to customize it by adding your company logo or a picture of yourself. Or something.