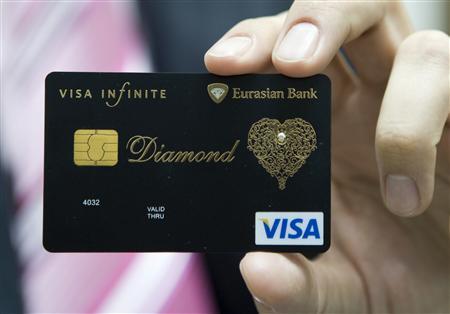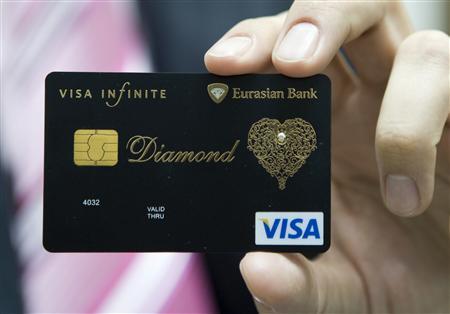 We just filled you guys in on the Visa Black Card, but here's another ultra-luxe credit card for the ultra rich. This time, it's from one of Kazakhstan's elite banks: Eurasian Bank. The Diamond Card actually has a .02-carat diamond and an elaborate gold design.
Dmitry Nikolin, executive director of Kazakhstan's mid-size Eurasian Bank, which released the card on Tuesday, said, "It's (designed) for a private club of VIP clients." Did we mention those VIP clients have an annual income of atleast $300,000?
You don't have to live there to get the card, as it will be offered to clients beyond Kazakhstan. Lucky us.
Thanks to reuters