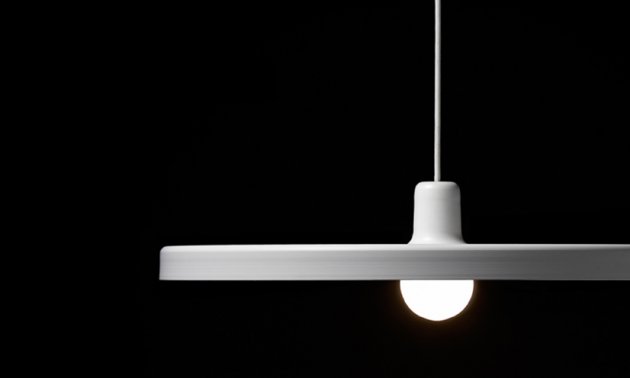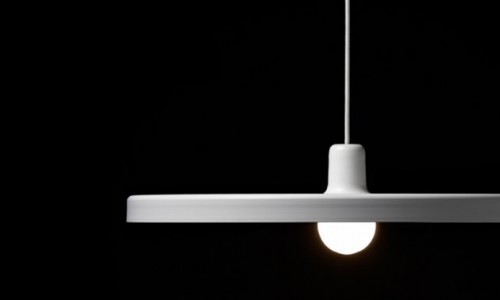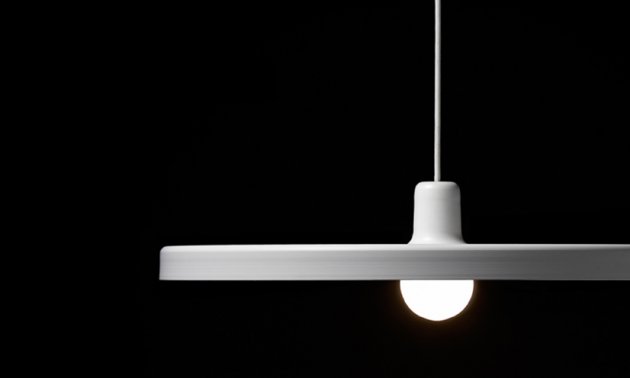 Belgian industrial designer Jean Francois D'or has created the Disk Pendant Lamp for Belgian lighting manufacturer tossB. The manufacturer describes the lamp as a "large saucer of golden light, gently diffusing throughout your room, like the shimmering sound of a gong. As a hanging lamp above a table, the 'disk' creates a warm and intimate atmosphere, almost as if you were sitting in a secluded alcove. By adjusting the height of the 'disk' above the floor, you can vary the overall strength of the lighting. Brilliant rays of bright light will flood over all your interior surfaces."
It looks great but I'm afraid my dog might mistake it for a frisbee.
More images after the jump.