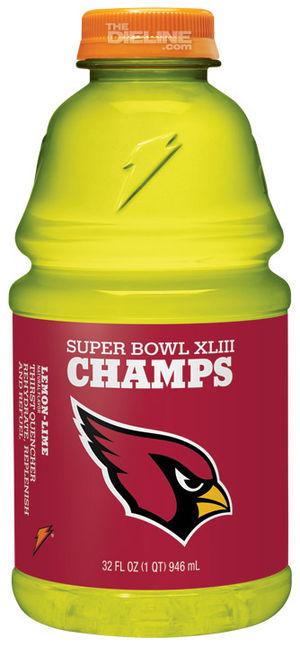 The guys over at The Dieline have just shown off Gatorade's commemorative "Champs" bottles for this year's Super Bown XLIII champions. Yes, the game hasn't happened yet, but come February 1st, one of these two designs will be displayed on the field and in the locker room.
Last year, Gatorade honored the Giants after their SB win with a commemorative label but they limited them to 2,520 and sold them on Gatorade.com. This year, only 45 limited edition bottles will see the light of day, and will not be available to the public.
Images of 'Champs' bottles after the jump.