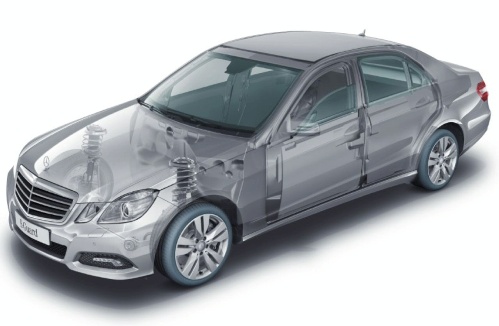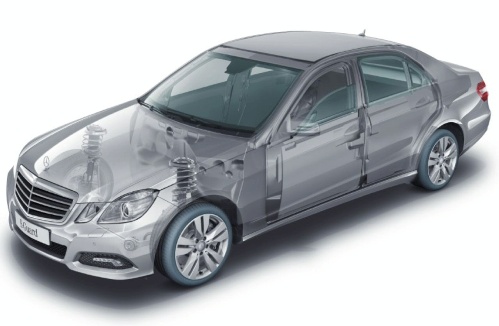 Last year, BMW unveiled their 5-series Security models that were built to protect and Mercedes-Benz has now followed up with the E-Guard, a more "heavy-duty" E-Class that's sure to protect you from a DM51 hand-grenade. The standard windows are taken away for bulletproof polycarbonate glazing and these run-flat tires are designed to stay put under speeds of up to 149 mph.
The Mercedes-Benz E-Guard will go on sale in Europe this April with prices starting at 45,000 Euros ($58,102 USD).
More images after the jump.