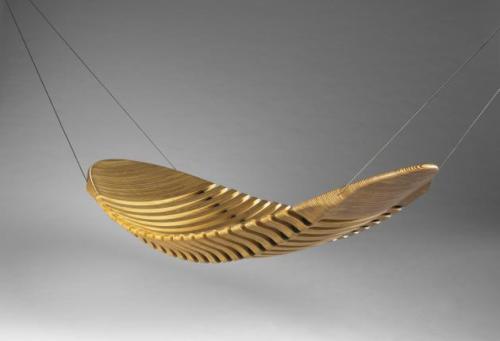 Adam Cornish x Box and Dice: Flex Hammock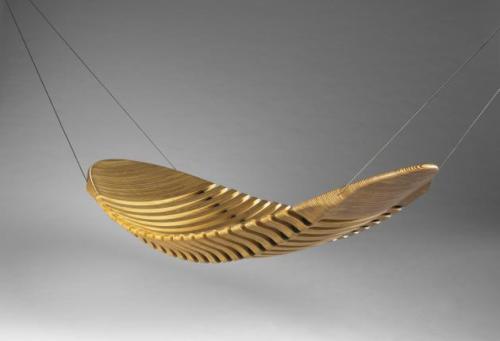 The Flex Hammock was designed by Adam Cornish for Box and Dice of Sydney. The hammock is made of plywood, stainless steel cable, rubber and seeing as it's made of wood, we don't know how comfortable it could be. It's a great design, though!
It was a runner-up for the 2009 Cicely & Colin Rigg Contemporary Design Award, a generous legacy of the late Colin Rigg (1895–1982), a former Secretary of the National Gallery of Victoria Felton Bequests' Committee. This award is arguably the most prestigious offered to a contemporary designer in Australia, with a prize of $30,000. In 2009 the exhibition is dedicated to contemporary furniture design.