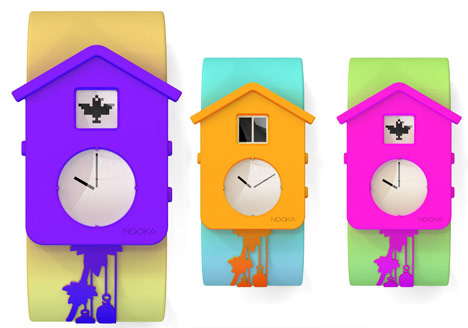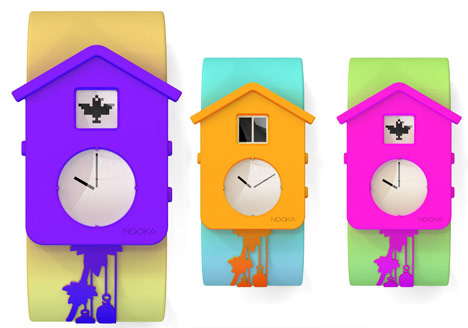 German designer Hannes Grebin has designed the Nooka Cuckoo wrist watch but don't think it'll be in stores anytime soon as this is just a concept and not affiliated with Nooka at all. 
Here's what Grebin has to say about the concept:
Nooka Cuckoo is a watch concept which puts an end to the many failed attempts to translate analog chronographic displays into the digital age – it is German "Gemutlichkeit" for the wrist, literally brought to you from a plastic, candy-coloured Black Forest.
More images after the jump.  
To learn more about Hannes Grebin and his works, head to his site here.