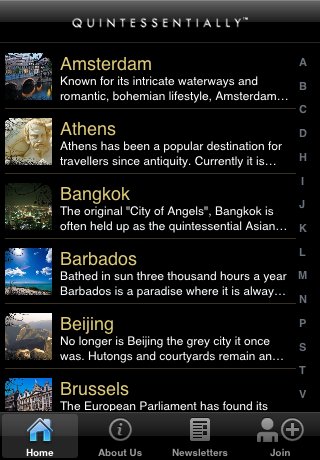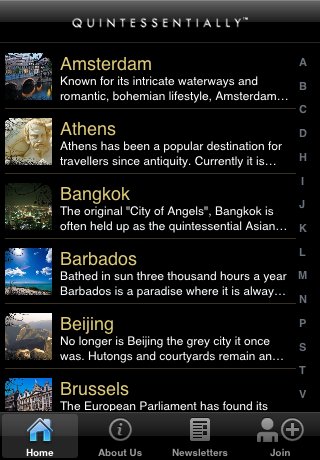 Quintessentially, one of the world's premiere concierge services, has launched an iPhone application for its clients, providing them with luxury insider tips and information on hotels, restaurant and night life events in cities around the world. 
The company has researchers in 44 countries and performs concierge operations that vary from the chartering of a private jet with minutes notice to booking front row tickets to a rock concert.
The application is available to all iPhone users but the concierge service requires a membership.