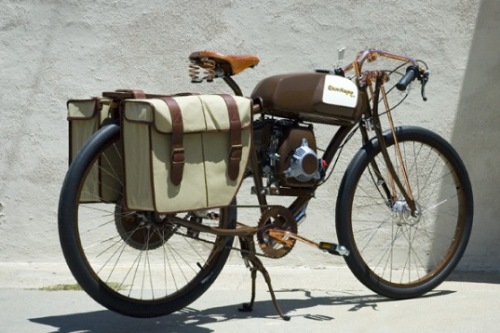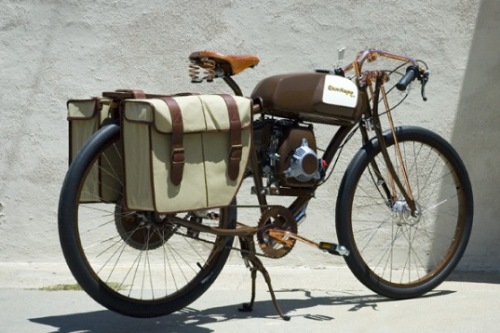 The Derringer Cycles, named for the pocket-size old pistol, is a cross between a 1920s board track motorcycle and a bike. The brainchild behind the project is Adrian Van Anz, who said that its a missing link between his old Schwinn and his Ducati. It can be pedaled like a bike or you can ride it like a motorcycle with an astounding 150 mpg. Plus, there's no need for motorcycle licenses or insurance.
Each Derringer bike is handmade with hand-riveted leather Brooks seats, and can take up to a month to build. There are currently 250 different colors to choose from. 
More images and info after the jump.  
Buy It: $3500 at Derringer Cycles