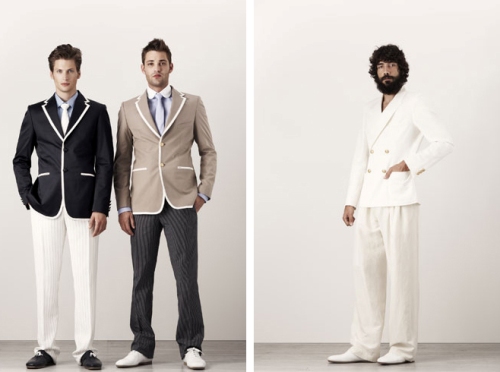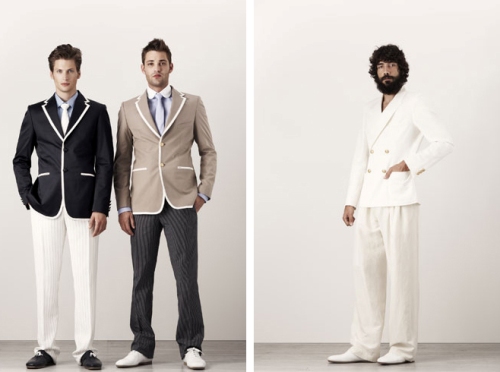 Not sure how some people might respond to this one but I guess we'll have to see, amiright? Paul & Joe's S/S 2009 collection is filled a whole lot of inconsistency diversity, something we're happy to see at times. For this season's line, the label's using black, gray, khaki, and white to serve as backgrounds for their wide legged high waist pants, piping, pleats, and plaid.
They sure know how to bring the seventies back. Reminiscent of campy sailors, Oriental exoticism, beach bums and Ivy League scholars, Paul & Joe's latest collection is sure to have something for everyone.
More images after the jump. 
More looks of Paul & Joe's S/S 2009 collection at The Fashionisto