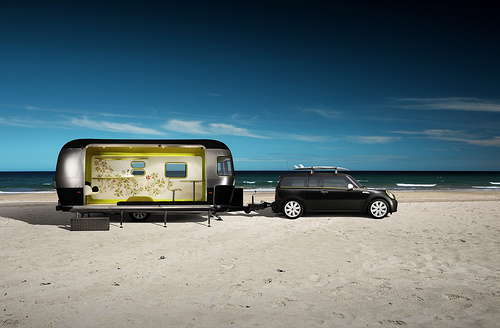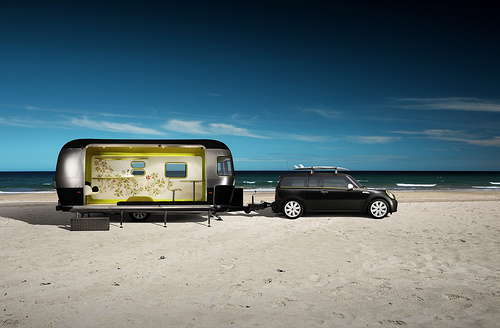 Mini's teamed up with Airstream and Republic of Fritz Hansen to create a custom 6.80 meter long Airstream trailer and a modified Mini Cooper S Clubman. Republican of Fritz Hansen fitted the Airstream trailer and the Cooper S Clubman with modifications such as surfer-dude "wetsuit" neoprene, fresh colors and flower prints. Wait, is that a built-in sun-bathing bed?
The collaboration was underpinned by a passion for design and an eye for detail shared by all three brands. Mobility and the interaction with nature provided a twin-pronged focus for their endeavours. The world of watersports and the yearning of surfers for absolute freedom and harmony with their surroundings offered the perfect inspiration for the design study. 
The Mini Cooper S Clubman Airstream trailer concept will make its debut at the INTERNI Design Energies exhibition at the renowned Salone del Mobile furniture show in Milan.
More images after the jump.