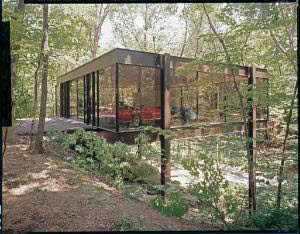 Ferris Bueller's Day Off goes in history as one of the best films of all-time and a must have for all movie lovers. Want a piece of epic history? How about Cameron Fry's house in Highland Park, IL? Well, it's for sale at a reasonable price of $2.3 million.
"THE BEN ROSE HOME-site of the famous movie "Ferris Bueller's Day Off", cantilevered over the ravine, these two steel and glass buildings, which can never be duplicated, have incredible vistas of the surrounding woods. This is a unique property designed by A. James Speyer and David Haid, both notable architects of the 20th Century. Estate Sale Sold -No disclosures! This is an amazing architectural treasure."
More images after the jump.