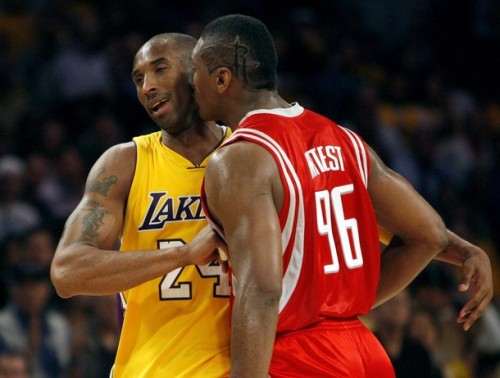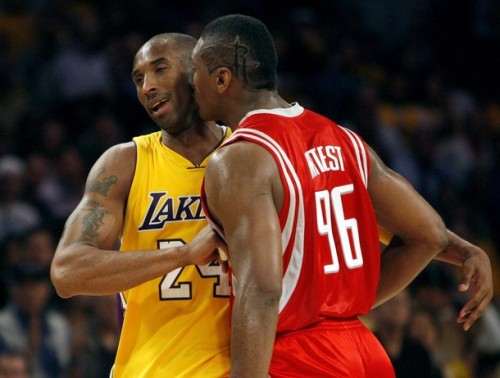 The Lakers and Rockets have just swapped free agents after both teams reached agreements with the players. The Los Angeles Lakers, fresh of an NBA Championship just signed Ron Artest to deal that'll pay out about $18 million over three years. Trevor Ariza agreed to terms with the Houston Rockets, banking about $33 million over five years.
Artest, 29, was Defensive Player of the Year in 2004, and he's shown no signs of slowing down. However, he's yet to win an NBA Championship and he'll do anything to get it, even take a paycut of $1.4 million each year compared to his previous contract.
They're losing a little bit of youth, but gaining experience, defense and hunger. What more can you ask for when you're looking to repeat. With all the intensity we saw between Artest and  Bryant in this year's Playoffs, I'm surprised to see this trade happen.
Also, is Artest going to have his barber change that Rockets logo on the back of his head into something a bit more Lakeresque?