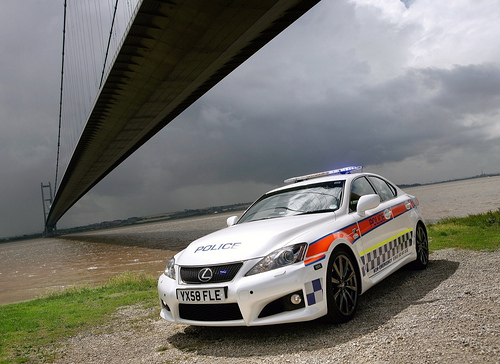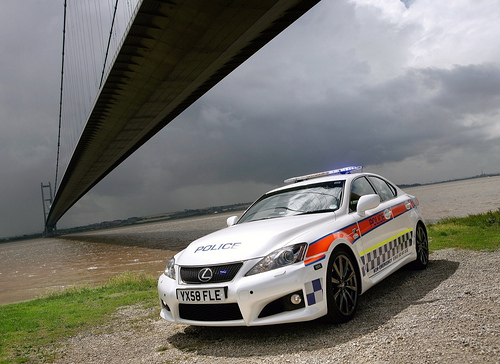 European police squads are usually taking deliveries of German exotics but Japanese automaker Lexus is joining the fun with their 416-hp IS-Force. The IS-F-based IS-Force has been delivered to Humberside Police in the UK. The IS-FORCE, which features £30,000 ($49,504 USD) worth of on-board computers and communications equipment, will replace the current Subarus in assisting the Roads Crime Section to target organized criminals in the area.
egmCarTech quotes, "The purchase of the vehicle was far from an easy decision and involved research and advice from the force fleet manager, financial managers and a vehicle dynamics expert," said Sergeant Mike Peck of the Humberside Police Roads Crime Section. "The Lexus was tested during a 12 month period along with similar vehicles and proved itself to be ideally suited in providing a dynamically safe high performance chassis along with an electronically stable platform for the computer equipment."
More images after the jump.