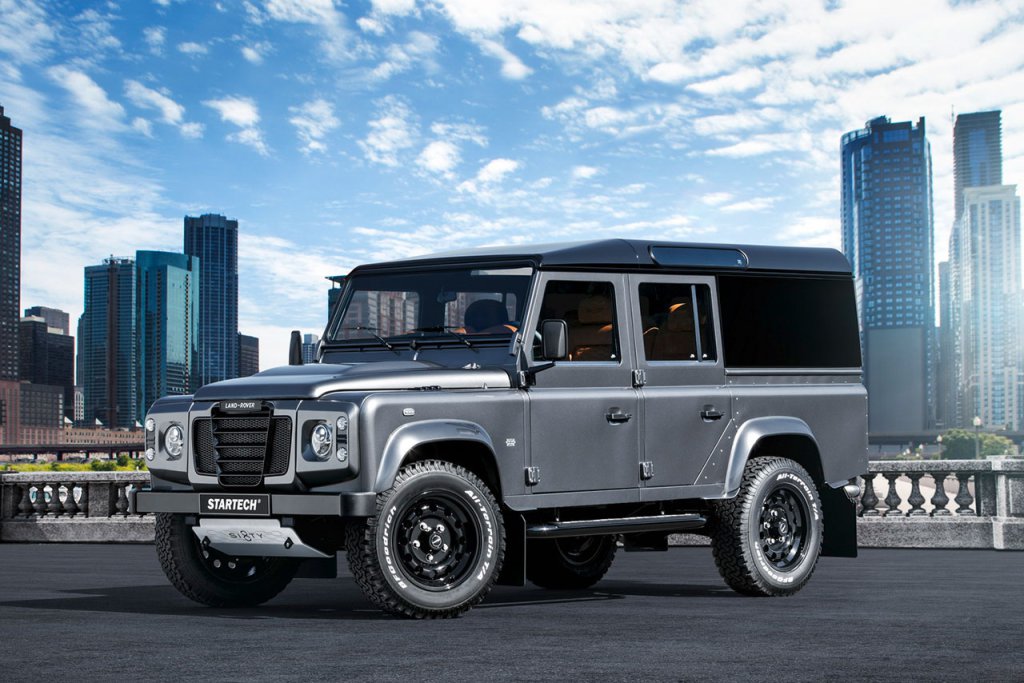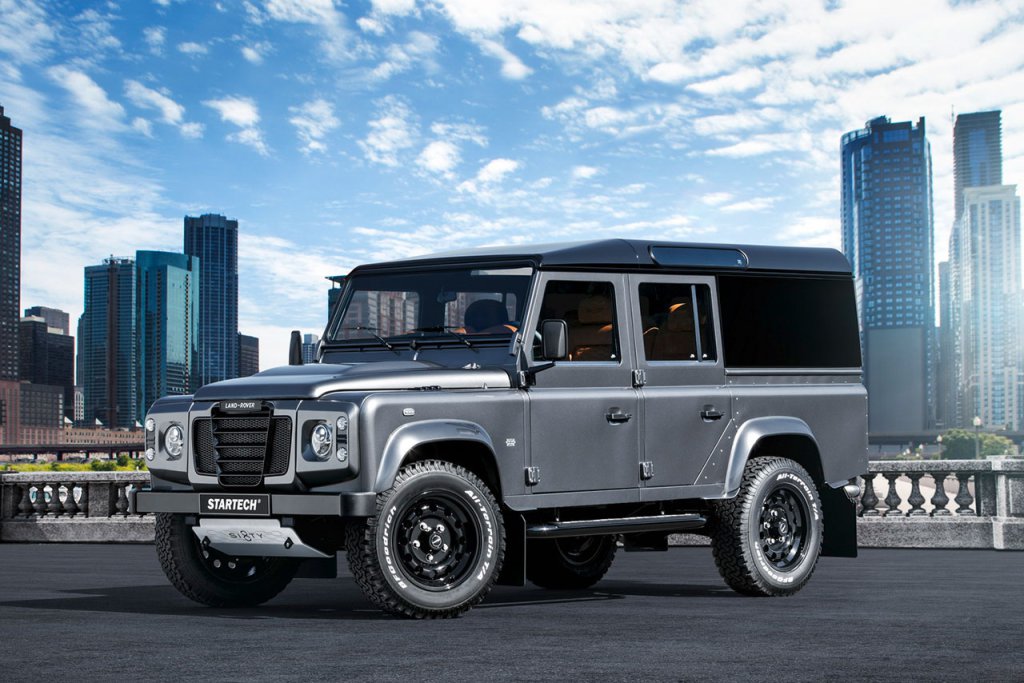 STARTECH is marking the end of the current Land Rover Defender's era with the celebratory 'Sixty8' limited edition. As the name states, only 68 models of the modified car will be released, commemorating 68 years of the Defender.
The modified vehicle comes in a Corris Grey Metallic body with a Santorini Black roof, and the vintage design is enhanced with new features like a black radiator grille, air intakes, and bumper. The Sixty8 logo is embellished on the aluminum underride. The interior features custom-designed Tan Light Brown and Ebony Black upholstery on the ergonomic sports seats. The car also comes installed with an ALPINE multimedia system, with 3D navigation and a backup camera.
Check out STARTECH's Sixty8 Land Rover in the gallery below.