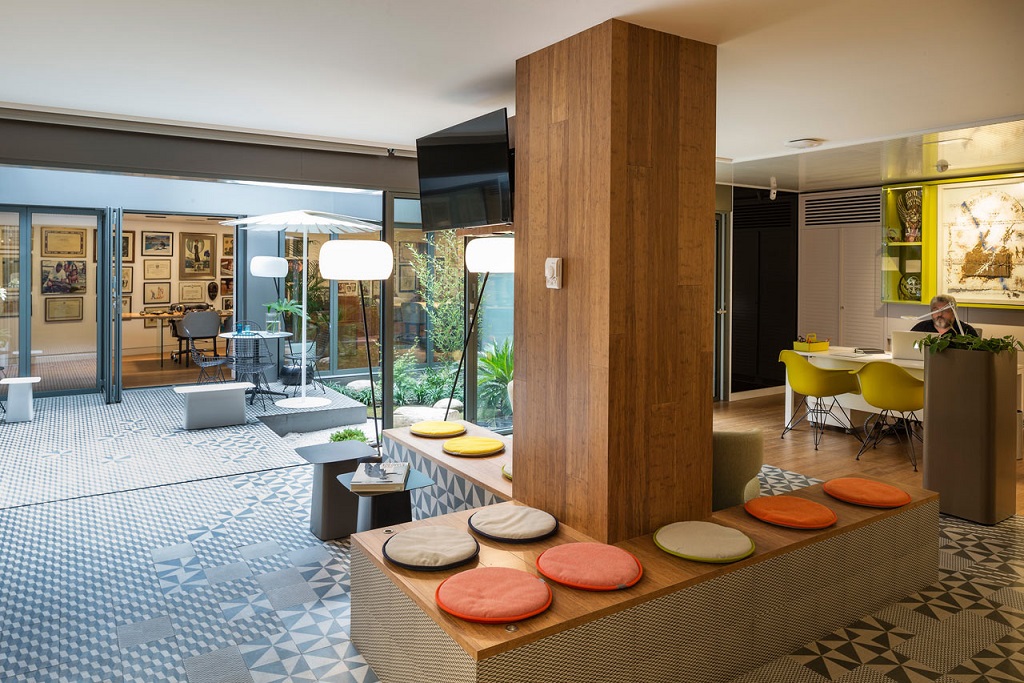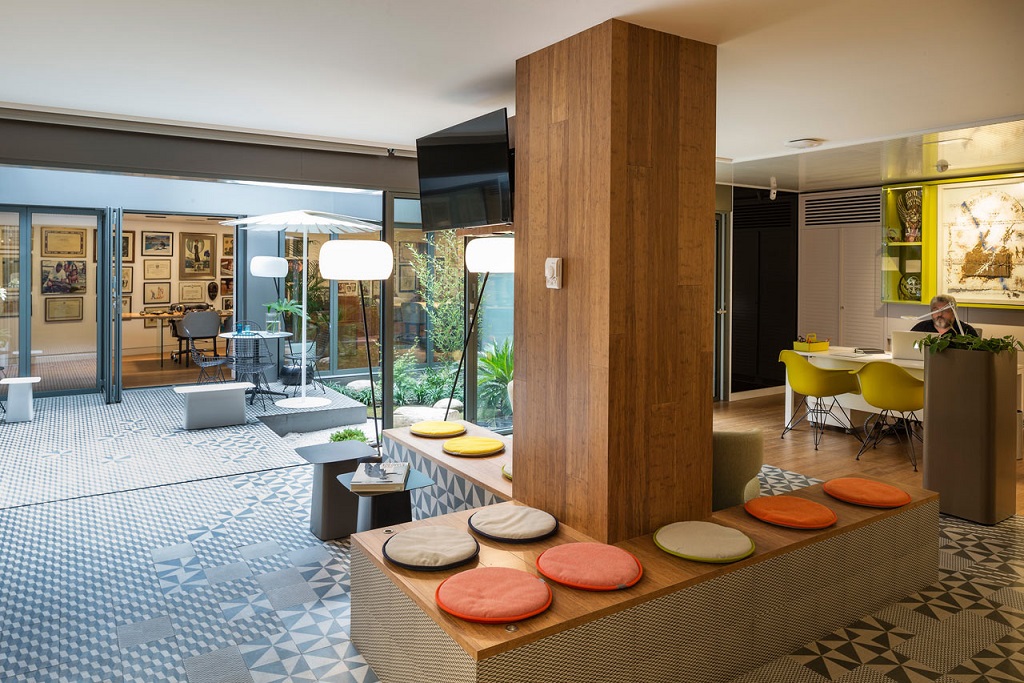 AGi Architects completed a renovation for Prointel, an independent TV production company in Madrid. Founded in 1970, the Spanish production company is located amid small businesses and residential properties. The offices were upgraded to give a modern feel whilst also respecting the founder's traditional values.
The working areas are built around an inner courtyard, which brings natural light into each space through the floor-to-ceiling windows and sliding glass doors. An open plan setting was used for the main work space encouraging team work and an open working environment. The building's AC and heating systems have all been programmed to save energy by detecting natural air temperatures, adding energy efficiency to the stylish modern interior.
Take a look at what AGi has put together in the gallery below.