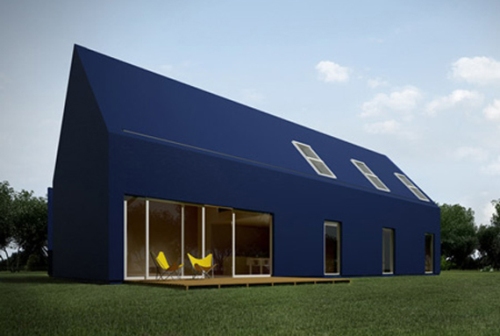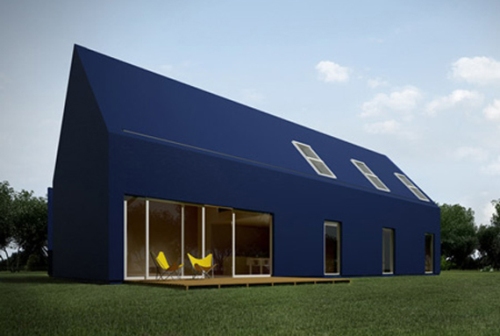 The I House in Łódź, Poland is unique as the chosen exterior is thermopian, which is a plastic material normally used to insulate commercial roofs. The design team at Polish firm moomoo Architects did a wonderful job designing the home, and with that magical plastic being the exterior, they were able to fit it with any color of their choosing.
When describing the home, SwipeLife tells us, "The front façade slopes up from one side to another and is partially obscured by an angled wall that allows the home to comply with strict local building codes requiring the front edge of a home to be parallel to the property edge. "
Construction of the I House is expected to finish within the next year. More images after the jump.