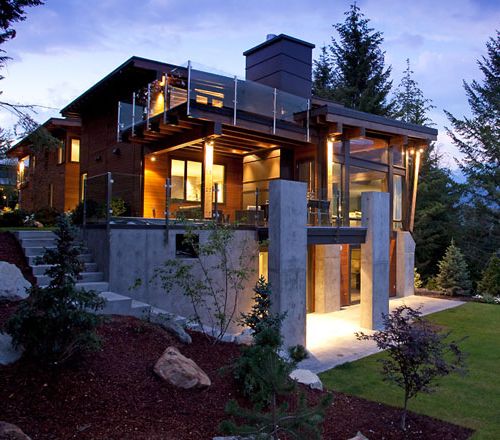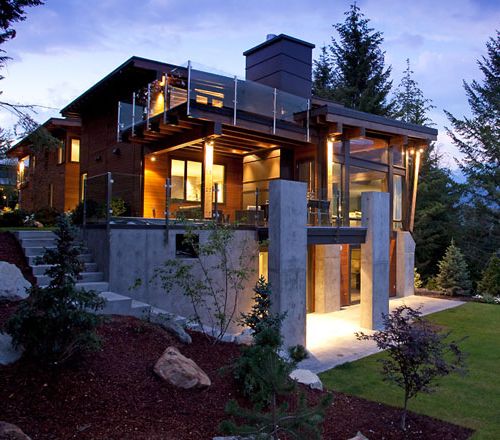 Located in Whistler, Canada, this contemporary property has all the bells and whistles (pun intended) needed to call this a dream home. This five bedroom beauty incorporates local stone, sandblasted fir, heated floors, open beams and floor to ceiling windows that frame a view of the village, Whistler and Blackcomb mountains and Fissile Peak. The amenities are plenty, from the gym and wine cellar to the two rooftop patios. To top things off, the home's got a "chef's kitchen and expansive entertainers' patio, complete with a fireplace and hot tub.
Did we mention it's on sale? Now, if only it were on this side of the border.
More images of the home after the jump.