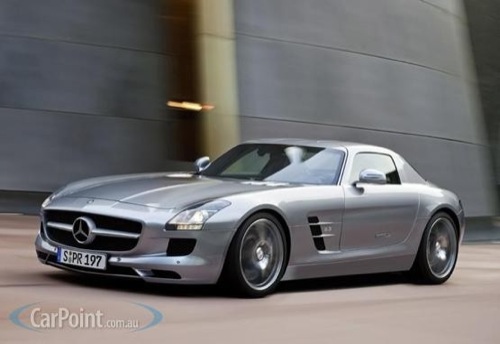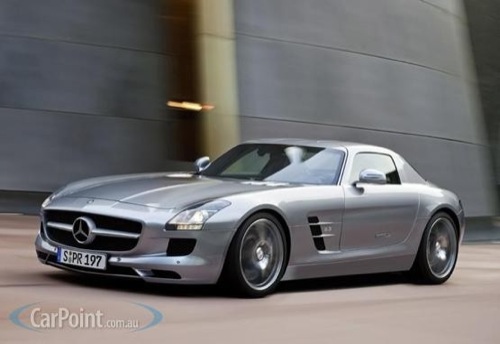 Our friends over at egmCarTech have blessed the masses with images of the new Mercedes-Benz SLS AMG. It's suppose to make its debut in the coming days at the 2009 Frankfurt Motor Show but some people couldn't keep the goods in their stomach. Although we've seen just about everything there is to see of the beauty, the new leaked images just make us want the flagship even more.
Power comes from a 6.2L V8 making 563-hp with a maximum torque of 479 lb-ft of torque. Mated to an E-SELECT system that controls the AMG SPEEDSHIFT DCT 7-speed sports transmission, the SLS AMG can go from 0 to 62 mph in just 3.8 seconds (with the Race Start launch control system) with a top speed of 196 mph.
More images after the jump.