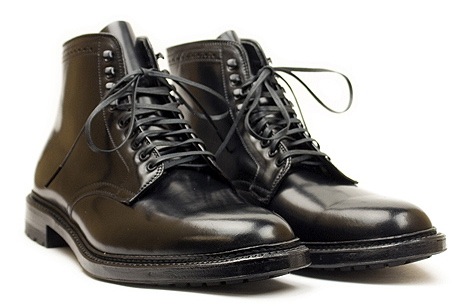 Designed by Blackbird in collaboration with Alden of New England, the Christopherson's Creamery Milkman Boot brings back memories of a neighborhood icon – the milkman. Inspired by the shiny simple uniform boots that so many delivery drivers wore back in the day when milk and groceries were delivered, the boot pulls additional inspiration from Christopherson's Creamery, a local Ballard dairy shop, just around the corner from where Blackbird is located today.
Blackbird suggests you polish yours to a high gloss and wear them with sharply tailored trousers, or beat them up, lace them half-way, and wear them with whatever. This boot is cut sharp to accommodate a number of looks and built tough as nails for a life of hard, dedicated service.
More info and images after the jump. 
Buy It: $649 at Blackbird