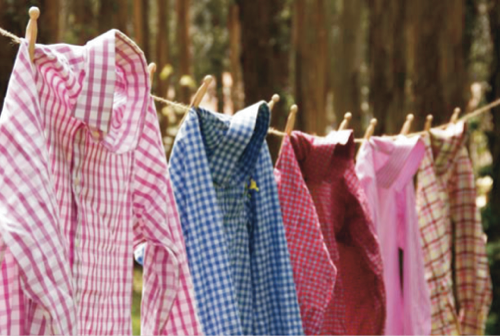 The Official Online Tailor: Taylor Stitch
Here's a label that should be popping up on everyone's radars if it hasn't already. San Francisco's Taylor Stitch specializes in custom online tailoring, giving users like you and I the ability to design a shirt from top to bottom through the use of an easy-to-use interface. TS is definitely cut from a different cloth, as they have been able to seamlessly blend an old school trade with new school technology. Yes, Taylor Stitch is your online tailor and the men behind the service, Michael Maher, Barrett Purdum & Michael Armenta, will sure the process is painless. They work with the finest American shirt makers to offer a wide selection of fabrics, patterns, styles and finishes. Before starting production, they carefully plan the order, inspect the pattern, and ensure that the measurements are exact. Each collar, cuff, and panel are carefully cut to assure pattern matching. 
The wonderful thing about Taylor Stitch is that they have such a tremendous selection, with over 150 fabrics from Egyptian cotton royal oxfords to 140s 2 ply Sea Island cottons. If you think that your finished designs aren't personalized enough, they're more than happy to talk with you to setup a special request. In addition to the custom shirting, Taylor Stitch also carries a small list of hand-picked products that are sure to perfectly fit your wardrobe.