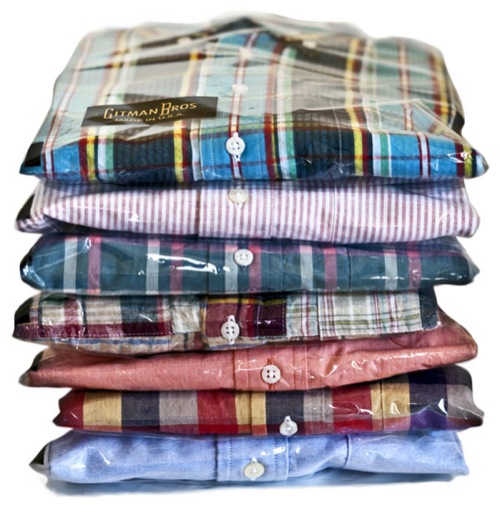 Debuting its third season, the Gitman Vintage Spring + Summer 2010 collection pays homage to Spring + Summer 1984. In addition to selecting perennial favorites, such as washed solid and striped oxfords and a range of colorful chambrays, the team over at Gitman Bros. also chose some timeless fabrics from the past: antique seersucker, cotton madras, bright cabana stripes, short sleeve formal in double-washed denim and some decidedly fun patch work madras.
All are available in Gitman classic button-down, round or key collar, long sleeve or short. If I could afford, I'd grab all thirty-plus shirts. Their fit is unmatched and the styles are great for the coming seasons. Not much else you can ask for, amiright?
Full lineup after the jump.