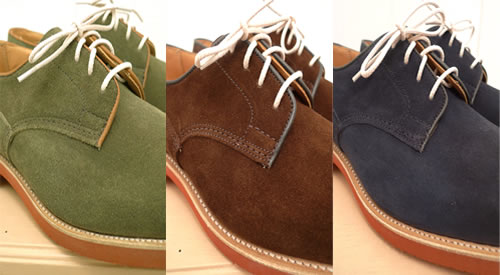 Specially made to order for The Bureau, Tricker's of England delivers three variations of their iconic Kendal Super Shoe, all fitted with a Brick Red Microlite rubber sole, something we've been seeing more and more of lately might we add. The finishes — turf green, chocolate Repello, and oceano — are all suede, with a tan trim separating it from the sole. Each pair comes with 2 sets of laces — off-white and espresso.
You can pick them up for about $435 at The Bureau.
More images after the jump.