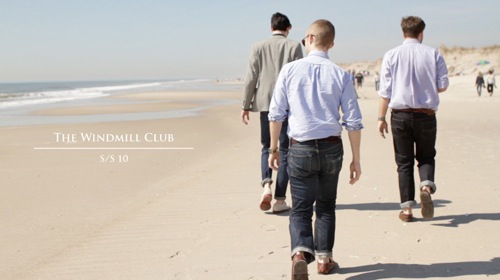 The Windmill Club, the brainchild of designer and owner Kevin Burrows, is really making some good headway as of late. This video was shot on the west end of New York's Fire Island and really captures some great visual moments. When describing the label's direction for Spring/Summer 2010, here's what he had to say:
For the SS10 collection we wanted our ties to feature even better quality construction and as always keep our production in the USA. With that in mind we sought out an amazing manufacturer in New York City who has been hand making neckwear for over 70 years. Working with a manufacturer with such a great history and commitment to quality is incredibly exciting and the new ties are a real reflection of that. In addition, our ties this spring are now self tipped which gives them this amazing feeling and heft when tying one of them up.
Look for the official lookbook to drop here soon, but in the meantime, check out the video after the jump. 
The Windmill Club SS 2010 from Buffalo Picture House on Vimeo.