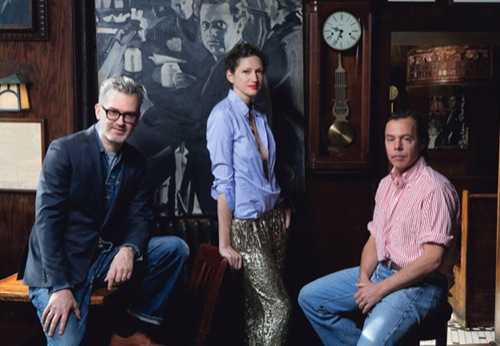 It seems J.Crew's leading men [and women] have been catching some much-deserved face time as of late. The Wall Street Journal recently did an excellent write up of the company's CEO, Mickey Drexler. The 66 year-old CEO is closer to the ground floor and more passionate about his work than any other modern-day corporate leader, and some of his closest colleagues refer to him as the "Steve Jobs of retail". Head to WSJ to find out why.
Then, there's Drexler's team of gifted individuals which includes executive creative director Jenna Lyons, head of men's design Frank Muytjens, and collaborator Andy Spade. The folks at Details recently caught up with the trio to weigh in on what to wear, eat, and do this summer. Lyons endorses, among other things, an old-school Polaroid camera while Spade digs Bermuda shorts and Mr. Muytjens pushes Alden's white suede bucks made exclusively for J.Crew.
Give it a read here.