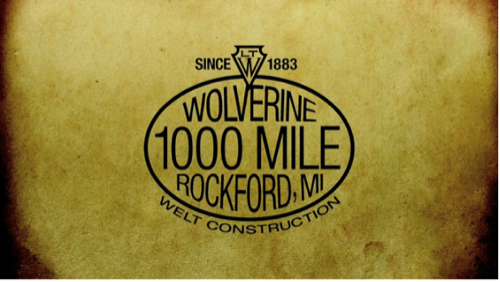 The Wolverine 1000 Mile 721LTD project is named after the original reference number for the 1000 Mile boot and commemorates the company's 125 year+ history. Wolverine 1000 Mile teamed up with director Sean Sullivan to create a series of films which document the time-honored boot-making process.
Up first is a four-minute video that takes us behind the scenes with world-renowned leather tannery Horween. The good folks have operated out of the same Chicago factory since 1920, and are the producers of high quality shell cordovan leather for Wolverine and many other shoemakers. The video provides a glimpse into another era, proving to all that true craftsmanship can stand the test of time.
Video after the jump.