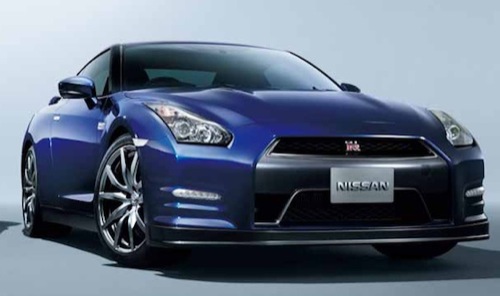 Godzilla | 2012 Nissan GT-R Skyline
The folks over at egmCarTech have gotten their hands on some leaked shots of the 2012 Nissan GT-R and though we've only noticed some minor enhancements, the images are still worth a stare. Some of the upgrades include LED daytime running lights, minor changes to the bumper and a redesigned rear diffuser. Two new colors are being added to palette as well — Aurora Flare Blue Pearl and an updated black color known as Nebula Opal Black.
Interior enhancements are likely as well and no clue yet on performance upgrades but all this will come to light when the GT-R is officially unveiled in the next few days. Until then, enjoy the images after the jump.