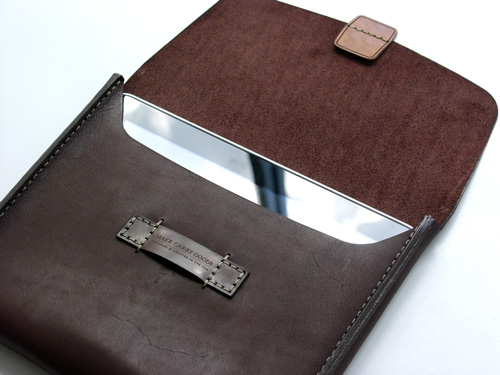 Makr delivers the goods once again with their line of iPad cases. Available in a few different finishes, the case is built on the ideas and patterning of their flap wallet but with a hidden cordovan closure instead of the horizontal keeper. To eliminate any screen cracking pressure, the design team did away with button closures and such, and leaving behind only a cordovan tab. Makr's iPad Case comes in three varieties — black charcoal, mahogany and bark.
Pre-order now and look for these to start shipping out as early as September.
More images after the jump.