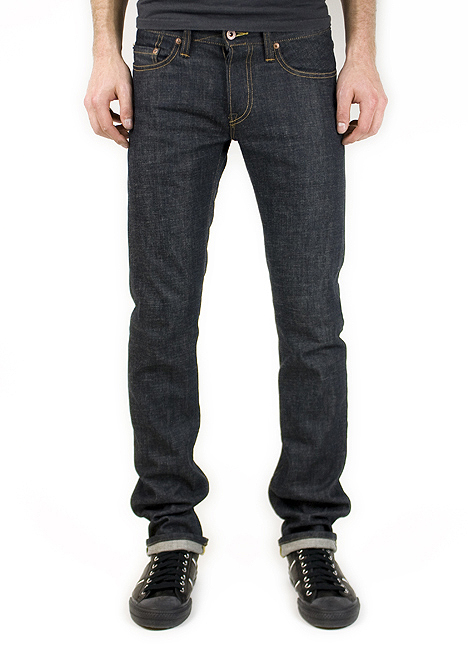 Raw denims are a dime-a-dozen these days it seems, but we love the Tellason's dedication to detail and the American labor force as well. The raw selvage denim comes from Cone Mills' White Oak plant in Greensboro, North Carolina while Tanner Goods of Portland prove the leather labels. Final construction is handled in San Francisco, where the company is also based. Note: We actually covered the label back in November when Belfast's The Bureau took stock of their jeans. See what we thought of them here.
Tellason's John Graham Mellor denims really set the tone for what we can expect from the California-based label moving forward. This is a limited run of only 200 pairs, with the first batch selling out pretty quickly.
More info and images after the jump. 
Buy It: $198 at Blackbird